Global

Frozen Fruits and Vegetables

Market Information- by

Type

(fruits, vegetables) by

form

(

whole, puree, topping bar, other processed forms

)

, by packaging(<10 kgs, >10-15 kgs,15-30 kgs, and >30 kgs), by application (Fruit- Whole Fruits, Fruit juices & Smoothies, Breakfast Cereals, Salads & Desserts, Bakery Foods, Yoghurt and Others), (Vegetable-Whole Vegetables, Pizza Toppings, Salads, RTE (Ready to Eat Foods), Noodles & Pastas, Soups, and Others)

and by Region - Forecast to 202

7
Research Methodology for the Frozen Fruits and Vegetables Market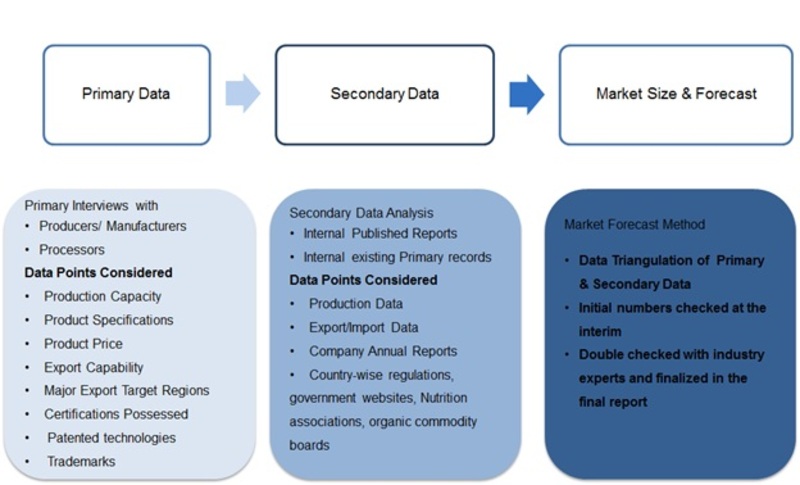 Study Objectives of Frozen Fruits and Vegetables Market



Detailed analysis for micro and macro markets




To estimate market size by type, sub-type, form, packaging and application




To understand the supply and demand dynamics including supply and consumption concentration mapping




To provide region level market analysis and future outlook for North America, Europe, Asia, and Rest of the World (ROW) and their countries




Competitive landscaping evaluating key strategies taken by top players in the market




Company profiling of major players in the market




Value chain analysis and supply chain analysis




Analysis of historical market trends, and technologies, and current government regulatory requirements



Key Findings:



Increase in demand for confectionery, bakery and dairy products specifically in berries will drive demand for kiwi and apricots among the frozen fruit segments




Increase in demand for RTE foods will drive demand for frozen spinach and other legumes among the frozen vegetable segments




Volume wise market size will continue to be higher under APAC region with more than 50% share. With rise in disposable incomes in India and China and growing demand for healthy foods will drive higher demand for frozen fruits



Key Players
The key players profiled in Frozen Fruits and Vegetables are Dole (U.S.), Ardo NV (Belgium), HJ Heinz (US), Simplot Australia PTY Ltd (Australia), General Mills (U.S.), Findus Sverige AB, (Sweden), Pinnacle Foods Corp. (US), and Bonduelle Group (France).
Intended Audience



Frozen Fruit manufacturers




Frozen Vegetable manufacturers




Cold Logistics companies




Reefer companies




Retailers, wholesalers




E-commerce companies




Traders, Importers and exporters



Reasons to buy



This report includes in-depth study analysis of frozen fruits and vegetables market




It covers market segmentation by type, sub-type, form, packaging and application




It helps in identifying region-wise major suppliers and understand consumption patterns




The report will provide useful and premium insights that will support in investments for frozen fruits and vegetables and allied companies providing details on the fast growing segments and regions




In addition, it will provide key findings that will help the companies to improve profitability by using supply chain strategies, cost effectiveness of various products mentioned in the report




The data used in the report is primarily based on primary interviews with the major producing companies and industry experts and also supported by authentic industry data from secondary sources.