Market Synopsis of Global Artificial Pancreas Market:
Artificial pancreas are devices that mimics the glucose regulating function of healthy pancreas. These devices use computer-controlled algorithm so as to precisely calculate the amount of insulin to be delivered by using an insulin infusion pump. Advanced products can deliver bi-hormones so as to avoid excessive fall in blood sugar and more closely mimic the working of healthy pancreas with little or no input from the patient.
Considering all these factors the market for Artificial Pancreas is expected to reach USD 360 million by the end of 2023, this market is projected to growing at a CAGR of ~ 15.2 % during 2017-2023.
Key players of Global Artificial Pancreas Market:
Key players profiled in the report are Medtronic, Johnson & Johnson, Beta Bionics, Bigfoot Biomedical, Admetsys (pipeline product analysis), Animas Corporation, Defymed, dexcom, Insulet, medtech, Medtronic, Semma Therapeutics, Tandem Diabetes Care, TypeZero Technologies, and others.
Intended Audience



Global Artificial Pancreas, manufacturers & suppliers




Research and development (R&D) companies




Market research and consulting service providers




Academic institutes and universities



Segments:
The global artificial pancreas market is segmented on the basis of type and end users. Based on type, the market has been segmented as threshold suspend device system, non-threshold suspend device system, control-to-range (CTR) system, and control-to-target (CTT) system. Based on the treatment type, the market has been segmented as insulin only, bi-hormonal, and hybrid. Based on the end users, the market has been segmented as hospitals and clinics, research, and others.
Figure 1 Global Artificial Pancreas Market by End Users, 2016 (% Market Share)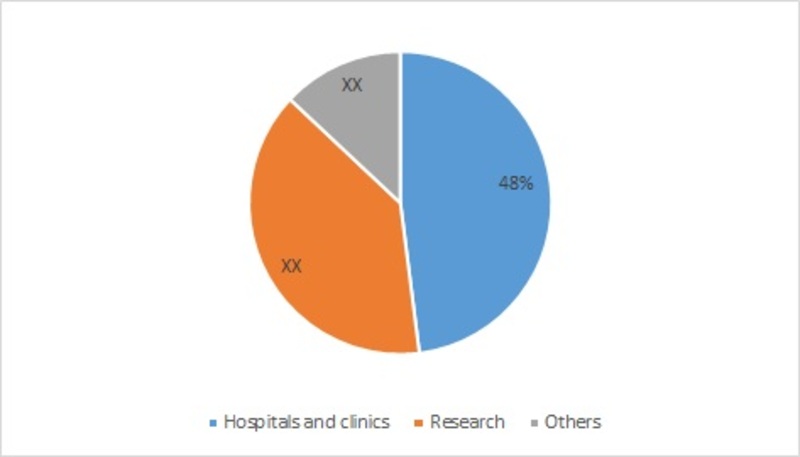 Regional analysis
US accounts for the maximum market share due to favorable reimbursement scenario and greater expenditure on healthcare. The faster market uptake of new technology in the US is also an important driver of the market for global artificial pancreas. Europe is the second largest market due to large disposable income and rising awareness. Asia Pacific region is expected to have the most potential which is estimated to be led by China and India. The Middle East & Africa market is led by the gulf nations particularly Saudi Arabia and UAE. The poor regions of Africa are expected to be a laggard due to poor economic and political conditions and poor healthcare penetration.
Study objectives:



To provide a detailed analysis of the market structure along with estimated future growth forecast for the next six years about various segments and sub-segments of the global Artificial Pancreas market.




To provide insights about factors affecting the market growth.




To analyze the global Artificial Pancreas market based on various factors - Price Analysis, Supply Chain Analysis, Porters Five Force analysis etc.




To provide past and estimated future revenue of the market's segments and sub-segments with respect to four main geographies and their countries - the Americas, Europe, Asia Pacific along with Middle East & Africa.




To provide country level analysis of the market with respect to the current market size and future growth prospects.




To provide country level analysis of the market which includes segmentation by type, treatment type and end users.




To provide overview of key players and their strategic profiling in the market, comprehensively analyzing their core competencies, and drawing a competitive landscape of the market.




To track and analyze developments which are competitive in nature such as joint ventures, strategic alliances, mergers and acquisitions, new product developments along with research and developments that are currently taking place in the global artificial pancreas markets.



Research methodology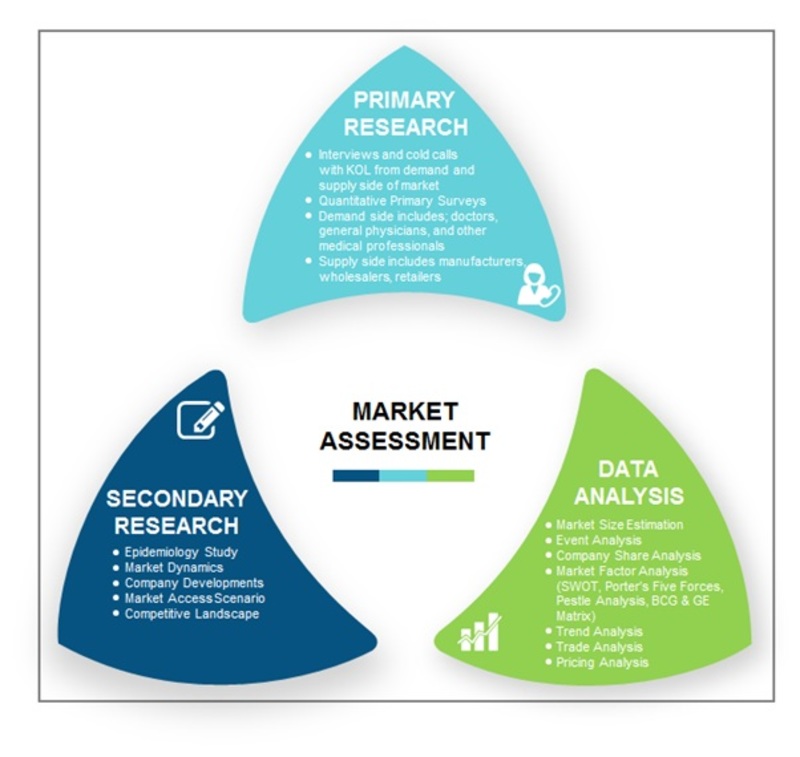 The report for Global Artificial Pancreas Market by Market Research Future comprises of extensive primary research along with the detailed analysis of qualitative as well as quantitative aspects by various industry experts, key opinion leaders to gain a deeper insight of the market and industry performance. The report gives a clear picture of the current market scenario which includes past and estimated future market size with respect to value and volume, technological advancement, macro economical and governing factors in the market. The report provides detail information about and strategies used by top key players in the industry. The report also gives a broad study of the different market segments and regions.
Report Scope:
Report Attribute/Metric
Details
Market Size
2023: USD 360 Million
2027: Significant Value
CAGR
15.2 % (2017-2023)
Base Year
2019
Forecast Period
2020-2027
Historical Data
2018
Forecast Units
Value (USD Million)
Report Coverage
Revenue Forecast, Competitive Landscape, Growth Factors, and Trends
Segments Covered
Type and End users
Geographies Covered
North America, Europe, Asia-Pacific, and Rest of the World (RoW)
Key Vendors
Medtronic, Johnson & Johnson, Beta Bionics, Bigfoot Biomedical, Admetsys (pipeline product analysis), Animas Corporation, Defymed, dexcom, Insulet, medtech, Medtronic, Semma Therapeutics, Tandem Diabetes Care, TypeZero Technologies, and others
Key Market Opportunities
Companies are focusing more into research and development to introduce quality
Advance treatment to the affected population
Key Market Drivers
Increase in the population suffering with diabetes
Advancement in technology
Table of Contents

1. INTRODUCTION

1.1 DEFINITION

1.2 SCOPE OF STUDY

1.2.1 RESEARCH OBJECTIVE

1.2.2 ASSUMPTIONS & LIMITATIONS

1.2.2.1 ASSUMPTIONS

1.2.2.2 LIMITATIONS

1.3 MARKET STRUCTURE:

2. RESEARCH METHODOLOGY

2.1 RESEARCH PROCESS:

2.2 PRIMARY RESEARCH

2.3 SECONDARY RESEARCH:

3. MARKET DYNAMICS

3.1 DRIVERS

3.2 RESTRAINTS

3.3 OPPORTUNITIES

3.4 MACROECONOMIC INDICATORS

4. MARKET FACTOR ANALYSIS

4.1 PORTERS FIVE FORCES MODEL

4.2 BARGAINING POWER OF SUPPLIERS

4.3 BARGAINING POWER OF BUYERS

4.4 THREAT OF NEW ENTRANTS

4.5 THREAT OF SUBSTITUTES

4.6 INTENSITY OF RIVALRY

5. GLOBAL ARTIFICIAL PANCREAS MARKET, BY CONTROL TYPE

5.1 THRESHOLD SUSPEND DEVICE SYSTEM

5.2 NON-THRESHOLD SUSPEND DEVICE SYSTEM

5.3 CONTROL-TO-RANGE (CTR) SYSTEM

5.4 CONTROL-TO-TARGET (CTT) SYSTEM

6. GLOBAL ARTIFICIAL PANCREAS MARKET, BY TREATMENT TYPE

6.1 INSULIN ONLY

6.2 BI-HORMONAL

6.3 HYBRID

7. GLOBAL ARTIFICIAL PANCREAS MARKET, BY END USERS

7.1 HOSPITALS AND CLINICS

7.2 RESEARCH

7.3 OTHERS

8. GLOBAL ARTIFICIAL PANCREAS MARKET, BY REGION

8.1 NORTH AMERICA

8.1.1 INTRODUCTION

8.2 EUROPE

8.2.1 INTRODUCTION

8.3 ASIA-PACIFIC

8.3.1 INTRODUCTION

8.4 MIDDLE EAST & AFRICA

8.4.1 INTRODUCTION

9. COMPETITIVE LANDSCAPE

9.1 MAJOR STRATEGIES ADOPTED BY MARKET PLAYERS

9.1.1 STRATEGIC PARTNERSHIP

9.1.2 MERGER & ACQUISITION

10. COMPANY PROFILE

10.1 MEDTRONIC

10.1.1 OVERVIEW

10.1.2 PRODUCT OVERVIEW

10.1.3 FINANCIALS

10.1.4 KEY DEVELOPMENTS

10.2 JOHNSON & JOHNSON

10.2.1 OVERVIEW

10.2.2 PRODUCT OVERVIEW

10.2.3 FINANCIALS

10.2.4 KEY DEVELOPMENTS

10.3 BETA BIONICS

10.3.1 OVERVIEW

10.3.2 PRODUCT OVERVIEW

10.3.3 FINANCIALS

10.3.4 KEY DEVELOPMENT

10.4 BIGFOOT BIOMEDICAL

10.4.1 OVERVIEW

10.4.2 PRODUCT OVERVIEW

10.4.3 FINANCIALS

10.4.4 KEY DEVELOPMENTS

10.5 ADMETSYS (PIPELINE PRODUCT ANALYSIS)

10.5.1 OVERVIEW

10.5.2 PRODUCT OVERVIEW

10.5.3 FINANCIALS

10.5.4 KEY DEVELOPMENTS

10.6 ANIMAS CORPORATION

10.6.1 OVERVIEW

10.6.2 PRODUCT OVERVIEW

10.6.3 FINANCIALS

10.6.4 KEY DEVELOPMENTS

10.7 DEFYMED

10.7.1 OVERVIEW

10.7.2 PRODUCT OVERVIEW

10.7.3 FINANCIALS

10.7.4 KEY DEVELOPMENTS

10.8 DEXCOM

10.8.1 OVERVIEW

10.8.2 PRODUCT OVERVIEW

10.8.3 FINANCIALS

10.8.4 KEY DEVELOPMENTS

10.9 INSULET

10.9.1 OVERVIEW

10.9.2 PRODUCT OVERVIEW

10.9.3 FINANCIALS

10.9.4 KEY DEVELOPMENTS

10.10 SEMMA THERAPEUTICS

10.10.1 OVERVIEW

10.10.2 PRODUCT OVERVIEW

10.10.3 FINANCIALS

10.10.4 KEY DEVELOPMENTS

10.11 TYPEZERO TECHNOLOGIES

10.11.1 OVERVIEW

10.11.2 PRODUCT OVERVIEW

10.11.3 FINANCIALS

10.11.4 KEY DEVELOPMENTS

10.12 TANDEM DIABETES CARE

10.12.1 OVERVIEW

10.12.2 PRODUCT OVERVIEW

10.12.3 FINANCIALS

10.12.4 KEY DEVELOPMENTS

10.8 MEDTECH

10.13.1 OVERVIEW

10.13.2 PRODUCT OVERVIEW

10.13.3 FINANCIALS

10.13.4 KEY DEVELOPMENTS

10.14 OTHERS

CONCLUSION

11.1 KEY FINDINGS

11.1.1 FROM CEO'S VIEWPOINT

11.1.2 UNMET NEEDS OF THE MARKET

11.2 KEY COMPANIES TO WATCH

11.3 PREDICTION OF ARTIFICIAL PANCREAS INDUSTRY

12. APPENDIX