Global Women Healthcare Market Information; by Indication (Postmenopausal Osteoporosis, Infertility, Reproductive Health Management, Polycystic Ovary Syndrome, Gynecologic Cancer and others) by diagnosis and treatment; Diagnosis (Bone Densitometry, Diagnostic Imaging Tests, Biopsies, Ovulation Testing and others), Treatment (Therapeutics, surgeries and others) by End users (Hospitals & Clinics, Gynecology Centers, Research Institutes, and others) - Forecast to 2023

Market Synopsis of Global Women Healthcare market:
Market Scenario:
Women health is referred to the health problems that are specific to women anatomy. It relates to the unique issues which includes pregnancy, menopause, and conditions of the female organs. Women health also includes medical situations in which women face problems not directly related to their biology but due to gender-differentiated access to medical treatment. Women's health issues have attained higher international perceptibility in the recent decades. The targeted policies and government initiatives to decrease the burden of the women health diseases have enabled women to lead healthier lives, while some significant gender-based health disparities remain in many countries. With limited awareness and less income levels in many developing countries are making health improvements for women exceptionally difficult.
The market for women healthcare is projected to grow at a steady CAGR of 5.04% during the forecast period from 2017-2023.
Research Methodology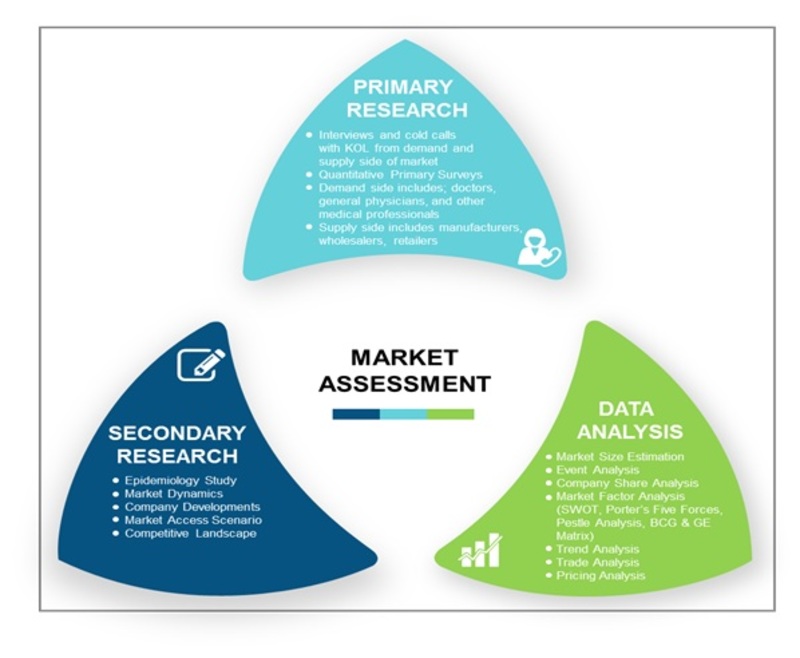 Source: WHO (World Health Organization), CDC (Centre for Disease Control and Prevention), Food and Drug Administration (FDA), NHS (National Health Services),Directorate of Industries, Expert Interview Market Research Future Analysis, Annual report, White paper, Company Presentation

Intended Audience



Women Healthcare products manufacturers & suppliers




Research and development (R&D) companies




Market research and consulting service providers




Academic institutes and universities



Figure 1 Global Women Healthcare Market by Indications, 2016 (%)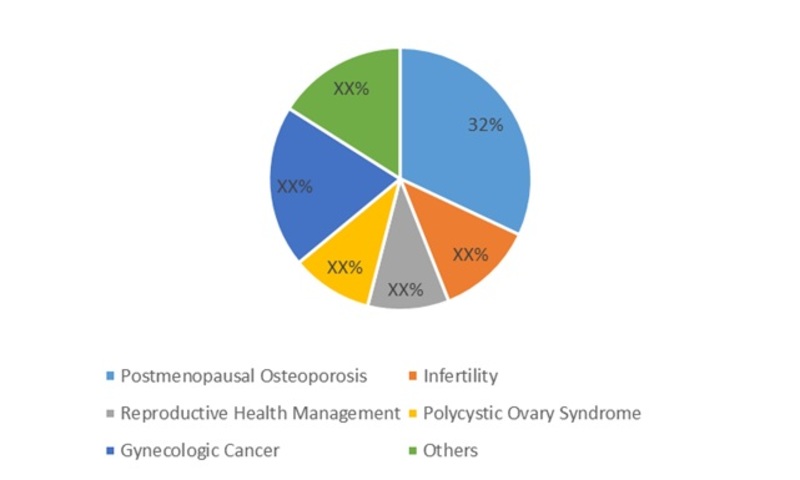 Segments:
The Women Healthcare Market is segmented on the basis of indications, diagnosis and treatment and also on the basis of end users. Based on the indications, the market has been segmented as postmenopausal osteoporosis, infertility, reproductive health management, polycystic ovary syndrome, gynecologic cancer and others. Gynecologic cancer segment has been further divided into breast, ovarian or other types of cancer. On the basis of diagnosis the market has been segmented as bone densitometry, diagnostic imaging tests, biopsies, ovulation testing and others. Similarly, on the basis of treatment the market has been classified as therapeutics, surgeries and others. Lastly on the basis of end users the market has been further classified into hospitals & clinics, gynecology centers, research institutes, and others
Regional analysis
On the basis of region the market is segmented into North America, Europe, Asia-Pacific and Middle East and Africa. North America was commands the largest market share which is expected to reach USD 21,782.6 million by 2023 due to well-developed economy and initiatives taken to promote women healthcare in the region. On the other hand factors such as high cost of diagnosis and treatments are restricting the market growth in the Middle East & African region, while Asia-Pacific countries are expected to be the fastest growing region with a CAGR of 5.46% from 2017-2023.
Market players of Global Women Healthcare Industry:
Market players of women healthcare industries are Allergan plc. (Ireland), Amgen (California), Bayer A G (Germany), Becton Dickinson and Company (U.S.), Eli Lilly Company (U.S.), Merck & Co., Inc., (U.S.), Pfizer Inc., (U.S.), and Teva Pharmaceuticals (Israel).

The report for Global women Healthcare Market by Market Research Future comprises of extensive primary research along with the detail analysis of qualitative as well as quantitative aspects by various industry experts, key opinion leaders to gain a deeper insight of the market and industry performance. The report gives a clear picture of current market scenario which includes past and estimated future market size with respect to value and volume, technological advancement, macro economical and governing factors in the market. The report provides detail information about and strategies used by top key players in the industry. The report also gives a broad study of the different market segments and regions.