Optical Sorter Market Scenario
Companies such as TOMRA Systems ASA (Norway), GREEFA (the Netherlands), MSS Inc. (U.S.), NEWTEC (Denmark), Bühler Group (Switzerland), Cimbria Heid GmbH (Denmark), are the leading providers of optical sorter solution in the global market. The factors driving the optical sorter market growth are artificial intelligence, advanced digital technologies, and others. On 19 April 2017, Bulk Handling Systems company has released their new product of robot sorting system which is installed with Max - Artificial Intelligence Technology and system. The artificial intelligence system helps in identifying recyclables and other items for recovery.
Global optical sorter market is expected to grow at USD ~ 2 billion by 2023 at a CAGR of ~10% during the forecast period 2017-2023.
Industries News:
On October 10, 2017: MSS Inc., the optical sorter division of the CP Group, has launched their new product the CIRRUS FiberMax. This product is integrated with next-generation fiber sorting technology which offers operating flexibility, sensing capability, and increased speed in sorting.
On July 12, 2017: Key Technology Inc. went into the expansion with VERYX to launch their new product– Digital sorters. A digital sorter is a small chute-fed sorter which is primarily used for removing foreign material and improving the sorting accuracy by providing accurate sorting as compared to manual labor. This sorter varies in capacity from less than one metric ton (2,220 lbs.) up to five metric tons (11,000 lbs.) of product per hour.
Segmentation and Regional Analysis of Optical Sorter Market
The global optical sorter market is segmented into type, platform, application, and region. The type segment is sub-segmented as cameras, lasers, and combined sorters, near-infrared sorting system, hyperspectral cameras, and others. The platform is sub-segmented into the belt, freefall, lane, hybrid, and others. The application segment is sub-segmented into food, mining, recycling, and others. The market is spanned across regions including North America, Europe, Asia Pacific, and Rest of the World.
The regional analysis of optical sorter market is studied for regions such as Asia Pacific, North America, Europe, and Rest of the World. North America is the leading region across the world in terms of the highest market share. The optical sorter market in this region has a huge demand due to the increasing usage of food sorting machines in food industries, which is propelling the market growth to a large extent. The market for optical sorters in Europe is expected to witness rapid growth due to advancement in technology such as the digital sorting system which is widely used among companies. Whereas, Asia Pacific countries, such as China, Japan, and India, are the emerging markets for optical sorters, which are expected to grow with the highest CAGR in the coming years.
Global Optical Sorter Market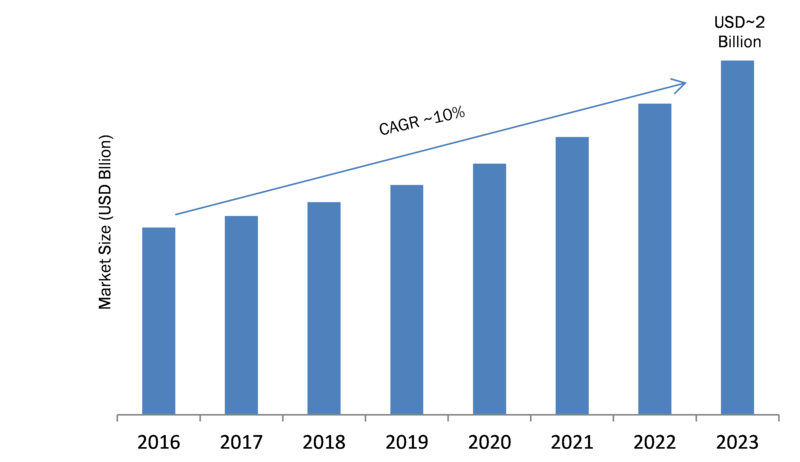 Source: MRFR Analysis
Optical Sorter Global Market Key Players
Some of the prominent players in the global optical sorter market are Key Technology Inc. (U.S.), BINDER GmbH (Austria), SATAKE Group (U.S.), Allgaier Werke Group (Germany), TOMRA Systems ASA (Norway), GREEFA (Netherlands), NEWTEC (Denmark), Bühler Group (Switzerland), Cimbria Heid GmbH (Denmark), National Recovery Technologies (U.S.), Sesotec GmbH (Germany), Pellenc ST (France), CP Manufacturing Inc. (U.S.), STEINERT Global (Germany), Raytec Vision S.p.A. (Italy), among others.
Intended Audience



Optical sorter companies




Optical sorter providers




3D animation vendors




3D animation service providers




Computer graphics developers




System integrators and third-party vendors




Government bodies




Technology investors




Research institutes and organizations




Market research and consulting firms




End-users/enterprise-users



Frequently Asked Questions (FAQ) :
---