Global mHealth applications Market information, by type (Monitoring Applications, Diagnosis & Treatment, Education & Awareness, Healthcare Management, Wellness & Prevention, and others) - Forecast to 2023
FIGURE 1 GLOBAL MHEALTH APPLICATIONS MARKET, BY TYPE IN 2016 (%)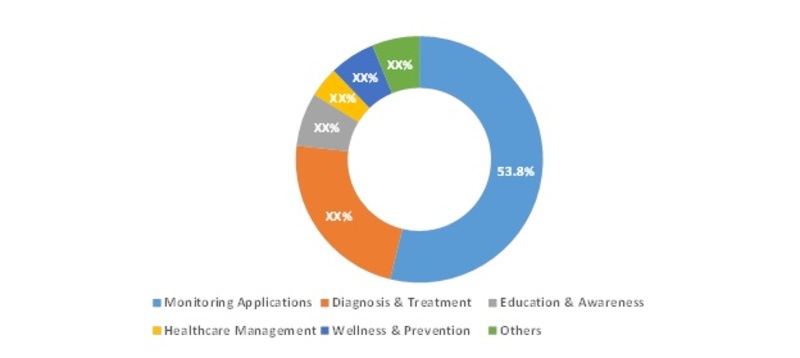 Sources: World Health Organization (WHO), GSMA, National Academy of Medicine, National Institutes of Health (NIH), Directorate of Industries, Expert Interview Market Research Future Analysis, Annual report, White paper, Company Presentation

Intended Audience




mHealth applications developers and providers




mHealth applications devices manufacturers and suppliers




Research and Development (R&D) Companies




Market Research and Consulting Service Providers




Potential Investors



Research Methodology: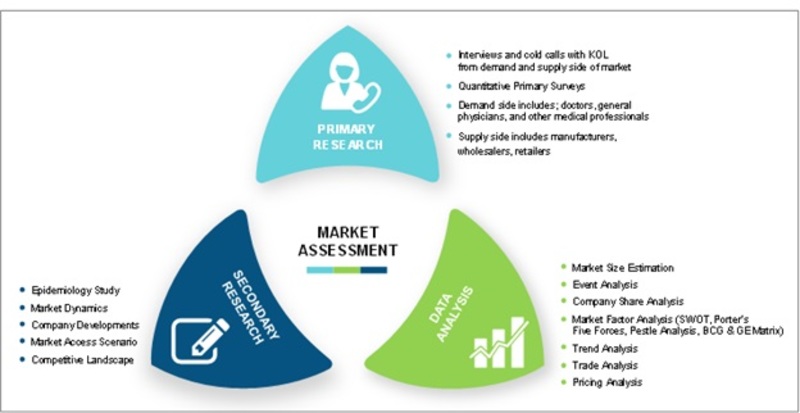 Sources: World Health Organization (WHO), GSMA, National Academy of Medicine, National Institutes of Health (NIH), Directorate of Industries, Expert Interview Market Research Future Analysis, Annual report, White paper, Company Presentation


Market Synopsis of Global MHealth applications Market:
Market Scenario:
mHealth is one of the most innovative and disruptive trends in healthcare sector that is growing at prodigious rate from last few years. mHealth is changing the way of traditional medical practices and creating path for the future of healthcare. mHealth assists to check and maintain the health related activity by using technology such as Bluetooth, mobile network (GSM/GPRS/3G/4G), and Wi-Fi. The data collected by mHealth devices such as mobile phones, tablets, laptops and tablet PCs assist to medical professional, consumers, and other users.
Considering the global scenario of the mHealth applications market, the total market for mHealth application was US$ XX billion in 2016 and expected to reach US$ 100.2 billion by 2023. While considering the segments, monitoring application is holding largest market share that is about 53.8% in 2016.


Segments:
Global MHealth applications Market has been segmented on the basis of type which comprise Monitoring Applications, Diagnosis & Treatment, Education & Awareness, Healthcare Management, Wellness & Prevention, and others


Regional Analysis of Global mHealth applications Market:
Considering the global scenario of the market, Europe was holding largest market share of 31.7% in global mHealth applications market in 2016. Asia-Pacific is second largest and fastest growing market in global mHealth applications market. APAC is expected to grow at a CAGR of 33.7% during 2017-2023. North America is one of pioneer in mhealth and is slightly behind the APAC. North America is expected to reach USD 28762.1 million by 2023. On the other hand. Middle East and Africa (ME&A) mHealth was valued USD 1334.9 in 2016 and is expected to grow at steady pace during the forecast period.

Key Players for Global mHealth applications Market:
Some of the key players in this market are: Allscripts (US), Agamatrix, Inc. (US), Apple Inc. (US), Honeywell International Inc. (US), Medtronic MiniMed, Inc. (US), Vivify Health (US), iHealth Labs Inc. (US)

The report for Global mHealth Applications Market of Market Research Future comprises extensive primary research along with the detailed analysis of qualitative as well as quantitative aspects by various industry experts, key opinion leaders to gain the deeper insight of the market and industry performance. The report gives the clear picture of current market scenario which includes historical and projected market size in terms of value and volume, technological advancement, macro economical and governing factors in the market. The report provides details information and strategies of the top key players in the industry. The report also gives a broad study of the different markets segments and regions