Market Scenario:
Insomnia is the most common sleep disorder. It involves disturbance in the sleep or trouble in falling asleep or waking up too early in the morning. The exact cause is still a mystery. Insomnia can be exist alone or conjugated with the other psychiatric problems. It is most common is women and mostly occur in young age. Conditions like pregnancy, postpartum and menopause can increase the severity of insomnia in the patients. Asia Pacific insomnia market is driven by increasing number of the number of patients suffering from sleep disorders due to adoption of alcohol, caffeine and tobacco by a huge number of population. Many research has explain that psychological and behavioural factor are responsible for causing insomnia. Increasing workload and stressful modern life has increase the demand for the sleeping pills. Technological development and increasing healthcare expenditure has also contributed in the growth of the market. Increasing prevalence of diseases like Alzheimer's and Parkinson's has also anticipated to be factor for the growth of this market across Asia Pacific. On other hand, lack of education and lack of awareness may restrain the growth of the market.

Study Objectives Asia Pacific Insomnia Market Research Report



To provide the detail overview of market.




To provide In-depth market segmentation and sub segmentations.




To provide insights about factors affecting the market growth




To analyze the market based on various factors- price analysis, supply chain analysis, porters five force analysis etc.




To provide competitive landscape and key players in the market.




To provide historical and forecast revenue of the market segments and sub-segments with respect to main countries




To provide country level analysis of the market with respect to the current market size and future prospective



To track and analyze competitive developments such as joint ventures, strategic alliances, mergers and acquisitions, new product developments, and research and developments in the

Asia Pacific insomnia market

.


Figure 1- Asia Pacific Insomnia Market, by types of therapy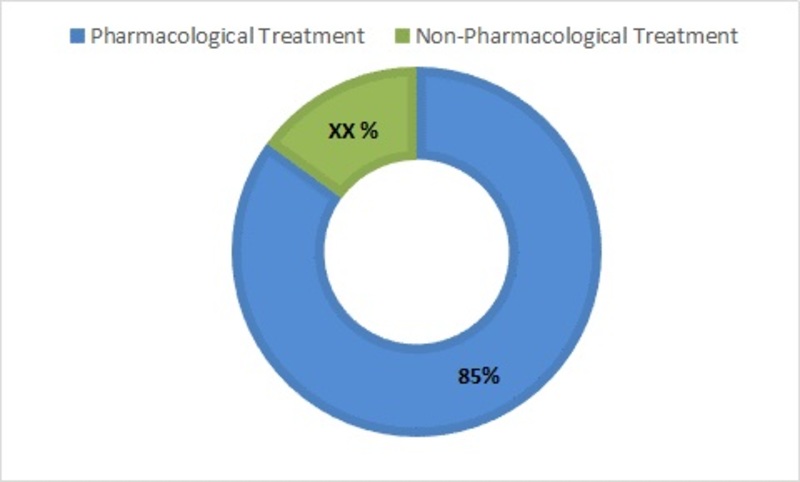 Asia Pacific insomnia market is expected to grow at a CAGR of 5.1% during forecasted period of 2017-2023.
Key Players for Asia Pacific Insomnia market
Takeda Pharmaceutical Company (Japan), Pfizer, Inc. (US), Eisai, Co. (Japan), Merck & Co Inc (US), Sanofi (France), GlaxoSmithKline Plc. (UK), Meda Consumer Healthcare Inc (US), Care Fusion Corporation (US), Pernix Therapeutics (US), Purdue Pharma L.P. (US), Consumer Healthcare Inc. (Canada), Dainippon Sumitomo (Japan), ECR Pharmaceuticals (US), Johnson & Johnson (US), Astellas (UK), Biocodex S A (France), Neurim (Switzerland), Flynn Pharma (UK).
Segmentation
Asia Pacific insomnia market has been segmented on the basis of types of therapy which comprises pharmacological therapy and non-pharmacological therapy. Pharmacological therapy is further segmented into benzodiazepines, non-benzodiazepines, melatonin receptor agonists and other. Non pharmacological treatment are further segmented into relaxation therapy, cognitive behavioural therapy, sleep hygiene education, stimulus control, paradoxical intention and other. By drug formulation they are segmented as capsules, tablet and others. On the basis of type of disease they are poor quality of sleep, sleep maintenance and other.
Regional Analysis
On regional basis, Japan accounts the largest share in the Asia Pacific insomnia market. 1 in every 5 people in japan is suffering from acute or chronic symptoms of insomnia. In Japan insomnia is the major problem than anxiety and depression. India and China are also contribute major share in the market. Approximately 5% of total India's population is suffering from insomnia. This increasing number of people suffering from insomnia is the major driving factor for the market in Asia Pacific region.
Market Assessment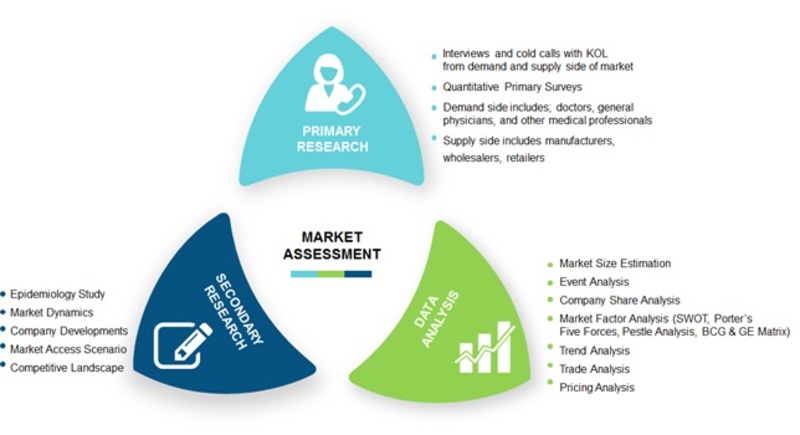 The report for Asia Pacific insomnia market research report of Market Research Future comprises of extensive primary research along with the detailed analysis of qualitative as well as quantitative aspects by various industry experts, key opinion leaders to gain the deeper insight of the market and industry performance. The report gives the clear picture of current market scenario which includes historical and projected market size in terms of value and volume, technological advancement, macro economical and governing factors in the market. The report provides details information and strategies of the top key players in the industry. The report also gives a broad study of the different markets segments and regions.
Intended Audience



Manufacturing and packaging industries.




Insomnia devices and drug manufacturers




Insomnia devices and drug suppliers




Biotechnology Companies




Bio-Pharmaceutical Companies




Research and Development (R&D) Companies




Government Research Laboratories




Medical Research Institute



TABLE OF CONTENTS
1 INTRODUCTION

1.1 DEFINITION

1.2 SCOPE OF STUDY

1.2.1 RESEARCH OBJECTIVE

1.2.2 ASSUMPTIONS & LIMITATIONS

1.2.2.1 ASSUMPTIONS

1.2.2.2 LIMITATIONS

1.3 MARKET STRUCTURE:

2 RESEARCH METHODOLOGY

2.1 RESEARCH PROCESS:

2.2 PRIMARY RESEARCH

2.3 SECONDARY RESEARCH:

3 MARKET DYNAMICS

3.1 DRIVERS

3.2 RESTRAINTS

3.3 OPPORTUNITIES

3.4 MACROECONOMIC INDICATORS

4 MARKET FACTOR ANALYSIS

4.1 PORTERS FIVE FORCES MODEL

4.2 BARGAINING POWER OF SUPPLIERS

4.3 BARGAINING POWER OF BUYERS

4.4 THREAT OF NEW ENTRANTS

4.5 THREAT OF SUBSTITUTES

4.6 INTENSITY OF RIVALRY

5. ASIA PACIFIC INSOMNIA MARKET, BY TYPES OF THERAPY

5.1 PHARMACOLOGICAL THERAPY

5.1.1 BENZODIAZEPINES

5.1.2 NON-BENZODIAZEPINES

5.1.3 MELATONIN RECEPTOR AGONISTS

5.1.4 OTHER

5.2 NON PHARMACOLOGICAL THERAPY

5.2.1 RELAXATION THERAPY

5.2.2 COGNITIVE BEHAVIORAL THERAPY

5.2.3 SLEEP HYGIENE EDUCATION

5.2.4 STIMULUS CONTRO

5.2.5 PARADOXICAL INTENTION

5.2.6 OTHER

6. ASIA PACIFIC INSOMNIA MARKET, BY DRUG FORMULATION

6.1 CAPSULES

6.2 TABLET

6.3 OTHERS.

7. ASIA PACIFIC INSOMNIA MARKET, BY TYPE OF DISEASE

7.1 POOR QUALITY OF SLEEP

7.2 SLEEP MAINTENANCE

7.3 OTHER.

8. GLOBAL INSOMNIA MARKET, BY REGION

8.1 INTRODUCTION

8.1.1 JAPAN

8.1.2 CHINA

8.1.3 INDIA

8.1.4 AUSTRALIA

8.1.5 REPUBLIC OF KOREA

8.1.6 REST OF ASIA-PACIFIC

9. COMPETITIVE LANDSCAPE

9.1 MAJOR STRATEGIES ADOPTED BY MARKET PLAYERS

9.1.1 STRATEGIC PARTNERSHIP

9.1.2 MERGER & ACQUISITION

10 COMPANY PROFILE

10.1 EISAI, CO.

10.1.1 OVERVIEW

10.1.2 PRODUCT OVERVIEW

10.1.3 FINANCIALS

10.1.4 KEY DEVELOPMENTS

10.2 MERCK & CO INC

10.2.1 OVERVIEW

10.2.2 PRODUCT OVERVIEW

10.2.3 FINANCIALS

10.2.4 KEY DEVELOPMENTS

10.3 TAKEDA PHARMACEUTICAL COMPANY

10.3.1 OVERVIEW

10.3.2 PRODUCT OVERVIEW

10.3.3 FINANCIALS

10.3.4 STRATEGY

10.3.5 KEY DEVELOPMENT

10.4 SANOFI

10.4.1 OVERVIEW

10.4.2 PRODUCT OVERVIEW

10.4.3 FINANCIALS

10.4.4 KEY DEVELOPMENTS

10.5 PFIZER, INC.

10.5.1 OVERVIEW

10.5.2 PRODUCT OVERVIEW

10.5.3 FINANCIALS

10.5.4 KEY DEVELOPMENTS

10.6 OTHERS

11 CONCLUSION

12 KEY FINDINGS

12.1 FROM CEO'S VIEWPOINT

12.1.1 UNMET NEEDS OF THE MARKET

12.2 KEY COMPANIES TO WATCH

12.3 PREDICTION OF INSOMNIA CARE INDUSTRY

13 APPENDIX