Regenerative medicine market information, by material (Synthetic Materials, Genetically Engineered Materials, Pharmaceuticals), by therapy (Stem Cell Biology, Cellular Therapy, Tissue Engineering), by application (Cord Blood, Oncology, Urology, Orthopedics, Neurology, dermatology) - forecast till 2022
Study objectives of the Market:



Providing detail analysis of the market structure along with forecast for the next 7 years of various segments and sub-segments of the Regenerative medicine market.




Giving insights about factors affecting the market growth.




Analyzing the market based on various factors- price analysis, supply chain analysis, Porters Five Force analysis etc.




Giving the past revenue and predicted future revenue of the market segments and sub-segments with respect to the main market and various markets globally.




Giving regional level analysis of the market with respect to the current market size and future prospective.




Giving regional level analysis of the market with respect to segments, application, material and market's sub-segments.




Providing an overview of key players and their strategic profiling in the market, comprehensively analyzing their core competencies and drawing a competitive structure of the market.




Tracking and analyzing competitive developments such as joint ventures, strategic alliances, mergers and acquisitions, new product developments along with research and developments in the global Regenerative medicine market.



GLOBAL REGENERATIVE MEDICINE MARKET, BY REGION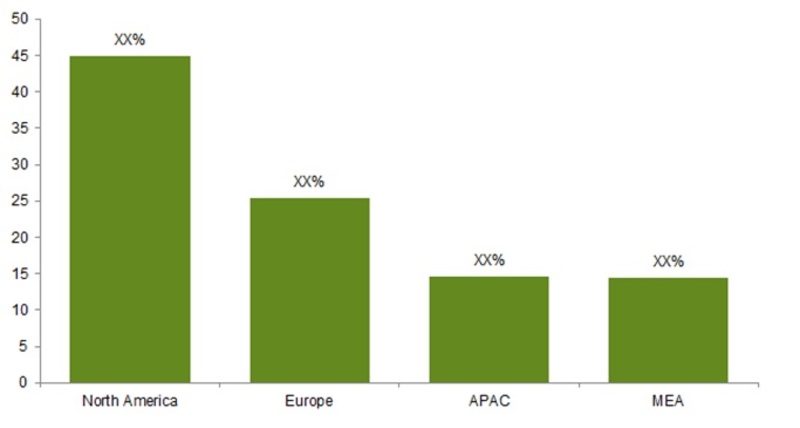 Intended Audience



Regenerative medicine manufacturers & suppliers




Biotechnology companies




Pharmaceutical companies




Hospitals




Clinics




Academic research institutes




Government institutes



Market Synopsis of Regenerative medicine Market:
Market Scenario:
The global market for regenerative medicine is growing steadily. Factors that influence the regenerative medicine market are increasing advancement in healthcare technology, increasing advance technology in regenerative medicine market, increasing prevalence of chronic diseases, increasing growth in stem cell technology and others. Globally the market for regenerative medicine is expected to grow at the rate of about 25.4% from 2016 to 2022.
Segments:
Global regenerative medicine market has been segmented on the basis of material which comprises synthetic materials, genetically engineered materials, pharmaceuticals, biologically derived materials and others. On the basis of therapy the market is segmented into stem cell biology, cellular therapy, tissue engineering and others. Furthermore on the basis of application the market is segmented into cord blood, oncology, urology, orthopedics, neurology, dermatology, cardiovascular, orthopedic and others.
Regional Analysis of Regenerative medicine Market:
Globally North America is the largest market for regenerative medicine market. North America holds the largest market share of more than 44% of the global regenerative medicine market and is expected to grow at a CAGR of 22.3%. Europe is the second-largest market for Regenerative medicine which is expected to grow at a CAGR of 22.5%. Asia pacific region is expected to be fastest growing region in regenerative medicine market.
Key Players for Regenerative medicine Market:
Some of the key players in this market are: Cook Biotech, Osiris Therapeutics, Organogenesis, Stryker and RTI surgical, Baxter International, Inc., LifeSciences, Advanced Cell Technology, CryoLife, Sanofi, BioMimetic Therapeutics, StemCellsInc, Medtronic, LifeCell Kinetic Concepts and others.
Regenerative medicine market by Region
North America
Europe



Western Europe




Germany




France




Italy




Spain




UK




Rest of Western Europe




Eastern Europe



Asia



China




India




Japan




South Korea




Rest of Asia



Pacific
Latin America, Middle East & Africa
The report for Regenerative medicine market of Market Research Future comprises of extensive primary research along with the detailed analysis of qualitative as well as quantitative aspects by various industry experts, key opinion leaders to gain the deeper insight of the market and industry performance. The report gives the clear picture of current market scenario which includes historical and projected market size in terms of value and volume, technological advancement, macro economical and governing factors in the market. The report provides detail information and strategies of the top key players in the industry. The report also gives a broad study of the different markets segments and regions.
Table of Contents

1 Introduction

1.1 Definition

1.2 Scope of Study

1.3 Research Objective

1.4 Assumptions & Limitations

1.5 Market Structure:

2 Research Methodology

2.1 Research Process

2.2 Primary Research

2.3 Secondary Research

3 Market Dynamics

3.1 Drivers

3.2 Restraints

3.3 Opportunities

3.4 Challenges

3.5 Macroeconomic Indicators

4 Market Factor Analysis

4.1 Porter's five forces model

4.1.1 Bargaining Power of suppliers

4.1.2 Bargaining Power of Customer

4.1.3 Intensity of Competitor's

4.1.4 Threat of New Entrants

5 Global Regenerative medicine Market, by material

5.1 Introduction

5.1.1 Synthetic Materials

5.1.2 Genetically Engineered Materials

5.1.3 Biologically Derived Materials

5.1.4 others

6. Global Regenerative medicine Market, by Therapy

6.1 Introduction

6.1.1 Stem Cell Biology

6.1.2 Cellular Therapy

6.1.3 Tissue Engineering

6.1.4 Others

7. Global Regenerative medicine Market, by Application

7.1 Introduction

7.1.1 Cord Blood

7.1.2 Oncology

7.1.3 Urology

7.1.4 Orthopedics

7.1.5 Neurology

7.1.6 Dermatology

7.1.7 Cardiovascular

7.1.8 Orthopedic

8 Global Regenerative medicine Market, by regions

8.1 Introduction

8.1.1 North America

8.1.1.1 US

8.1.1.2 Canada

8.1.2 Europe

8.1.2.1 Germany

8.1.2.2 France

8.1.2.3 UK

8.1.2.4 Italy

8.1.2.5 Spain

8.1.2.6 Rest of Europe

8.1.3 Asia Pacific

8.1.3.1 Japan

8.1.3.2 China

8.1.3.3 India

8.1.3.4 Republic of Korea

8.1.3.5 Rest of Asia Pacific

8.1.4 Latin America, Middle East & Africa

9 Company Landscape

9.1 Introduction

9.1.1 Mergers Acquisitions

9.1.2 Collaborations

9.1.3 Release/New Product Launches

9.1.4 Other (Expansion, Updates, Partnership)

10 Company Profile

10.1 Cook Biotech.

10.1.1 Company Overview

10.1.2 Product/Business Segment Overview

10.1.3 Financials

10.1.4 Key Developments

10.2 Baxter International, Inc

10.2.1 Overview

10.2.2 Product/Business Segment Overview

10.2.3 Financials

10.2.4 Key Developments

10.3 Sanofi

10.3.1 Overview

10.3.2 Product/Business Segment Overview

10.3.3 Financials

10.3.4 Key Developments

10.4 BioMimetic Therapeutics

10.4.1 Overview

10.4.2 Product/Business Segment Overview

10.4.3 Financials

10.4.4 Key Developments

10.5 StemCellsInc

10.5.1 Overview

10.5.2 Product/Business Segment Overview

10.5.3 Financials

10.5.4 Key Developments

10.6 Medtronic.

10.6.1 Overview

10.6.2 Product/Business Segment Overview

10.6.3 Financials

10.6.4 Key Developments

10.7 LifeCell Kinetic Concepts

10.7.1 Overview

10.7.2 Product/Business Segment Overview

10.7.3 Financials

10.7.4 Key Developments

10.8 RTI surgical

10.8.1 Overview

10.8.2 Product/Business Segment Overview

10.8.3 Financials

10.8.4 Key Developments

10.9 Integra LifeSciences

10.9.1 Overview

10.9.2 Product/Business Segment Overview

10.9.3 Financials

10.9.4 Key Developments

10.10 Advanced Cell Technology

10.10.1 Overview

10.10.2 Product/Business Segment Overview

10.10.3 Financials

10.10.4 Key Developments

10.11 Organogenesis

10.11.1 Overview

10.11.2 Product/Business Segment Overview

10.11.3 Financials

10.11.4 Key Developments

10.12 CryoLife

10.12.1 Overview

10.12.2 Product/Business Segment Overview

10.12.3 Financials

10.12.4 Key Developments

10.13 Osiris Therapeutics

10.13.1 Overview

10.13.2 Product/Business Segment Overview

10.13.3 Financials

10.13.4 Key Developments

11 Appendix