Palm Sugar Market Scenario
Palm Sugar Market is projected to register a growth rate of 3.4% from 2019 to 2024 to reach a market value of USD 2.1 billion by the end of 2024. Palm sugar is a sweetener derived from a variety of palm trees such as palmyra palm, date palm, nipa palm, sugar palm, and coconut palm. A wide array of applications of palm sugar such as alternative sweetener is driving the growth of the palm sugar market. Palm sugar is used as an alternative to table sugar, honey, and corn syrup. Palm sugar is produced by boiling collected sap until it thickens, and the boiled sap is then sold in the form of palm syrup. Once the boiled sap solidifies, it takes the form of cakes. The color of palm sugar can vary from golden brown to dark brown. Palm sugar made from the sap of palm trees is widely considered as a low glycemic index (GI) food due to which the segment is growing among the health-conscious consumers.. Researchers have found that the glycemic index of palm sugar is 35, compared to honey at 55 and table sugar at 68. Apart from these health benefits, palm sugar offers a wide pool of vitamins and minerals, iron, potassium, magnesium, zinc, and copper.
Palm sugar is used in those food products which require high concentrations of invert sugar such as in bakery and confectioneries. Invert sugar is an edible mixture of glucose and fructose primarily used as a natural sweetener. Palm sugar is also beneficial for industrial use since it has a low freezing point.
Segmentation
The global market has been segmented based category, form, application, and region.
The global market has been bifurcated, based on category, into organic and conventional.
The global market has been segmented, on the basis of form, into powder, crystal, and liquid.
The application segment of the palm sugar market has been divided into food & beverages and personal care. The food & beverages segment is further classified as bakery and confectionary, beverages, dairy and frozen dessert, and sweet and savory snacks.
The global market has been analyzed for four key regions—North America, Europe, Asia-Pacific, and the rest of the world.
The North American palm sugar industry has further been segmented into the US, Canada, and Mexico.
The European palm sugar industry has been classified as the UK, Germany, France, Italy, Spain, and the rest of Europe.
The palm sugar industry in Asia-Pacific has been divided into China, India, Japan, Australia and New Zealand, and the rest of Asia-Pacific.
The palm sugar industry in the rest of the world has been segmented into South America, the Middle East, and Africa.
Key Players



American Key Food Products Inc. (US)




Big Tree Farms, Inc. (Indonesia)




FGV Holdings Berhad (Malaysia)




Royal Pepper Company (US)




Taj Agro Limited (India)




Windmill Organics Limited (UK)




Navitas Organics LLC (US)




Wholesome Sweeteners, Inc. (US)




Organika Health Products Inc. (Canada)




Asana Inc. (US)




Betterbody Foods and Nutrition LLC (US)




E & E Farms, Inc. (US)




Sevenhills Wholefoods (UK)




Phalada Agro Research Foundation (India)




Palm Nectar Organics (US)



Regional Market Summary
Palm Sugar Market Share (%), by Region, 2018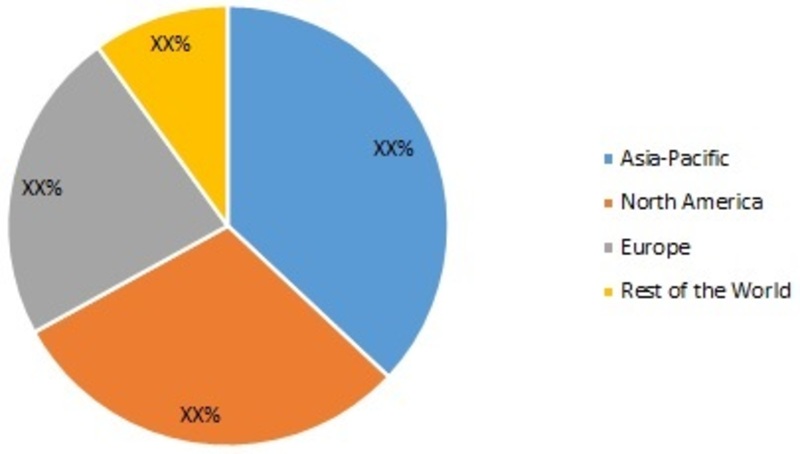 Source: Secondary Sources and MRFR Analysis
The market in Asia-Pacific is expected to dominate the palm sugar market due to increasing health consciousness and rising awareness about the health benefits of palm sugar among consumers. It is one of the oldest forms of sweetener used in Asia-Pacific countries such as India, Indonesia, Malaysia, and the Philippines. In addition, growing consumer preference for natural sweeteners in food products and high beverage consumption in the region are propelling the market growth in Asia-Pacific.
The North American palm sugar market is expected to register the highest CAGR during the forecast period due to high consumption of snacks and baked products as convenience food. The growing awareness about the benefits of palm sugar through several promotional campaigns by market players is further boosting the regional market growth.
Global Palm Sugar Market, by Category
Global Palm Sugar Market, by Form
Global Palm Sugar Market, by Application





Food & Beverages











Bakery and Confectionary








Beverages








Dairy and frozen dessert








Sweet and savory snacks











Personal care





By Region



Europe







Germany




France




Italy




Spain




UK




Rest of Europe











Rest of the World (RoW)







South America




Middle East




Africa








Intended Audience



Palm sugar processors




Commercial research and development institutions




Raw material suppliers and distributors




Agricultural associations and farmers




Traders, exporters, and importers