Nutrigenomics market information, by products (reagents & kits, services), by techniques (saliva, buccal swab, blood, others), by applications (obesity, diabetes, anti-aging, chronic diseases) - Global forecast till 2023
Figure- Global Nutrigenomics Market, by Application 2014-2023 (USD MILLION)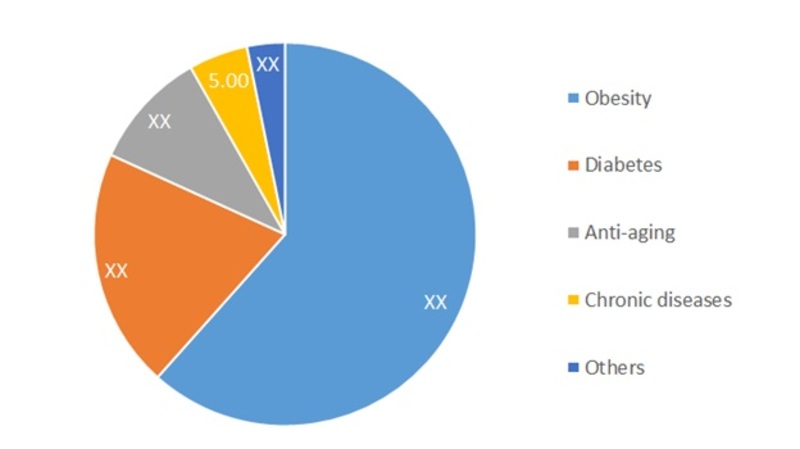 Source: Annual reports, company presentation, World Health Organization (WHO), Centers for Disease Control and Prevention, Healthline Media, American Diabetes Association, The National Institute of Diabetes and Digestive and Kidney Diseases, Asian Diabetes Prevention Initiative, The Obesity Society, company website, and MRFR Analysis
Intended Audience:



Nutrigenomics Products Manufacturers




Nutrigenomics Products Providers




Medical Research Laboratories




Research and Development (R&D) Companies




Market Research and Consulting Service Providers




Potential Investors



Research Methodology: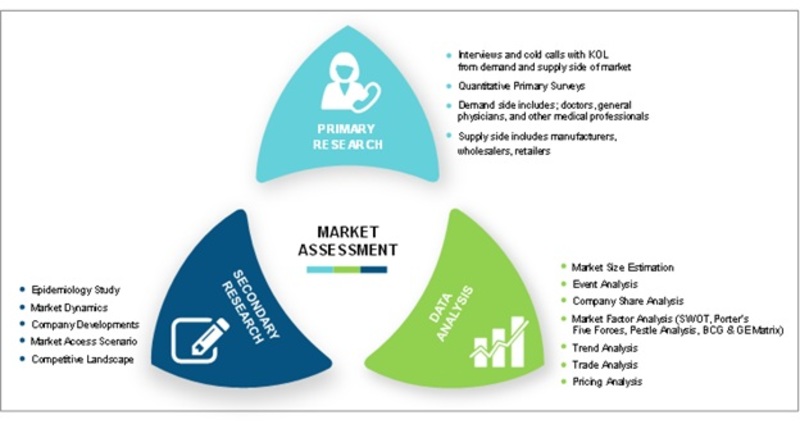 Source: Annual Reports, Company Presentation, World Health Organization (WHO), Centers for Disease Control and Prevention, Healthline Media, American Diabetes Association, The National Institute of Diabetes and Digestive and Kidney Diseases, Asian Diabetes Prevention Initiative, The Obesity Society, Company Website, and MRFR Analysis
Market synopsis of global nutrigenomics market:
Market Scenario:
Neutrigenomics is the study of interaction of nutrient and genes. It studies the effect of food and their constituents on the genes. The major factors contributing for the growth of the market are rising diabetic and obese population, increasing applications in dermatology, and increasing demand for the advanced diagnostic methods. According to the International Diabetes Federation (2016), 420 million adults were suffering from diabetes which is expected to reach 625 million by 2040. Further, as per the World Health Organization (2014), more than 600 million adults were obese and 1.9 billion adults, were overweight. Moreover, increasing healthcare expenditure, and government support for research & development has fueled the market growth. However, high cost of treatment and need of well qualified physicians may restrain the growth of market.
The market for nutrigenomics is growing at a tremendous pace. The market is expected to grow at the CAGR of 16.8% during the forecast period and is estimated to reach USD 17,313.5 million by 2023.
Segments:
Global nutrigenomics market has been segmented on the basis of products, techniques and application. On the basis of products, the market is categorized into reagents & kits, services. On the basis of techniques, the market is segmented into saliva, buccal swab, blood, others. On the basis of application the market is segmented into obesity, diabetes, anti-aging, chronic diseases.
Regional analysis of global nutrigenomics market:
Considering the global scenario of the market, America dominates the global nutrigenomics market owing to the presence of huge population suffering from diabetes and obesity. North America holds the largest market share in America nutrigenomics market. According to the Centers for Disease Control and Prevention (2015), in America approximately 9.3% of the total America population is suffering from diabetes. Europe has the second largest market for the nutrigenomics which is followed by Asia Pacific. Presence of well-developed healthcare sector and high healthcare expenditure, the nutrigenomics market in Europe is growing at a CAGR of 17%. Asia Pacific is also witnessing a rapid growth in this market which is mainly due to rapidly increasing awareness of treatments, presence of huge diabetic and obese population and rising healthcare expenditure. Asia Pacific nutrigenomics market is expected to grow at a CAGR of 17.1% during the forecasted period. The Middle East & Africa is expected to have limited growth. Middle East is dominating this market by holding 64.3% of the Middle East & Africa market share.
Key Findings:



Obesity segment accounts for the largest market share in the global nutrigenomics market while diabetes segment is projected to grow at a CAGR of 17.1% during the forecast period from 2017 – 2023.




Reagents and kits segment accounts for the largest market share in the global nutrigenomics market by products, this segment is expected to reach USD 10,138.7 in 2023




Americas market is expected to reach USD 6,316.4 by 2023



Key players for global nutrigenomics market:
Some of the major players in this market are: WellGen Inc. (US), Metagenics, Inc (US), Genomix Nutrition, Inc. (US), Nutrigenomix (US), NutraGene (India), XCODE Life Sciences Pvt. Ltd. (India), Cura Integrative Medicine (Australia)

The report for Global Nutrigenomics Market of Market Research Future comprises of extensive primary research along with the detailed analysis of qualitative as well as quantitative aspects by various industry experts, key opinion leaders to gain deeper insight to the market and industry performance. The report gives a clear picture of the current market scenario which includes historical and projected market size in terms of value and volume, technological advancement, macro economical and governing factors in the market. The report provides details information and strategies of the top key players in the industry. The report also gives a broad study of the different market segments and regions