Market Scenario
Head trauma refers to any sort of injury to the brain. The injury may be a minor bump on skull or major or serious brain injury. There are various causes of head trauma such as traumatic brain injuries and are often caused by accidents or acts of violence. Moreover, due to strokes or interrupted blood supply to the brain that is caused by blocked arteries or a burst blood vessel. The other main cause of head trauma is tumors in the brain or brainstem. In some cases, an overdose of drugs or alcohol can result in brain injury. Moreover, in some cases, people with diabetes, blood sugar levels that become too high (hyperglycemia) or too low (hypoglycemia) causes brain injury. People who have been rescued from drowning or those who have been resuscitated after a heart attack may not awaken due to lack of oxygen to the brain. Furthermore, infections such as encephalitis and meningitis cause swelling or inflammation of the brain, spinal cord, or the tissues that surround the brain in severe cases of these infections can result in brain trauma. Moreover, in some cases, exposure to toxins, such as carbon monoxide or lead, can cause severe brain damage.
Increasing prevalence of head injuries, increasing investment by biotechnology and pharmaceutical industries in R&D, and rising need for the better treatment methods are driving the growth of the market. Moreover, favorable reimbursement policies, increased application and significant investments in the development of new technologies for the treatment of diseases are likely to fuel the market growth during the forecast period
Furthermore, globalization in healthcare has increased the market growth. Established market players of the developed countries lead the globalization by pushing new products and services into the developing countries and emerging economies. According to the World Health Organization estimates, head injuries are responsible for 4.5%-11% of all injuries including low or high-income economies. This is far higher as compared to the number of respiratory ailments, gastrointestinal disorders, or cancers, and the burden is expected to increase further over the coming years.
However, limited availability of facilities and higher treatment cost may hamper the market growth during the forecast period.
The global head trauma market is expected to grow at a CAGR of ~8.3% during the forecast period 2017-2023.
Intended Audience



Pharmaceutical and Biotechnological Companies




Research and Development (R&D) Companies



Ambulatory Care Centers



Academic Institutes and Universities




Market Research and Consulting Service Providers




Potential Investors



Figure: Global Head Trauma Market, By Region Market Share, 2016 (%)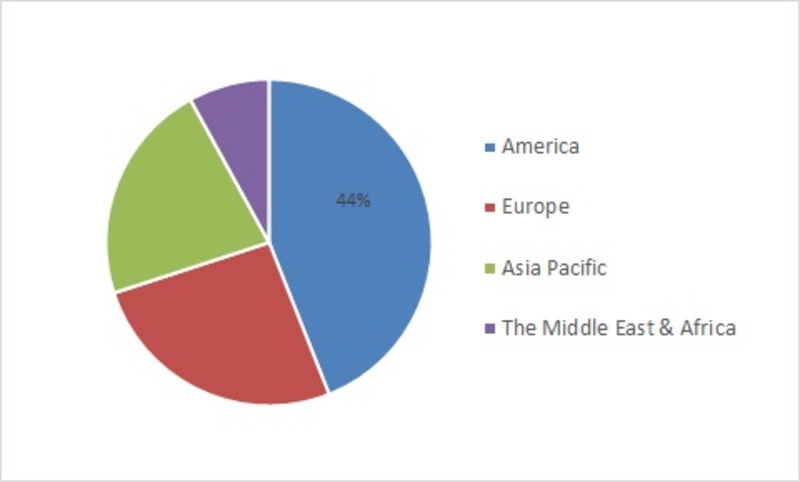 Sources: Annual reports, Press release, White paper, Company presentation

Key Players
Some of key the players in the market are Fujifilm Holdings (Japan), GE Healthcare (U.S.), Siemens Healthcare(U.S.), Philips Healthcare (U.S.), Shimadzu Corporation (Japan), Toshiba Medical Systems Corporation (Japan), Carestream Health (U.S.), Nihon Kohden Corporation (Japan), Electrical Geodesics Inc. (U.S.), Masimo Corporation (U.S.), Hologic (U.S.), Esaote (Italy), and others.

Regional Analysis
The Americas dominate the global head trauma market owing to well-developed technology, increasing patient population with brain disorder, high health care spending, and increasing government support for research & development. Furthermore, increased R&D activities and the concentration of major companies have fuelled the growth of the market in this region.
Europe holds the second position in the global head trauma market owing to the government support for research & development and availability of funds for research. This is expected to continue to drive the European market over the forecasted period. For instance, developed economies such as Germany and France are increasing investment in the healthcare domain and are focusing more on developing hospital infrastructure.
The Asia Pacific is the fastest growing head trauma market owing to the presence of rapidly developing healthcare technology, increasing stressful life, and high healthcare expenditure. Moreover, increasing patient population in countries like India and South Korea are likely to emerge as the fastest growing market across the globe. Furthermore, increasing demand for quality devices in the healthcare is projected to lead the use of advanced equipment, which, in turn, may increase the market growth in this region.
On the other hand, the Middle East & Africa holds the least share of the market owing to less availability of funds, limited medical facilities, and deprived political conditions in Africa.

Research Methodology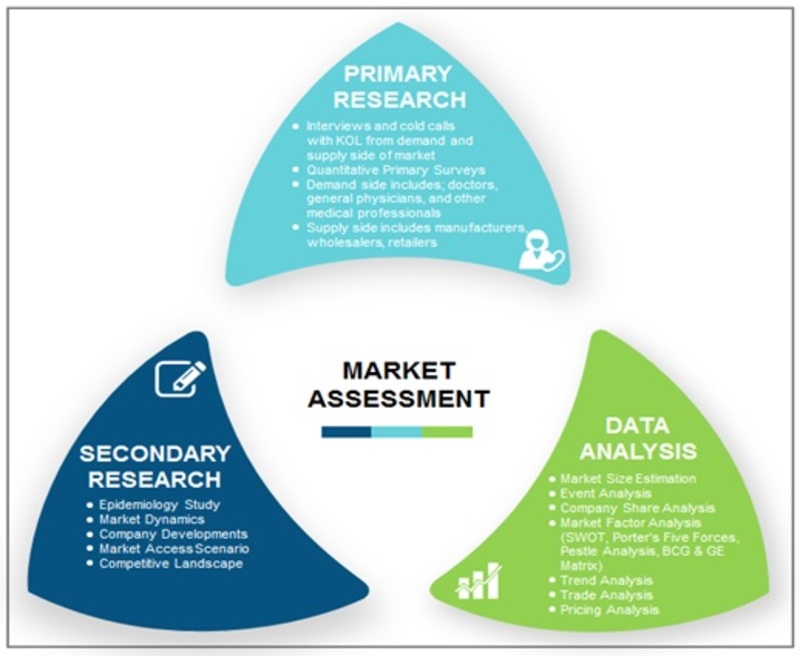 Sources: Annual reports, Press release, White paper, and Company presentation
Frequently Asked Questions (FAQ) :
---
Table Of Content

Report Prologue

Market Introduction

2.1 Definition

2.2 Scope Of The Study

2.2.1 Research Objective

2.2.2 Assumptions

2.2.3 Limitations

Research Methodology

3.1 Introduction

3.2 Primary Research

3.3 Secondary Research

3.4 Market Size Estimation

Market Dynamics

4.1 Drivers

4.2 Restrains

4.3 Opportunities

4.4 Challenges

4.5 Macroeconomic Indicators

4.6 Technology Trends & Assessment

Market Factor Analysis

5.1 Porters Five Forces Analysis

5.1.1 Bargaining Power Of Suppliers

5.1.2 Bargaining Power Of Buyers

5.1.3 Threat Of New Entrants

5.1.4 Threat Of Substitutes

5.1.5 Intensity Of Rivalry

5.2 Value Chain Analysis

5.3 Investment Feasibility Analysis

5.4 Pricing Analysis

Global Head Trauma Market, By Type

6.1 Introduction

6.2 Hematoma

6.2.1 Market Estimates & Forecast, 2020-2027

6.3 Hemorrhage

6.3.1 Market Estimates & Forecast, 2020-2027

Global Head Trauma Market, By Diagnosis

7.1 Introduction

7.2 Physical Examination

7.2.1 Market Estimates & Forecast, 2020-2027

7.3 Blood Tests

7.3.1 Market Estimates & Forecast, 2020-2027

7.4 Brain Scans

7.4.1 Market Estimates & Forecast, 2020-2027

7.5 Others

7.5.1 Market Estimates & Forecast, 2020-2027

Global Head Trauma Market, By Treatment

8.1 Introduction

8.2 Medical Treatment

8.2.1 Market Estimates & Forecast, 2020-2027

8.3 Anti-Seizure Drugs

8.3.1 Market Estimates & Forecast, 2020-2027

Global Head Trauma Market, By End User

9.1 Introduction

9.2 Hospitals & Clinics

9.2.1 Market Estimates & Forecast, 2020-2027

9.3 Research Laboratories

9.3.1 Market Estimates & Forecast, 2020-2027

9.4 Others

9.4.1 Market Estimates & Forecast, 2020-2027

Global Head Trauma Market, By Region

10.1 Introduction

10.2 Americas

10.2.1 North America

10.2.1.1 US

10.2.1.1 Canada

10.2.2 South America

10.3 Europe

10.3.1 Western Europe

10.3.1.1 Germany

10.3.1.2 France

10.3.1.3 U.K

10.3.1.4 Italy

10.3.1.5 Spain

10.3.1.6 Rest Of Western Europe

10.3.2 Eastern Europe

10.4 Asia Pacific

10.4.1 Japan

10.4.2 China

10.4.3 India

10.4.4 Australia

10.4.5 Republic Of Korea

10.4.6 Rest Of Asia Pacific

10.5 The Middle East & Africa

10.5.1 United Arab Emirates

10.5.2 Saudi Arabia

10.5.3 Oman

10.5.4 Kuwait

10.5.5 Qatar

10.5.6 Rest Of The Middle East & Africa

11. Company Landscape

11.1 Introduction

11.2 Market Share Analysis

11.3 Key Development & Strategies

11.3.1 Key Developments

Company Profiles

12.1 Fujifilm Holdings

12.1.1 Company Overview

12.1.2 Product Overview

12.1.3 Financials

12.1.4 SWOT Analysis

12.2 GE Healthcare

12.2.1 Company Overview

12.2.2 Product Overview

12.2.3 Financial Overview

12.2.4 Key Developments

12.2.5 SWOT Analysis

12.3 Siemens Healthcare

12.3.1 Company Overview

12.3.2 Product Overview

12.3.3 Financial Overview

12.3.4 Key Development

12.3.5 SWOT Analysis

12.4 Philips Healthcare

12.4.1 Company Overview

12.4.2 Product/Business Segment Overview

12.4.3 Financial Overview

12.4.4 Key Development

12.4.5 SWOT Analysis

12.5 Shimadzu Corporation

12.5.1 Company Overview

12.5.2 Product Overview

12.5.3 Financial Overview

12.5.4 Key Developments

12.6 Toshiba Medical Systems Corporation

12.6.1 Company Overview

12.6.2 Product Overview

12.6.3 Financial Overview

12.6.4 Key Developments

12.7 Carestream Health

12.7.1 Overview

12.7.2 Product Overview

12.7.3 Financials

12.7.4 Key Developments

12.7.5 SWOT Analysis

12.8 Others

13. MRFR Conclusion

13.1 Key Findings

13.1.1 From CEO's View Point

13.1.2 Unmet Needs Of The Market

13.2 Key Companies To Watch

13.3 Prediction Of Pharmaceutical Industry

14 Appendix

LIST OF TABLES

Table 1 Head Trauma Industry Synopsis, 2020-2027

Table 2 Global Head Trauma Market Estimates And Forecast, 2020-2027, (USD Million)

Table 3 Global Head Trauma Market By Region, 2020-2027, (USD Million)

Table 4 Global Head Trauma Market By Types, 2020-2027, (USD Million)

Table 5 Global Head Trauma Market By Diagnosis, 2020-2027, (USD Million)

Table 6 Global Head Trauma Market By Treatment, 2020-2027, (USD Million)

Table 7 Global Head Trauma Market By End Users, 2020-2027, (USD Million)

Table 8 North America Head Trauma Market By Types, 2020-2027, (USD Million)

Table 9 North America Head Trauma Market By Diagnosis, 2020-2027, (USD Million)

Table 10 North America Head Trauma Market By Treatment, 2020-2027, (USD Million)

Table 11 North America Head Trauma Market By End Users, 2020-2027, (USD Million)

Table 12 US Head Trauma Market By Types, 2020-2027, (USD Million)

Table 13 US Head Trauma Market By Diagnosis, 2020-2027, (USD Million)

Table 14 US Head Trauma Market By Treatment, 2020-2027, (USD Million)

Table 15 US Head Trauma Market By End Users, 2020-2027, (USD Million)

Table 16 Canada Head Trauma Market By Types, 2020-2027, (USD Million)

Table 17 Canada Head Trauma Market By Diagnosis, 2020-2027, (USD Million)

Table 18 Canada Head Trauma Market By Treatment, 2020-2027, (USD Million)

Table 19 Canada Head Trauma Market By End Users, 2020-2027, (USD Million)

Table 20 South America Head Trauma Market By Types, 2020-2027, (USD Million)

Table 21 South America Head Trauma Market By Diagnosis, 2020-2027, (USD Million)

Table 22 South America Head Trauma Market By Treatment, 2020-2027, (USD Million)

Table 23 South America Head Trauma Market By End Users, 2020-2027, (USD Million)

Table 24 Europe Head Trauma Market By Types, 2020-2027, (USD Million)

Table 25 Europe Head Trauma Market By Diagnosis, 2020-2027, (USD Million)

Table 26 Europe Head Trauma Market By Treatment, 2020-2027, (USD Million)

Table 27 Europe Head Trauma Market By End Users, 2020-2027, (USD Million)

Table 28 Western Europe Head Trauma Market By Types, 2020-2027, (USD Million)

Table 29 Western Europe Head Trauma Market By Diagnosis, 2020-2027, (USD Million)

Table 30 Western Europe Head Trauma Market By Treatment, 2020-2027, (USD Million)

Table 31 Western Europe Head Trauma Market By End Users, 2020-2027, (USD Million)

Table 32 Eastern Europe Head Trauma Market By Types, 2020-2027, (USD Million)

Table 33 Eastern Europe Head Trauma Market By Diagnosis, 2020-2027, (USD Million)

Table 34 Eastern Europe Head Trauma Market By Treatment, 2020-2027, (USD Million)

Table 35 Eastern Europe Head Trauma Market By End Users, 2020-2027, (USD Million)

Table 36 Asia Pacific Head Trauma Market By Types, 2020-2027, (USD Million)

Table 37 Asia Pacific Head Trauma Market By Diagnosis, 2020-2027, (USD Million)

Table 38 Asia Pacific Head Trauma Market By Treatment, 2020-2027, (USD Million)

Table 39 Asia Pacific Head Trauma Market By End Users, 2020-2027, (USD Million)

Table 40 Middle East & Africa Head Trauma Market By Types, 2020-2027, (USD Million)

Table 41 Middle East & Africa Head Trauma Market By Diagnosis, 2020-2027, (USD Million)

Table 42 Middle East & Africa Head Trauma Market By Treatment, 2020-2027, (USD Million)

Table 43 Middle East & Africa Head Trauma Market By End Users, 2020-2027, (USD Million)

LIST OF FIGURES

Figure 1 Research Process

Figure 2 Segmentation For Global Head Trauma Market

Figure 3 Segmentation Market Dynamics For Head Trauma Market

Figure 4 Global Head Trauma Market Share, By Diagnosis 2020

Figure 5 Global Head Trauma Market Share, By Treatment 2020

Figure 6 Global Head Trauma Market Share, By End Users, 2020

Figure 7 Global Head Trauma Market Share, By Region, 2020

Figure 8 North America Head Trauma Market Share, By Country, 2020

Figure 9 Europe Head Trauma Market Share, By Country, 2020

Figure 10 Asia Pacific Head Trauma Market Share, By Country, 2020

Figure 11 Middle East & Africa Head Trauma Market Share, By Country, 2020

Figure 12 Global Head Trauma Market: Company Share Analysis, 2020 (%)

Figure 13 Fujifilm Holdings: Key Financials

Figure 14 Fujifilm Holdings: Segmental Revenue

Figure 15 Fujifilm Holdings: Geographical Revenue

Figure 16 GE Healthcare: Key Financials

Figure 17 GE Healthcare: Segmental Revenue

Figure 18 GE Healthcare: Geographical Revenue

Figure 19 Siemens Healthcare: Key Financials

Figure 20 Siemens Healthcare: Segmental Revenue

Figure 21 Siemens Healthcare: Geographical Revenue

Figure 22 Philips Healthcare: Key Financials

Figure 23 Philips Healthcare: Segmental Revenue

Figure 24 Philips Healthcare: Geographical Revenue

Figure 25 Shimadzu Corporation.: Key Financials

Figure 26 Shimadzu Corporation: Segmental Revenue

Figure 27 Shimadzu Corporation: Geographical Revenue

Figure 28 Toshiba Medical Systems Corporation: Key Financials

Figure 29 Toshiba Medical Systems Corporation: Segmental Revenue

Figure 30 Toshiba Medical Systems Corporation: Geographical Revenue

Figure 31 Carestream Health.: Key Financials

Figure 32 Carestream Health: Segmental Revenue

Figure 33 Carestream Health: Geographical Revenue