Global Diabetes Pen Market Information: By Product (Insulin Pens And Insulin Pen Needle), By Usage (Reusable Pens And Disposable Pens), And By Distribution Channels (Hospital Pharmacy, Retail Pharmacy, Online Sales, And Diabetes Clinics) - Forecast Till 2023
Intended Audience



Diabetes Pen Suppliers




Diabetes Pen manufacturers




Research and Development (R&D) Companies




Medical Research Laboratories




Academic Medical Institutes and Universities



Figure 1: Global Diabetes Pen Market by Region, 2016 (%)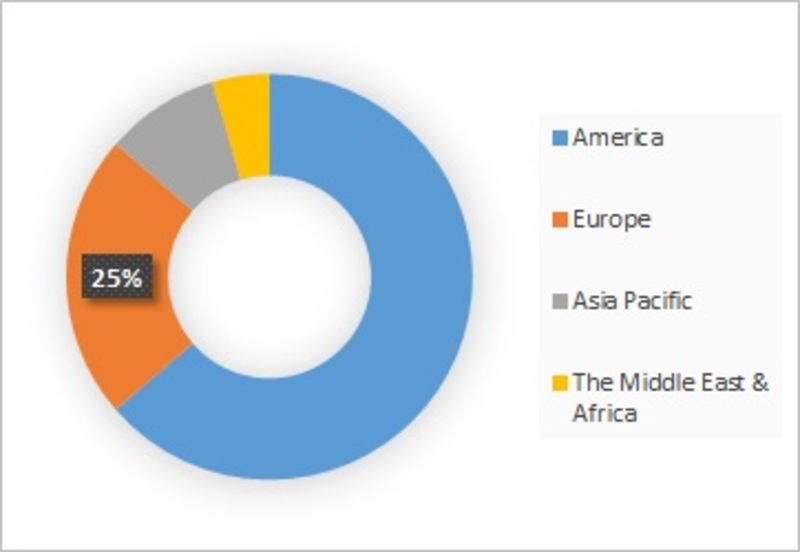 Figure 2: Market Synopsis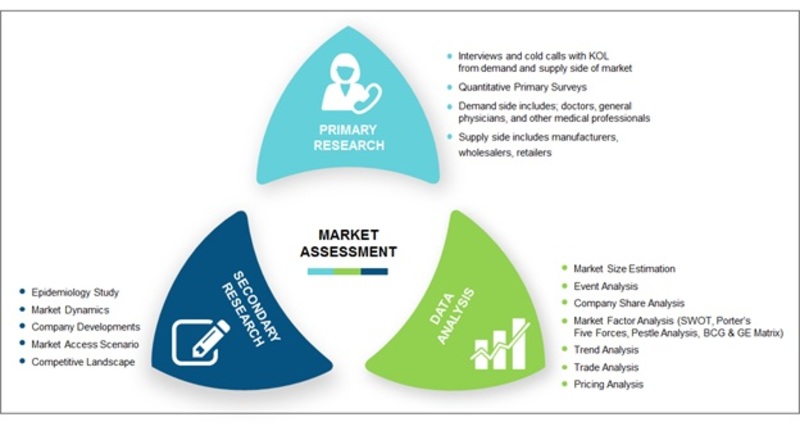 Market Scenario
Insulin is a hormone produced by the pancreas. A diabetes pen is used to inject insulin for the treatment of diabetes. It is composed of an insulin cartridge (integrated or bought separately) and a dial to measure the dose, and is used with disposable pen needles to deliver the dose. Diabetes is a major chronic disease across the globe. Changing lifestyle, high intake of carbohydrates and sugar, and obesity are major factors elevating the prevalence of the disease. Increasing prevalence of diabetes and obesity and growing demand for diabetes pen drive the market for diabetes pen.
The global diabetes pen market is expected to grow at a CAGR of approximately 8.45% during the forecast period 2017-2023.

Segments
The global diabetes pen market is segmented on the basis of product, which includes insulin pens and insulin pen needles. On the basis of usage, the market is segmented into reusable pens and disposable pens. On the basis of distribution channel, the market is segmented into hospital pharmacy, retail pharmacy, online sales, and diabetes clinics.

Regional Analysis of Diabetes Pen Market
The global diabetes pen market consists of four regions: Americas, Europe, Asia Pacific and The Middle East & Africa. North America is the largest market for diabetes pen due to large diabetic population and better awareness and reimbursement policy for diabetes management. Additionally, continuous technological advancements in diabetes pen and increasing research and development practices drive this market in North America.
Europe is the second-largest market for diabetes pen which is expected to grow at a CAGR of 1.05% from 2017 to 2023. Extensive use of diabetes pen is been found is UK is compared to other European nations. According to the World Health Organization, nearly 60 million people with diabetes in the European Region and the prevalence is higher among people aging 25 years and above.
Asia Pacific is expected to be the fastest growing market for diabetes pen over the review period. Evolving healthcare infrastructure, improving awareness, large patient pool, and growing healthcare expenditure drive the Asia Pacific diabetes pen market. Furthermore, new product launch and favorable regulations speed up the growth of this market in Asia Pacific. India, Japan and China is expected to be the emerging and fastest growing market. India is known as the hub of diabetes across the world. India is experiencing growing demand for diabetes pens due to rising geriatric population with diabetes and irregular changes in sugar levels. Majority of people face the problem of obesity and other lifestyle diseases, which act as risk factors for diabete, which boost the demand for diabetes pen.
In Middle East & Africa will witness steady growth due to growing awareness regarding lifestyle diseases and preventive measures to tackle elevated sugar levels Africa.

Key Players for Diabetes Pen Market
Some of the key players in this market: AstraZeneca (U.K), Teruma Medical Corporation (Japan), Greinier Bio One International GmBH (U.S.), F. Hoffman La Roche AG (Switzerland), Becton, Dickinson and Company (U.S.), Bayer Cropscience Ltd. (Germany), and HTL STREFA SA (Poland)
BRIEF TOC

1. Report Prologue

2. Introduction

2.1 Definition

2.2 Scope of the Study

2.2.1 Research Objective

2.2.2 Assumptions

2.2.3 Limitations

2.3 Market Structure

2.4. Market Segmentation

3. Research Methodology

3.1 Research Process

3.2 Primary Research

3.3 Secondary Research

3.4 Market Size Estimation

3.5 Forecast Model

4. Market Dynamics

4.1 Drivers

4.2 Restraints

4.3 Opportunities

4.4 Mega Trends

4.5 Macroeconomic Indicators

5. Market Factor Analysis

5.1 Value Chain Analysis

5.2 Porters Five Forces

5.3 demand & supply: gap analysis

5.4 Pricing Analysis

5.5 Investment Opportunity Analysis

5.6 Merger and Acquisition Landscape

5.7 UP-Coming trends in Diabetes Pen market

5.7.1 Market trends

5.7.2 Technological trends

6. Europe Diabetes Pen Market by Product

6.1 Introduction

6.2 Insulin Pens

6.3 Insulin Pen Needle

7. Europe Diabetes Pen Market by Usage

7.1 Introduction

7.2 Reusable Pens

7.3 Disposable Pens

8. Europe Diabetes Pen Market by Distribution Channel

8.1 Introduction

8.2 Hospital Pharmacy

8.3 Retail Pharmacy

8.4 Online Sales

8.5 Diabetes Clinics

9. Europe Diabetes Pen Market by Region

9.1 Introduction

9.2 Americas

9.2.1 North America

9.2.1.1 US

9.2.1.2 Canada

9.2.2 South America

9.3 Europe

9.3.1 Western Europe

9.3.1.1 Germany

9.3.1.2 UK

9.3.1.3 France

9.3.1.4 Italy

9.3.1.5 Spain

9.3.1.6 Rest of Western Europe

9.3.2 Eastern Europe

9.4 Asia Pacific

9.4.1 Japan

9.4.2 China

9.4.3 India

9.4.4 Republic of Korea

9.4.5 Australia

9.4.6 Rest of Asia Pacific

9.5 Middle East & Africa

9.5.1 United Arab Emirates

9.5.2 Saudi Arabia

9.5.3 Oman

9.5.4 Qatar

9.5.5 Kuwait

9.5.6 Rest of Middle East & Africa

10 Competitive Landscape

11 Company Profile

11.1 Teruma Medical Corporation

11.1.1 Overview

11.1.2 Product/Business Segment Overview

11.1.3 Financial Updates

11.1.4 Key Developments

11.2 Greinier Bio One International GmBH

11.2.1 Overview

11.2.2 Product/Business Segment Overview

11.2.3 Financial Updates

11.2.4 Key Developments

11.3 F. Hoffman La Roche AG

11.3.1 Overview

11.3.2 Product/Business Segment Overview

11.3.3 Financial Updates

11.3.4 Key Developments

11.4 Becton, Dickinson and Company

11.4.1 Overview

11.4.2 Product/Business Segment Overview

11.4.3 Financial Updates

11.4.4 Key Developments

11.5 Bayer Cropscience Ltd.

11.5.1 Overview

11.5.2 Product/Business Segment Overview

11.5.3 Financial Updates

11.5.4 Key Developments

11.6 HTL STREFA SA

11.6.1 Overview

11.6.2 Product/Business Segment Overview

11.6.3 Financial Updates

11.6.4 Key Developments

11.7 Astrazeneca

11.7.1 Overview

11.7.2 Product/Business Segment Overview

11.7.3 Financial Updates

11.7.4 Key Developments

11.8 Others

12 Conclusion

12.1 Key Findings

12.1.1 From CEO`s Viewpoint

12.1.2 Unmet Needs of the Market

12.2 Key Companies to Watch

12.3 Prediction of Medical Device Industry

13 Appendix