Global Aesthetics Market Information; by Products (Implants, injectable's and Energy Based Device); by Treatment (Phototherapy Treatments, Chemical Peels, Liposuction, Laser resurfacing) by Application; (Body Shaping / Skin Tightening, Sub-Dermal Skin Treatment, Epidermal Skin/Hair Treatment) - Forecast to 2023

Market Synopsis of Global Aesthetics Market:
Market Scenario:
Aesthetics is the branch of theory concerned with the nature and valuation for craftsmanship or art, excellence, beauty and good taste. Medical aesthetics carries this philosophy to improve cosmetic appearance through the treatment of conditions such as scars, wrinkles, moles, excess fat, unwanted hair, skin discoloration etc. The advent of techniques such as laser removal of tattoos, pigmented and vascular lesions and hair kicked off the field. The next market upheaval occurred by the use of bovine collagen to plump wrinkles and development of BOTOX, from Allergan. Thus product development was and remains the hallmark of global aesthetics market.
The market constraints on the global aesthetics market are complication and side effects during surgery, strict regulatory barriers in developing countries and the high cost of various aesthetics procedures.
The global aesthetics market is expected to reach US$ 18,417.2 million in 2023 from US$ 8,975.5 million in 2016 growing at a stable CAGR of 10.9% during the forecast period 2017-2023.
Research Methodology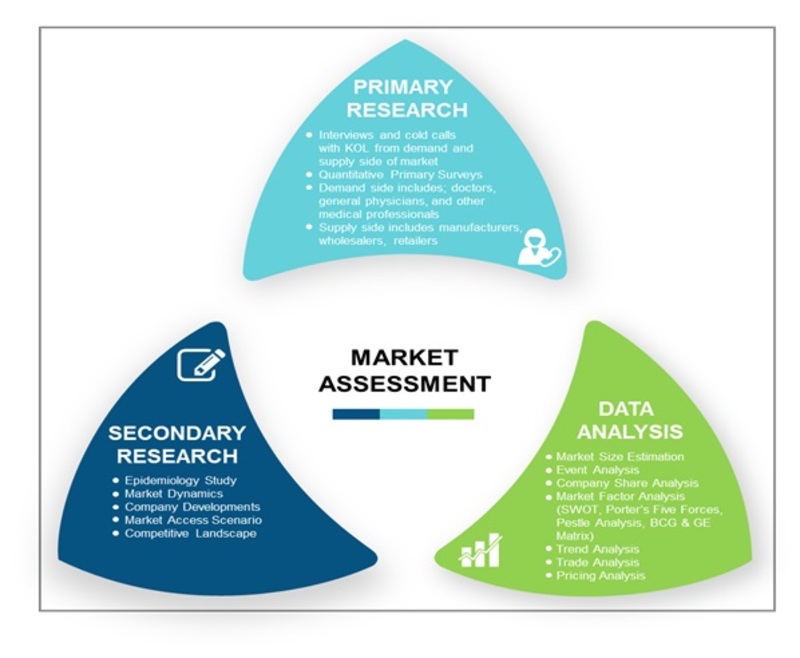 Source: World International Society of Aesthetic Plastic Surgery (ISAPS), Plastic Surgery Centre (PSC), Europe PMC, The Global Aesthetic Guide, Food and Drug Administration (FDA), Directorate of Industries, Expert Interview Market Research Future Analysis, Annual report, White paper, Company Presentation
Segments:
The global aesthetics market is segmented on the basis of products, treatment and application. Based on the products, the market has been segmented as
implants, injectable's and energy based device. On the basis of treatment the market has been segmented as phototherapy, treatments, chemical peels, liposuction, laser resurfacing. Similarly, on the basis of application the market has been classified as body shaping / skin tightening, sub-dermal skin treatment, epidermal skin/hair treatment.

Figure 1 Global aesthetics market by product market share 2016 (%)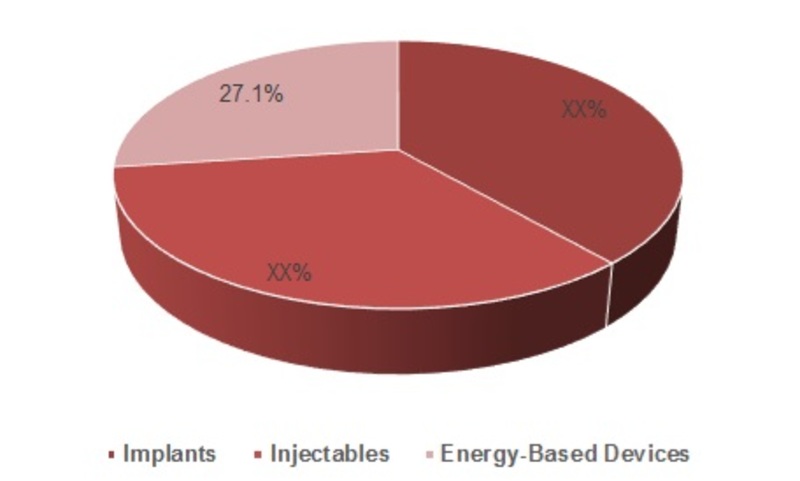 Market players of Global Aesthetics Industry:
Market players of global aesthetics industry are Galderma, Allergan, Merz Pharma, Valeant Pharmaceuticals, Integra Lifesciences, Sanofi, Sinclair etc.

Regional analysis
On the basis of region the market is segmented into North America, Europe, Asia-Pacific and Middle East and Africa. North America commands the largest market share due to well-developed economy and initiatives taken to promote aesthetics in the region. North America market holds a market of US$ 4,686.6 million in 2016. However Asia Pacific region is the fastest growing market which is expected to grow at a CAGR of 11.5% during the forecast period 2017-2023. On the other hand factors such as high cost of aesthetics and low per capita income is restricting the market growth in the Middle East & African region, while Asia-Pacific countries are expected to be the fastest growing region in the near future

Intended Audience



Aesthetics products manufacturers & suppliers




Research and development (R&D) companies




Market research and consulting service providers




Academic institutes and universities



The report for Global aesthetics Market by Market Research Future comprises of extensive primary research along with the detail analysis of qualitative as well as quantitative aspects by various industry experts, key opinion leaders to gain a deeper insight of the market and industry performance. The report gives a clear picture of current market scenario which includes past and estimated future market size with respect to value and volume, technological advancement, macro economical and governing factors in the market. The report provides detail information about and strategies used by top key players in the industry. The report also gives a broad study of the different market segments and regions.