Market scenario:
Sports Medicines are used for the treatment of the sports related injuries. North America commands the highest market for the sports medicines across the globe. North America sports medicine market is driven by increasing prevalence of sports injuries and increasing health awareness amounts the individuals. Increasing adoption of the sports by elderly population and increasing health care expenditure per person is also contributed the growth of market. However lack of skilled professionals and high cost of the sports injury treatment may restrain the growth of market. Sports Therapies, Medicine and Betting Market is expected to grow at a CAGR of 8.6 % during forecasted period.
Study objectives Sports Therapies, Medicine and Betting Market



Detail analysis of Sports Therapies, Medicine and Betting market with region specific growth and competitive analysis on the basis of major players present in the market




Detail analysis of Sports Therapies, Medicine and Betting market and different drivers and restraints affecting the growth of the market




Detailed analysis of the historical and forecasted market Analysis of the market on the basis of factors like- price analysis, supply chain analysis, porters five force analysis etc.




To track and analyze competitive developments such as joint ventures, strategic alliances, mergers and acquisitions, new product developments, and research and developments in the Sports Therapies, Medicine and Betting




Detail analysis on the possible segments and sub segments of the market. and regional analysis of the market




Insights on the major countries/regions in which these major industries is flourishing and to also identify the untapped regions which could be the potential markets in future



Figure 1- Sports Therapies, Medicine and Betting market, by area of application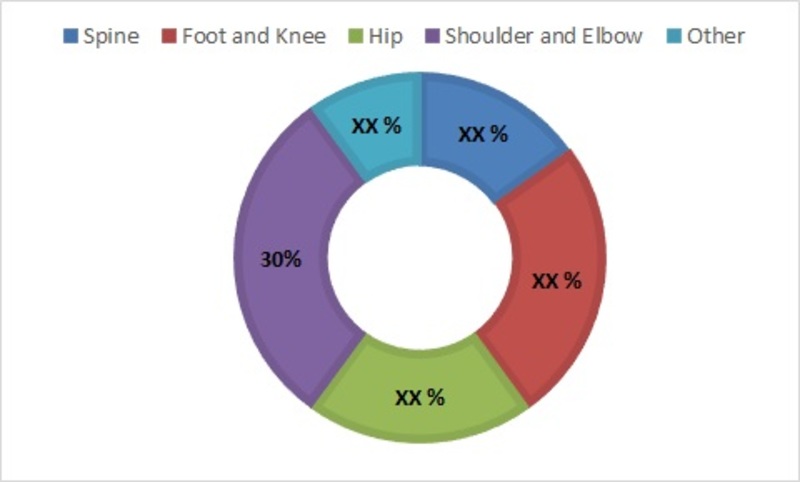 Key Players for Sports Therapies, Medicine and Betting Market
Smith & Nephew plc (UK), DePuy Synthes (US), Medtronics (UK), Zimmer (US), Arthrex, Inc. (US), Stryker Corporation (US), Breg, Inc. (US), CONMED Corporation (US), Tornier N.V. (US), DonJoy, Inc. (US), Mueller Sports, Inc.(US), Ottobock Healthcare GmbH (Germany), DJO Global (US), Cramer, Inc.(US).
Segmentation

Sports Therapies, Medicine and Betting is segmented on the basis of product intohelping fractures heal, surgical devices, arthroscopy devices, orthopaedic braces. Helping fractures heal are further sub segmented into bone graft substitutes, bone morphogenetics proteins, viscosupplementation, PRP, bone marrow concentrate and other. Surgical devices are sub segmented into plates, screws and other. Orthopaedic braces are sub segmented into knee braces, foot braces and supports and other.
On the basis of area of application the market is segmented into spine, foot and knee, hip, shoulder and elbow and other. On the basis of procedures the market is segmented into tendinosis, tendon to bone and cartilage repair. And on the basis of end user they are segmented into hospitals & emergency care, trauma centres, ambulatory care and other.
Regional analysis
Geographically, US commands the highest market for the sports medicine market. US acquires 65 % of the total North Americas sport medicine market. This growth is attributed due to technology advanced healthcare market in the region, increase sports-related injuries, increase in the physically challenging sports and increasing government initiatives. According to research shoulder and elbow is the most common type of sports injury.
Market Assessment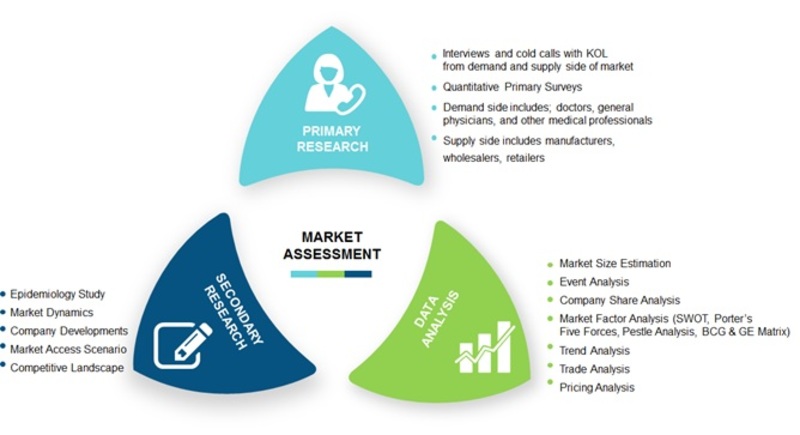 Intended Audience



Sports medicines manufacturers




Sports medicines suppliers



Contract Research Organizations (CROs)



Research and Development (R&D) Companies




Government Research Laboratories




Independent Research Laboratories




Government and Independent Regulatory Authorities




Market Research and Consulting Service Providers




Medical Research Laboratories




Academic Medical Institutes and Universities



The report for Sports Therapies, Medicine and Betting of Market Research Future comprises of extensive primary research along with the detailed analysis of qualitative as well as quantitative aspects by various industry experts, key opinion leaders to gain the deeper insight of the market and industry performance. The report gives the clear picture of current market scenario which includes historical and projected market size in terms of value and volume, technological advancement, macro economical and governing factors in the market. The report provides details information and strategies of the top key players in the industry. The report also gives a broad study of the different markets segments and regions.
TABLE OF CONTENTS
1 INTRODUCTION

1.1 DEFINITION

1.2 SCOPE OF STUDY

1.2.1 RESEARCH OBJECTIVE

1.2.2 ASSUMPTIONS & LIMITATIONS

1.2.2.1 ASSUMPTIONS

1.2.2.2 LIMITATIONS

1.3 MARKET STRUCTURE:

2 RESEARCH METHODOLOGY

2.1 RESEARCH PROCESS:

2.2 PRIMARY RESEARCH

2.3 SECONDARY RESEARCH:

3 MARKET DYNAMICS

3.1 DRIVERS

3.2 RESTRAINTS

3.3 OPPORTUNITIES

3.4 MACROECONOMIC INDICATORS

4 MARKET FACTOR ANALYSIS

4.1 PORTERS FIVE FORCES MODEL

4.2 BARGAINING POWER OF SUPPLIERS

4.3 BARGAINING POWER OF BUYERS

4.4 THREAT OF NEW ENTRANTS

4.5 THREAT OF SUBSTITUTES

4.6 INTENSITY OF RIVALRY

5. NORTH AMERICA SPORTS MEDICINE & THERAPIES MARKET, BY PRODUCT

5.1 HELPING FRACTURES HEAL

5.1.1 BONE GRAFT SUBSTITUTES

5.1.2 BONE MORPHOGENETICS PROTEINS

5.1.3 VISCOSUPPLEMENTATION

5.1.4 PRP

5.1.5 BONE MARROW CONCENTRATE

5.2 SURGICAL DEVICES

5.2.1 PLATES

5.2.2 SCREWS

5.2.3 OTHER

5.3 ARTHROSCOPY DEVICES

5.4 ORTHOPAEDIC BRACES

5.4.1 KNEE BRACES

5.4.2 FOOT BRACES AND SUPPORTS

5.4.3 OTHER

6. NORTH AMERICA SPORTS MEDICINE & THERAPIES MARKET, BY AREA OF APPLICATION

6.1 SPINE

6.2 FOOT AND KNEE

6.3 HIP

6.4 SHOULDER AND ELBOW

6.5 OTHER

7. NORTH AMERICA SPORTS MEDICINE & THERAPIES MARKET, BY PROCEDURES

7.1 TENDINOSIS

7.2 TENDON TO BONE

7.3 CARTILAGE REPAIR

8. NORTH AMERICA SPORTS MEDICINE & THERAPIES MARKET, BY END USERS

8.1 HOSPITALS & EMERGENCY CARE

8.2 TRAUMA CENTRES

8.3 AMBULATORY CARE

8.4 OTHER

9. NORTH AMERICA SPORTS MEDICINE & THERAPIES MARKET, BY REGION

9.1 INTRODUCTION

9.2 NORTH AMERICA

9.2.1 US

9.2.2 CANADA

10 COMPETITIVE LANDSCAPE

10.1 MAJOR STRATEGIES ADOPTED BY MARKET PLAYERS

10.1.1 STRATEGIC PARTNERSHIP

10.1.2 MERGER & ACQUISITION

11 COMPANY PROFILE

11.1 ARTHREX, INC.

11.1.1 OVERVIEW

11.1.2 PRODUCT OVERVIEW

11.1.3 FINANCIALS

11.1.4 KEY DEVELOPMENTS

11.2 DEPUY SYNTHES

11.2.1 OVERVIEW

11.2.2 PRODUCT OVERVIEW

11.2.3 FINANCIALS

11.2.4 KEY DEVELOPMENTS

11.3 STRYKER CORPORATION

11.3.1 OVERVIEW

11.3.2 PRODUCT OVERVIEW

11.3.3 FINANCIALS

11.3.4 STRATEGY

11.3.5 KEY DEVELOPMENT

11.4 MEDTRONICS

11.4.1 OVERVIEW

11.4.2 PRODUCT OVERVIEW

11.4.3 FINANCIALS

11.4.4 KEY DEVELOPMENTS

11.5 SMITH & NEPHEW PLC

11.5.1 OVERVIEW

11.5.2 PRODUCT OVERVIEW

11.5.3 FINANCIALS

11.5.4 KEY DEVELOPMENTS

11.6 OTHERS