Market Scenario:
Refurbished medical devices means devices which are restored to its original working condition by manufacturer or by other experts. These devices are checked and tested by the quality control department. The devices that are commonly refurbished are designed to have long-use periods. Global refurbished medical devices market is driven by an affordable alternative to expensive devices, e-marketing and poor reimbursement policies in many countries. Increasing patient population also contributed in the growth of the market. Whereas huge taxes on imported devices and lack of awareness regarding refurbished medical devices may hamper the growth of the market.
Global refurbished medical devices market is expecting a luxurious growth of 10.8 % during forecasted period.
Study Objectives global refurbished medical devices market



Detail market analysis of global refurbished medical devices market with region and competitive analysis.




Detail analysis of parent market and different drivers and restraints affecting the growth of the market.




Detail Information about the present and forecasted market with its key players that influences the market on global scale.




Analysis of the market of the different factors like- price analysis, supply chain analysis, porters five force analysis etc.




Details about latest trends and technological development in market.




To track and analyze competitive developments such as joint ventures, strategic alliances, mergers and acquisitions, new product developments, and research and developments in the global refurbished medical devices market.




Detail information on the possible segments and sub segments of the market. And regional analysis of the market- North America, Europe, Asia Pacific and Middle East and Africa.




Insights on the major countries/regions in which this industry is blooming and to also identify the regions that are still untapped.



Intended Audience



Refurbished medical devices manufacturing companies




Research and Development (R&D) Companies




Government and Independent Research Laboratories



Contract Research Organizations (CROs)



Medical Research Laboratories




Academic Medical Institutes and Universities



Figure 1- Global refurbished medical devices market share, by region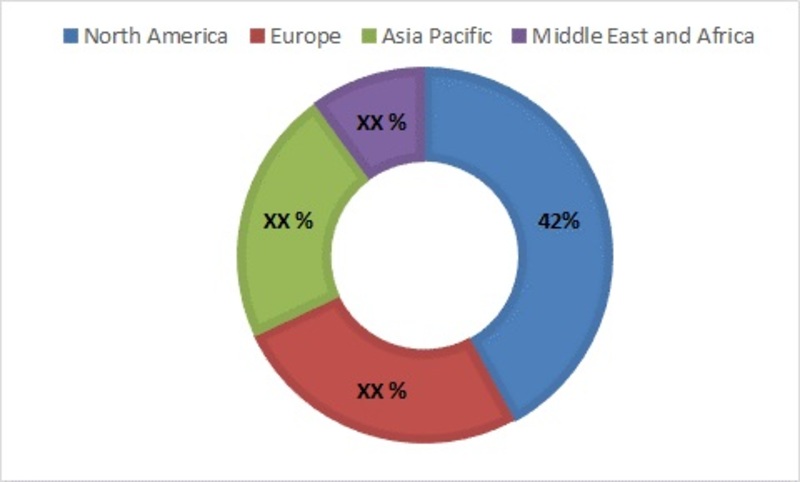 Segmentation
Global refurbished medical devices market is segmented on the basis of diagnostic devices into X-Ray Machines, CT scanners, Ultrasound Systems, MRI machines, ECG systems, patient monitors and other. Patient monitors are sub segmented into portable patient monitoring devices and others. On the basis of therapeutic devices the market is segmented in heart-lung machines, coagulation analysers, infant incubators and warmers, defibrillators, infusion pumps and other.
Regional Analysis
On regional basis, global refurbished medical devices market is dominated by North America. Increasing awareness about refurbished devices and well developed healthcare sector has driven the market of North America. Europe and Asia Pacific share nearly similar type of market. But Asia Pacific refurbished medical devices market has the highest growth rate. Middle East and Africa has the least market for the refurbished medical devices.
Key players for global refurbished medical devices market
GE Healthcare (US), Stryker Corporation (US), Phillips Healthcare (Netherlands), Siemens Healthcare (Germany), Agito Medical (Denmark), DMS Topline (U.S.), Johnson & Johnson (US), First Source, Inc (U.S.), and Soma Technology (U.S.), Toshiba Medical System (Japan), Block Imaging International (US).
Market Assessment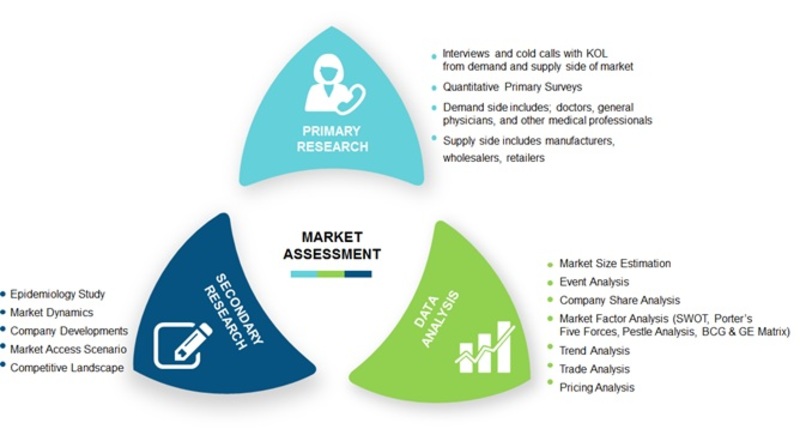 The report for global refurbished medical devices market of Market Research Future comprises of extensive primary research along with the detailed analysis of qualitative as well as quantitative aspects by various industry experts, key opinion leaders to gain the deeper insight of the market and industry performance. The report gives the clear picture of current market scenario which includes historical and projected market size in terms of value and volume, technological advancement, macro economical and governing factors in the market. The report provides details information and strategies of the top key players in the industry. The report also gives a broad study of the different markets segments and regions.
Frequently Asked Questions (FAQ) :
---
TABLE OF CONTENTS

1 INTRODUCTION

1.1 DEFINITION

1.2 SCOPE OF STUDY

1.2.1 RESEARCH OBJECTIVE

1.2.2 ASSUMPTIONS & LIMITATIONS

1.2.2.1 ASSUMPTIONS

1.2.2.2 LIMITATIONS

1.3 MARKET STRUCTURE:

2 RESEARCH METHODOLOGY

2.1 RESEARCH PROCESS:

2.2 PRIMARY RESEARCH

2.3 SECONDARY RESEARCH:

3 MARKET DYNAMICS

3.1 DRIVERS

3.2 RESTRAINTS

3.3 OPPORTUNITIES

3.4 MACROECONOMIC INDICATORS

4 MARKET FACTOR ANALYSIS

4.1 PORTERS FIVE FORCES MODEL

4.2 BARGAINING POWER OF SUPPLIERS

4.3 BARGAINING POWER OF BUYERS

4.4 THREAT OF NEW ENTRANTS

4.5 THREAT OF SUBSTITUTES

4.6 INTENSITY OF RIVALRY

5. GLOBAL REFURBISHED MEDICAL DEVICES MARKET, BY DIAGNOSTIC DEVICES

5.1 X-RAY MACHINES

5.2 CT SCANNERS

5.3 ULTRASOUND SYSTEMS

5.4 MRI MACHINES

5.5 ECG SYSTEMS

5.6 PATIENT MONITORS

5.7 OTHER

6. GLOBAL REFURBISHED MEDICAL DEVICES MARKET, BY THERAPEUTIC DEVICES

6.1 HEART-LUNG MACHINES

6.2 COAGULATION ANALYSERS

6.3 INFANT INCUBATORS AND WARMERS

6.4 DEFIBRILLATORS

6.5 INFUSION PUMPS

6.6 OTHER

7. GLOBAL REFURBISHED MEDICAL DEVICES MARKET, BY REGION

7.1 INTRODUCTION

7.2 NORTH AMERICA

7.2.1 US

7.2.2 CANADA

7.3 EUROPE

7.3.1 WESTERN EUROPE

7.3.1.1 GERMANY

7.3.1.2 FRANCE

7.3.1.3 ITALY

7.3.1.3 SPAIN

7.3.1.5 UK

7.3.1.6 REST OF WESTERN EUROPE

7.3.2 EASTERN EUROPE

7.4 ASIA-PACIFIC

7.4.1 JAPAN

7.4.2 CHINA

7.4.3 INDIA

7.4.4 AUSTRALIA

7.4.5 REPUBLIC OF KOREA

7.4.6 REST OF ASIA-PACIFIC

7.5 MIDDLE EAST & AFRICA

7.5.1 UNITED ARAB EMIRATES

7.5.2 SAUDI ARABIA

7.5.3 OMAN

7.5.4 KUWAIT

7.5.5 QATAR

7.5.6 REST OF MIDDLE EAST & AFRICA

8. COMPETITIVE LANDSCAPE

8.1 MAJOR STRATEGIES ADOPTED BY MARKET PLAYERS

8.1.1 STRATEGIC PARTNERSHIP

8.1.2 MERGER & ACQUISITION

9 COMPANY PROFILE

9.1 GE HEALTHCARE

9.1.1 OVERVIEW

9.1.2 PRODUCT OVERVIEW

9.1.3 FINANCIALS

9.1.4 KEY DEVELOPMENTS

9.2 STRYKER CORPORATION

9.2.1 OVERVIEW

9.2.2 PRODUCT OVERVIEW

9.2.3 FINANCIALS

9.2.4 KEY DEVELOPMENTS

9.3 PHILLIPS HEALTHCARE

9.3.1 OVERVIEW

9.3.2 PRODUCT OVERVIEW

9.3.3 FINANCIALS

9.3.4 STRATEGY

9.3.5 KEY DEVELOPMENT

9.4 SIEMENS HEALTHCARE

9.4.1 OVERVIEW

9.4.2 PRODUCT OVERVIEW

9.4.3 FINANCIALS

9.4.4 KEY DEVELOPMENTS

9.5 AGITO MEDICAL

9.5.1 OVERVIEW

9.5.2 PRODUCT OVERVIEW

9.5.3 FINANCIALS

9.5.4 KEY DEVELOPMENTS

9.6 OTHERS