Market Synopsis of Global LDL Test Market
Market scenario
LDL is also mentioned as bad cholesterol since high levels of LDL results in cholesterol build-up which may lead to heart attack and strokes. LDL is one of the five major types of lipoproteins and other four are chylomicrons, very low-density lipoprotein (VLDL), intermediate-density lipoprotein (IDL), low-density lipoprotein (LDL) and high-density lipoprotein (HDL). The major role of lipoprotein particles is to transport fats such as triglycerides and cholesterol in the blood between the organs of the body.
According to Centres for Disease Control and Prevention, (2015) 71 million American adults have high low-density lipoprotein (LDL), or bad cholesterol level. Only 2 out of every 3 adults with LDL cholesterol has the condition under control.
The market drivers for LDL market are increasing geriatric population, increasing obese and overweight population. The major market restraints for this test are risks associated with this such as excessive bleeding and infection during multiple puncture wounds, low healthcare expenditure in developing regions which may hamper the market growth.
The global LDL test market is projected to grow at a CAGR of ~ 5.5 % during the forecast period 2017-2023.
Research Methodology: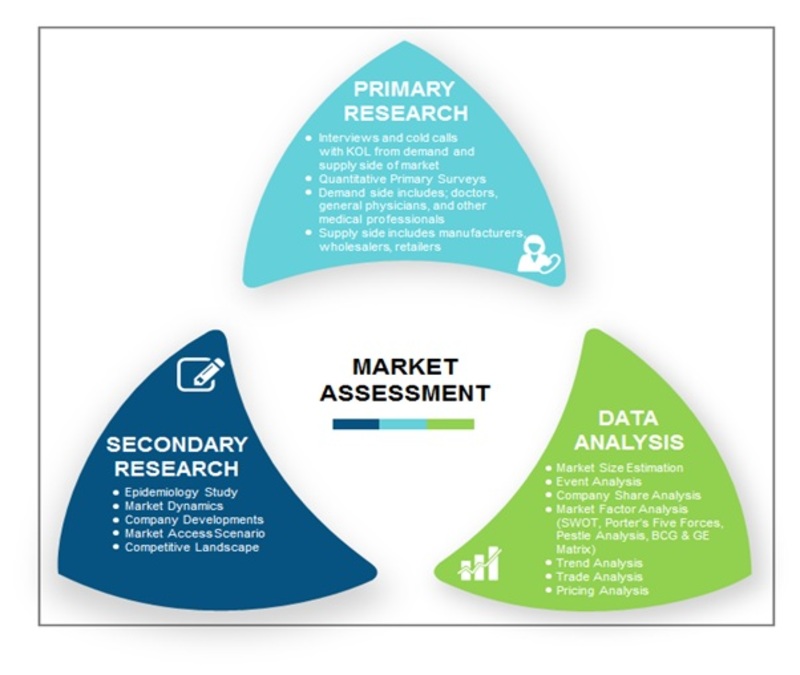 Intended Audience



Global LDL test manufacturers & suppliers




Research and development (R&D) companies




Hospitals and clinics




Academic institutes and universities



Figure 1 Global LDL test Market by Components, 2016 (% market share)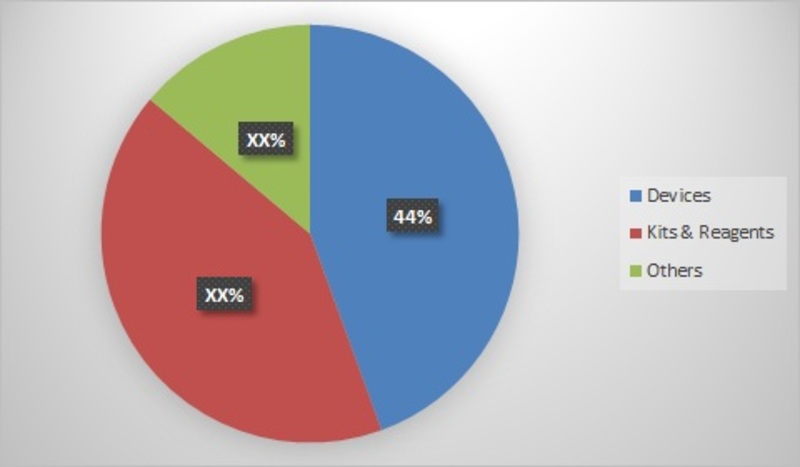 Segments:
The global LDL test market has been segmented on the basis of types, components, applications and end users.
Based on types, the market has been segmented into LDL-C, LDL-P, LDL-B and others.
Based on components, the market has been segmented into devices, kits & reagents and others. Devices is further sub-segmented into syringes & needles, spectrophotometers and others. And kits & reagents is further sub-segmented into toxicity assays kit, blood chemistry assays kit, cytotoxicity assays kit.
Based on application, the market has been segmented as atherosclerosis, obesity, dyslipidemia, diabetes, angina, stroke, carotid artery disease, peripheral arterial disease, others.
Based on the end users, the market has been segmented as hospitals and clinics, pharmaceutical and biotechnological companies and others.

Regional analysis:
The Americas account for a significant market share owing to the presence of huge number of people suffering from obesity and overweight. According to the Centers for Disease Control and Prevention (2014), 73.5 million adults in the US have diagnosed with high cholesterol level. Additionally, increasing awareness among the people regarding different monitoring procedures and well developed technology has also contributed in the growth of the market.
Europe is the second largest market in the world due to high income and encouragement by government in research and development.
Asia Pacific region is expected to grow rapidly and China and India are likely to lead this market due to fast growing healthcare sector during the forecast period.
Gulf nations such as Saudi Arabia and the UAE are estimated to drive the Middle East & African market. The African region is expected to witness a moderate growth owing to poor economic and political conditions and poor healthcare development.

Key Players in the Global LDL test Market
Some of key players profiled in the report are Quest Diagnostics Incorporated, Sekisui Diagnostics, Express Biotech International, Randox Laboratories Ltd, Reckon Diagnostics, DiaSys Diagnostics India Private Limited, F. Hoffmann-La Roche Ltd and others..

The report for Global LDL test market by Market Research Future comprises of extensive primary research along with the detailed analysis of qualitative as well as quantitative aspects by various industry experts, key opinion leaders to gain a deeper insight of the market and industry performance. The report gives a clear picture of the current market scenario which includes past and estimated future market size with respect to value and volume, technological advancement, macro economical and governing factors in the market. The report provides detail information about and strategies used by top key players in the industry. The report also gives a broad study of the different market segments and regions.
Frequently Asked Questions (FAQ) :
---
Table of contents
1. Introduction

1.1 Definition

1.2 Scope of Study

1.2.1 Research Objective

1.2.2 Assumptions & Limitations

1.2.2.1 Assumptions

1.2.2.2 Limitations

1.3 Market Structure
2. Research Methodology

2.1 Research Process

2.2 Primary Research

2.3 Secondary Research
3. Market Dynamics

3.1 Drivers

3.2 Restraints

3.3 Opportunities

3.4 Macroeconomic Indicators
4. Market Factor Analysis

4.1 Porters Five Forces Model

4.2 Bargaining Power of Suppliers

4.3 Bargaining Power of Buyers

4.4 Threat of New Entrants

4.5 Threat of Substitutes

4.6 Intensity of Rivalry
5. Global LDL Test Market, By Types

5.1 Introduction

5.2 LDL-C

5.3 LDL-P

5.4 LDL-B

5.5 Others
6. Global LDL Test Market, By Components

6.1 Introduction

6.2 Devices

6.2.1 Syringes & needles

6.2.2 Spectrophotometers

6.2.3 Others

6.3 Kits & Reagents

6.3.1 Toxicity Assays kit

6.3.2 Blood Chemistry Assays kit

6.3.3 Cytotoxicity Assays kit

6.4 Others
7. Global LDL Test Market, By Application

7.1 Introduction

7.2 Atherosclerosis

7.3 Obesity

7.4 Dyslipidemia

7.5 Diabetes

7.7 Angina

7.8 Stroke

7.9 Carotid Artery Disease

7.10 Peripheral Arterial Disease

7.11 Others
8. Global LDL Test Market, By End Users

8.1 Introduction

8.2 Hospitals & Clinics

8.3 Pharmaceutical and Biotechnological Companies

8.4 Others
9. Global LDL Test Market, by Region

9.1 North America

9.1.1 Introduction

9.2 Europe

9.2.1 Introduction

9.3 Asia Pacific

9.3.1 Introduction

9.4 Middle East & Africa

9.4.1 Introduction
10. Competitive landscape

10.1 Major Strategies Adopted by Market Players

10.1.1 Strategic Partnership

10.1.2 Merger & Acquisition
11. Company profile

11.1 Quest Diagnostics

11.1.1 Overview

11.1.2 Product Overview

11.1.3 Financials

11.1.4 Key Developments

11.2 Sekisui Diagnostics

11.2.1 Overview

11.2.2 Product Overview

11.2.3 Financials

11.2.4 Key Developments

11.3 XpressBio

11.3.1 Overview

11.3.2 Product Overview

11.3.3 Financials

11.3.4 Key Development

11.4 Randox Laboratories Ltd.

11.4.1 Overview

11.4.2 Product Overview

11.4.3 Financials

11.4.3 Key Development

11.5 Reckon Diagnostics

11.5.1 Overview

11.5.2 Product Overview

11.5.3 Financials

11.5.3 Key Development

11.6 DiaSys Diagnostics India Private Limited

11.6.1 Overview

11.6.2 Product Overview

11.6.3 Financials

11.6.3 Key Development

11.7 F. Hoffmann-La Roche Ltd.

11.7.1 Overview

11.7.2 Product Overview

11.7.3 Financials

11.7.3 Key Development

11.8 Medtronic

11.8.1 Overview

11.8.2 Product Overview

11.8.3 Financials

11.8.3 Key Development

11.9 Others
12. Conclusion

12.1 Key Findings

12.1.1 From CEO's Viewpoint

12.1.2 Unmet Needs of The Market

12.2 Key Companies to Watch

12.3 Prediction of LDL test Manufacturing Companies
13. Appendix