Market Scenario
L-Histidine is an essential amino acid and is one of the 23 proteinogenic amino acids. It is engaged in the formation of proteins and impacts several of the metabolic reactions in the body. This amino acid is produced in very less amount in our body. The fulfillment of this amino acid is usually done by the food suppliant or by regular diet. As it is produced in very less amount in our body and have so many benefits that is why it said to be an essential amino acid. The deficiency can lead to growth problems and other conditions. It is an essential element for recovering from illness and during growth it is much required. Thus for the infants the histidine is supplemented by the breast milk, special supplements, or by milk formula. The functions of histidine involves in the synthesis of hemoglobin, tissue repair and strengthening of immune system. It is more effective to have L-histidine on an empty stomach. But the unbalanced diet and the stressful life can lead to deficiency of L-histidine and can lead to growth disruptions or rheumatoid arthritis in adults. The L-histidine is exclusively produced exclusively in small plants and is passed through food chain.
The market for L-Histidine will grow at a rate of 6% CAGR during the forecasted period 2017-2023. The number of people with histidine deficiency are growing as well the proper nutrition is not available for everyone. The market has much opportunity to grow in coming future.
Study objectives:



To deliver detail study of the market structure along with projected future growth forecast for the next 7years about various segments and sub-segments of the global L-Histidine market.




To deliver understandings about factors affecting the market growth.




To study the global L-Histidine market based on various factors - price analysis, supply chain analysis, porters five force analysis etc.




To deliver past and evaluated future revenue of the market's segments and sub-segments with respect to four main geographies and their countries - Americas, Europe, Asia-Pacific along with Middle East & Africa.




To deliver country level analysis of the market with respect to the current market size and future growth prospect.




To deliver country level analysis of the market's segments which includes product type and by applications.




To deliver synopsis of key players and their strategic profiling in the market, systematically examining their core competencies and drawing a competitive landscape of the market.




To track and analyze developments which are competitive in nature such as joint ventures, strategic alliances, mergers and acquisitions, new product developments along with research and developments currently taking place in the global L-Histidine market.



Intended Audience



Pharmaceutical Companies




Biopharmaceutical Companies




Food Industry




R & D laboratories




Medical & Research Institutes




Market Synopsis for Global L-Histidine Market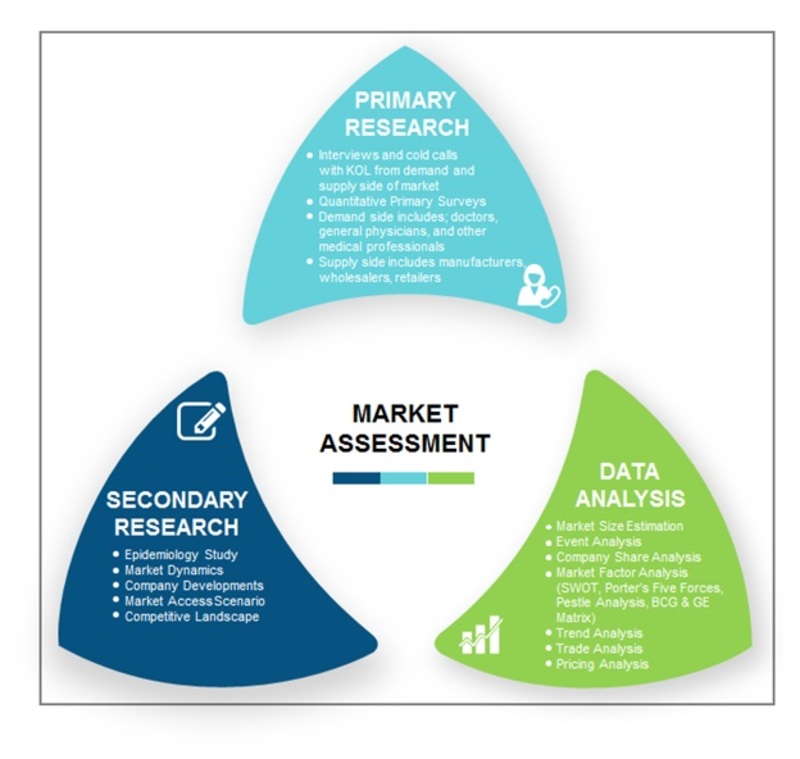 Sources: aminoacidstudies.org, world economic forum
Key players of Global L-Histidine Market:
Some of the global and local players are engaged in the L-Histidine those are, Angene Chemicals (UK), Douglas Laboratories(US), Zealing Chemical Co. Ltd (Thailand), MolPort, ABI Chemical, Acron Pharma Tech, Shine Star Biological Engineering, Changzhou Highassay Chemical Co. Ltd, Ajinomoto (Japan), Kyowa Hakko Bio, Huaheng Biological, Twinlabs(US), MyProtein(UK) and others.
Segments:

The segmentation is done on the basis of the product type and by applications. The product type includes tablets, capsules, fluids and others. On the basis of application the industries using histidine are pharmaceutical industry, food industry and medical industries.

FIGURE: GLOBAL L-HISTIDINE MARKET SHARE BY REGION, 2016 (%)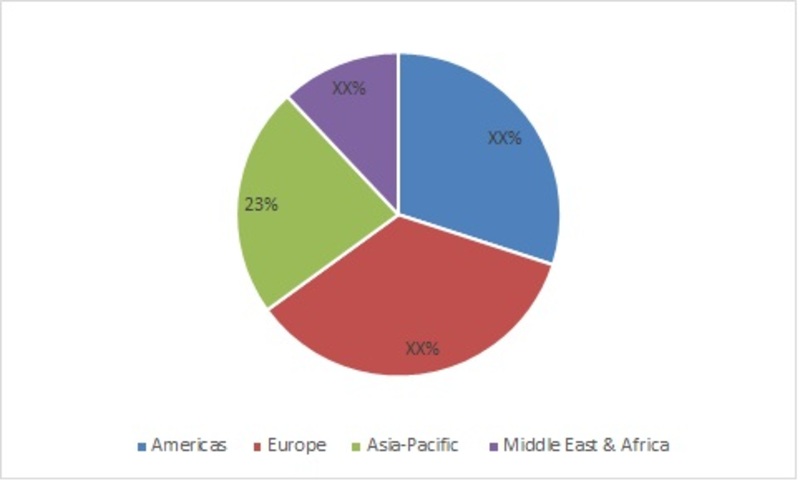 Regional analysis:
Globally the improper nutrition is not consumed by the people. The number of malnutrition patients are increasing mostly in the developing countries and also the number in the developed countries are growing. On the basis of region the global L-histidine market is segmented into four main geographic regions Americas, Europe, Asia Pacific and Middle East & Africa. Further this region are segmented on the basis of the countries like North America and South America. In Europe countries like Germany, France, Italy, Spain, UK and Rest of Europe. In the Asia-Pacific region countries like Japan, China, India, Republic of Korea and rest of APAC region. While in the Middle East and Africa Saudi Arabia, Qatar, Kuwait Oman, UAE and rest of Middle East & Africa.

The report for Global L-Histidine Market by Market Research Future comprises of extensive primary research along with the detail analysis of qualitative as well as quantitative aspects by various industry experts, key opinion leaders to gain a deeper insight of the market and industry performance. The report gives a clear picture of current market scenario which includes past and estimated future market size with respect to value and volume, technological advancement, macro economical and governing factors in the market. The report provides detail information about and strategies used by top key players in the industry. The report also gives a broad study of the different market segments and regions.
1 INTRODUCTION

1.1 DEFINITION

1.2 SCOPE OF STUDY

1.2.1 RESEARCH OBJECTIVE

1.2.2 ASSUMPTIONS & LIMITATIONS

1.2.2.1 ASSUMPTIONS

1.2.2.2 LIMITATIONS

1.3 MARKET STRUCTURE:

2 RESEARCH METHODOLOGY

2.1 RESEARCH PROCESS:

2.2 PRIMARY RESEARCH

2.3 SECONDARY RESEARCH:

3 MARKET DYNAMICS

3.1 DRIVERS

3.2 RESTRAINTS

3.3 OPPORTUNITIES

3.4 MACROECONOMIC INDICATORS

4 MARKET FACTOR ANALYSIS

4.1 PORTERS FIVE FORCES MODEL

4.2 BARGAINING POWER OF SUPPLIERS

4.3 BARGAINING POWER OF BUYERS

4.4 THREAT OF NEW ENTRANTS

4.5 THREAT OF SUBSTITUTES

4.6 INTENSITY OF RIVALRY

5 GLOBAL L-HISTIDINE MARKET, BY PRODUCT TYPE

5.1 TABLET

5.2 CAPSULE

5.3 FLUIDS

5.4 OTHERS

6. GLOBAL L-HISTIDINE MARKET, BY APPLICATION

6.1 PHARMACEUTICAL INDUSTRY

6.2 BIOTECHNOLOGICAL INDUSTRY

6.3 MEDICAL INDUSTRY

7. GLOBAL L-HISTIDINE MARKET, BY REGION

7.1 INTRODUCTION

7.2 AMERICAS

7.2.1 NORTH AMERICA

7.2.2 SOUTH AMERICA

7.3 EUROPE

7.3.1 GERMANY

7.3.2 FRANCE

7.3.3 ITALY

7.3.4 SPAIN

7.3.5 U.K

7.3.6 REST OF EUROPE

7.4. ASIA-PACIFIC

7.4.1 JAPAN

7.4.2 CHINA

7.4.3 INDIA

7.4.4 REPUBLIC OF KOREA

7.5 MIDDLE EAST & AFRICA

7.5.1 UAE

7.5.2 SAUDI AERBIA

7.5.3 KUWAIT

7.5.4 QATAR

7.5.5 OMAN

7.5.6 REST OF MIDDLE EAST & AFRICA

8. COMPETITIVE LANDSCAPE

8.1 MAJOR STRATEGIES ADOPTED BY MARKET PLAYERS

8.1.1 STRATEGIC PARTNERSHIP

8.1.2 MERGER & ACQUISITION

9 COMPANY PROFILE

9.1 ANGENE CHEMICALS

9.1.1 OVERVIEW

9.1.2 PRODUCT OVERVIEW

9.1.3 FINANCIALS

9.1.4 KEY DEVELOPMENTS

9.2 ABI CHEMICALS

9.2.1 OVERVIEW

9.2.2 PRODUCT OVERVIEW

9.2.3 FINANCIALS

9.2.4 KEY DEVELOPMENTS

9.3 ACRON PHARMA

9.3.1 OVERVIEW

9.3.2 PRODUCT OVERVIEW

9.3.3 FINANCIALS

9.3.4 STRATEGY

9.3.5 KEY DEVELOPMENT

9.4 AJIMOMOTO

9.4.1 OVERVIEW

9.4.2 PRODUCT OVERVIEW

9.4.3 FINANCIALS

9.4.4 KEY DEVELOPMENTS

9.5 CHANGZHOU HIGHASSAY CHEMICAL CO. LTD

9.5.1 OVERVIEW

9.5.2 PRODUCT OVERVIEW

9.5.3 FINANCIALS

9.5.4 KEY DEVELOPMENTS

9.6 HUAHENG BIOLOGGICAL

9.6.1 OVERVIEW

9.6.2 PRODUCT OVERVIEW

9.6.3 FINANCIALS

9.6.4 KEY DEVELOPMENTS

9.7 MY PROTEIN

9.7.1 OVERVIEW

9.7.2 PRODUCT OVERVIEW

9.7.3 FINANCIALS

9.7.4 KEY DEVELOPMENTS

9.8 TWIN LABS

9.8.1 OVERVIEW

9.8.2 PRODUCT OVERVIEW

9.8.3 FINANCIALS

9.8.4 KEY DEVELOPMENTS

9.9 OTHERS