In-Flight Catering Service Market Scenario
The In-Flight Catering Service Market is projected to register a CAGR of 9.33% and reach a value of USD 22290.7 Million by 2027. The global market for in-flight catering services is anticipated to grow owing to the increasing rate for Air Travels worldwide.
Growing at a considerable rate of CAGR, followed by premium and business class aircraft. Full service carriers account almost 80% of the market share and will continue to dominate the inflight catering service market. In the catering types segment, meals account 50- 55% of the market share followed by bakery & confectionary and beverages.
Food safety is a major focus area for companies operating in the global in-flight catering services market. With quality and hygiene becoming a deciding factor for passengers in choosing a flight, catering companies are adopting stringent safety and sanitation measures to maintain quality of food.
Key factors that impacting the market growth positively; are expanding global aircraft fleet, growth in the number of air travels, and emergence of low cost airline companies in developing countries. Burgeoning customer demand for nutritious food options, even while travelling, is driving growth in the market.
Growth Drivers & Restraints of In-Flight Catering Service Market
In-Flight Catering Service Market is driven by the growth in airline passengers over the past few years. Growth dynamics in the global airline catering market are extremely reliant on the growth of the aviation sector. Increased emphasis on quality food services and passenger preferences to pay for premium food are some of the key drivers for the market growth. Also, factors such as rising disposable incomes, increasing airline passengers, advancement of technology in flight food ordering system, rising on-board catering is contributing to the market growth. Additionally, growing customer demand for nutritious food options led by growing awareness over the nutritional value of food, rising health consciousness are some of the additional factors supporting to the market growth.
Key Players of In-Flight Catering Service Market
Market Segmentation of In-Flight Catering Service Market
In-Flight Catering Service Market report is primarily segmented in to 4 dynamics by Aircraft Class (First Class, Business Class, Premium Economy Class, and Economy Class), by Flight Type (Full Service and Low Cost) and by Catering Type (Bakery & Confectionary, Meals, Beverages, and Others), and by Geography(Region) - Forecast To 2027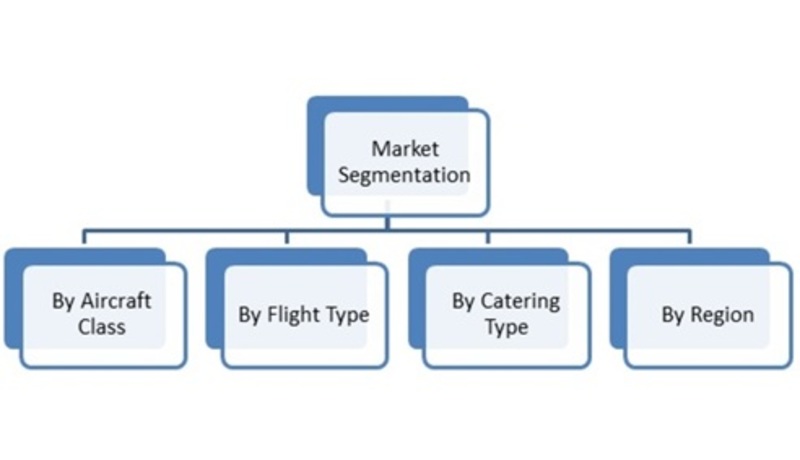 Regional and Country Analysis of In-Flight Catering Service Market
APAC will dominate the market in the forecast period growing at a CAGR of around 6%, followed by Americas and EMEA. Rapid urbanization, resurgence in discretionary spending, increase in international travel and tourism attributed to Rising GDP, and consequently, disposable income and rising standard of living to complement aspirational travelling, are factors poised to drive growth in the Asia Pacific region.
By 2021, China is expected to supersede Japan to become the world's second largest source of business travel after the United States.
The Middle East is also emerging as a hub of international airline activity, with the region registering the highest number of order bookings for new aircraft.
The reports also cover country level analysis:
The market report for In-Flight Catering Service Market of Market Research Future comprises of extensive primary research along with the detailed analysis of qualitative as well as quantitative aspects by various industry experts, key opinion leaders to gain the deeper insight of the market and industry performance. The report gives the clear picture of current market scenario which includes historical and projected market size in terms of value and volume, technological advancement, macro economical and governing factors in the market. The report provides details information and strategies of the top key players in the industry. The report also gives a broad study of the different market segments and regions.