Global Electronic Warfare Market by Category (Electronic Support, Electronic Attack, and Electronic Protection), Platform (Airborne, Naval, Land, Unmanned), and by Region - Forecast To 2021
Study Objectives of Global Electronic Warfare Market



To provide detailed analysis of the market structure along with forecast for the next 5 years of the various segments and sub-segments of the Global Electronic Warfare Market




To provide insights about factors affecting the market growth




To analyse the Global Electronic Warfare Market based on various factors- price analysis, supply chain analysis, porter's five force analysis etc.




To provide historical and forecast revenue of the market segments and sub-segments with respect to four main geographies and their countries- North America, Europe, Asia, and Rest of the World (ROW)




To provide country-level analysis of the market with respect to the current market size and future prospective




To provide country-level analysis of the market for segment by category and platform




To provide strategic profiling of key players in the market, comprehensively analysing their core competencies, and drawing a competitive landscape for the market




To track and analyse competitive developments such as joint ventures, strategic alliances, mergers and acquisitions, new product developments, and research and developments in the Global Electronic Warfare Market



Market Synopsis of Global Electronic Warfare Market
The Global Electronic Warfare Market is expected to grow at a CAGR of around 4.5% during 2016-2021. The key factors driving the growth are transnational disputes & wars, emergence of cognitive EW technology, growth in system reliability & efficiency due to the introduction of TWT (travelling-wave tube)-based solutions, advancements due to integrated EW systems, EW in unmanned aerial vehicles, and demand for counter radio-controlled improvised explosive device electronic warfare (CREW) systems.
Global Electronic Warfare Market ($ billion), 2016-2021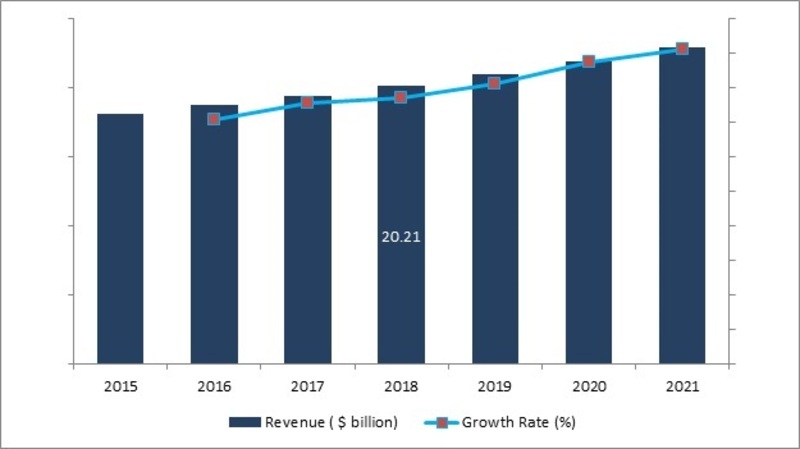 As per the MRFR analysis, defense budget cut, challenges in adoption of new technology, and Issues with emitter classification are the factors restraining the market growth.
OpenRFM architectures and next generation electronic warfare are the ongoing trends which will have positive impact on the market during the forecast period.
Key Players
Some of the key players in the Global Electronic Warfare Market are BAE Systems, General Dynamics, Lockheed Martin, Northrop Grumman, Raytheon, FishEye, Mercury Systems, SAAB, Thales, and Ultra Electronics.
Market Segmentation of Global Electronic Warfare Market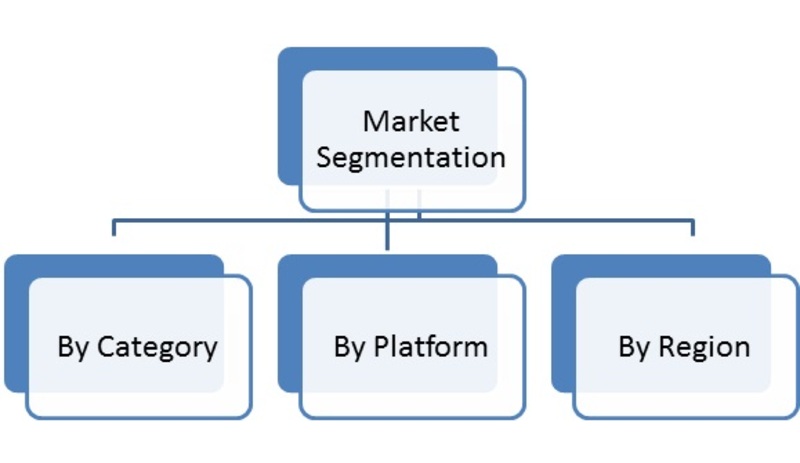 Target Audience



Electronic warfare OEMs




Component Suppliers




Aftermarket suppliers




Research Institute / Education Institute




Potential Investors




Key executive (CEO and COO) and strategy growth manager



Regional and Country Analysis of Global Electronic Warfare Market
As per the MRFR analysis, the Americas region will continue its dominance in the forecast period to reach $XX billion. Whereas, APAC will have significant growth and is expected to grow at a CAGR of around 7% during the forecast period.
Americas (North & Latin)
Europe



Germany




France




Italy




Spain




U.K




Rest of Europe



Asia – Pacific



China




India




Japan




Australia/New Zealand




Rest of Asia-Pacific



Middle East & Africa
The market report for Global Electronic Warfare Market
of Market Research Future comprises of extensive primary research along with the detailed analysis of qualitative as well as quantitative aspects by various industry experts, key opinion leaders to gain the deeper insight of the market and industry performance. The report gives the clear picture of current market scenario which includes historical and projected market size in terms of value and volume, technological advancement, macro economical and governing factors in the market. The report provides detailed information and strategies of the top key players in the industry. The report also gives a broad study of the different market segments and regions.