Global Brain Ischemia Market Research Report, by Diagnosis (MRI, CT, ultrasound, angiography and other), by Treatment (angioplasty, drug treatment and other), by End User (hospital, clinics and other)- Forecast Till 2023
Study Objectives Global Brain Ischemia Market



Detail analysis of

global brain ischemia market

with respect to region specific market growth and competitive analysis on the basis of major players present in the market.




Detail analysis of

market as well as different drivers and restraints affecting the growth of this market.




Detail analysis of market's past and estimated future growth based on various analyses which includes

price analysis, supply chain analysis, Porters Five Force analysis etc.




To track and analyze competitive developments such as joint ventures, strategic alliances, mergers and acquisitions, new product developments along with research and developments in the global

brain ischemia market.




Detail analysis on possible segments and sub segments of the market. Along with this regional analysis of the market which includes North America, Europe, Asia Pacific and Middle East and Africa.




Insights of major countries/regions in which this industry is flourishing including untapped regions which could be the potential market of brain ischemia in future




Intended Audience



Research and development (R&D) companies




Pharmaceutical companies




Government and independent research laboratories




Contract research organizations (CROs)




Medical research laboratories




Academic medical institutes and universities



Figure 1-
Global Brain Ischemia Market Share, by Diagnosis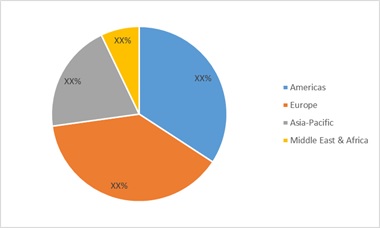 Market Scenario:
Brain ischemia is a condition in which there is an insufficient blood flow to the brain which results in poor oxygen supply to the brain. Brain ischemia is also known as cerebral ischemia or cerebrovascular ischemia. Major driving factor for global brain ischemia market are increasing number of patient suffering from diabetes, obesity hypertension and other related diseases as well as increasing aging population. On other hand high cost of treatment and limited availability of effective drugs may be responsible for restraining the market's growth
The global brain ischemia market is expected to grow at a CAGR of 6.5% during forecasted period 2017-2023.

Segmentation
Global brain ischemia market is segmented on the basis of diagnosis which are segmented into MRI, CT, ultrasound, angiography and other. On the basis of treatment the market is segmented into angioplasty, drug treatment and other. Drug treatment is further sub segmented into anticoagulation therapy, antiplatelet and other. Anticoagulation therapy is further sub segmented as heparin and warfarin and antiplatelet therapy is further sub segmented into aspirin and other. On the basis of end user the market is segmented into hospital, clinics and other.

Regional Analysis
On regional basis, North America has the largest market of brain ischemia. Due to the increasing diabetic and obese population in this region, these have become a major driving factor for this market's growth. Moreover increasing government's support has also lead to the growth of this market. Europe is the second largest market due to increasing aging population and technological advances here. Emerging economies like India and China in Asia-Pacific region has provided to be a fuel for the growth of this market here. Middle East and Africa contributes less to this market's growth.

Key Players for Global Brain Ischemia Market
This market has numerous key players some of them are Bayer AG (Germany), H. Lundbeck A/S (Denmark), Bristol-Myers Squibb Company (US), Boehringer Ingelheim GmbH (Germany), ThromboGenics NV (Belgium), Vernalis Plc (UK), Neurotec Pharma SL (Spain), Johnson and Johnson (US), Covidien Plc (Ireland), Stryker Corporation (US), Abbott Laboratories (US), Penumbra, Inc. (US), Philips Healthcare (Netherland), Hitachi Ltd. (Japan), GE Healthcare (UK) and Siemens Healthcare (US).

Market Assessment

The report of global brain ischemia market by Market Research Future comprises of extensive primary research along with detail analysis of qualitative as well as quantitative aspects by various industry experts and key opinion leaders to gain a deeper insight of the market and industry performance. The report gives a clear picture of current market scenario which includes past and estimated future market size in terms of value and volume, technological advancement, macro economical and governing factors in the market. The report provides detail information about and strategies used by top key players in the industry. The report also gives a broad study of the market's segments and regions.
1 INTRODUCTION

1.1 DEFINITION

1.2 SCOPE OF STUDY

1.2.1 RESEARCH OBJECTIVE

1.2.2 ASSUMPTIONS & LIMITATIONS

1.2.2.1 ASSUMPTIONS

1.2.2.2 LIMITATIONS

1.3 MARKET STRUCTURE:

2 RESEARCH METHODOLOGY

2.1 RESEARCH PROCESS:

2.2 PRIMARY RESEARCH

2.3 SECONDARY RESEARCH:

3 MARKET DYNAMICS

3.1 DRIVERS

3.2 RESTRAINTS

3.3 OPPORTUNITIES

3.4 MACROECONOMIC INDICATORS

4 MARKET FACTOR ANALYSIS

4.1 PORTERS FIVE FORCES MODEL

4.2 BARGAINING POWER OF SUPPLIERS

4.3 BARGAINING POWER OF BUYERS

4.4 THREAT OF NEW ENTRANTS

4.5 THREAT OF SUBSTITUTES

4.6 INTENSITY OF RIVALRY

5. GLOBAL BRAIN ISCHEMIA MARKET, BY DIAGNOSIS

5.1 MRI

5.2 CT

5.3 ULTRASOUND

5.4 ANGIOGRAPHY

5.5 OTHER

6. GLOBAL BRAIN ISCHEMIA MARKET, BY TREATMENT

6.1 ANGIOPLASTY

6.2 DRUG TREATMENT

6.2.1 ANTICOAGULATION THERAPY

6.2.1.1 HEPARIN

6.2.1.2 WARFARIN

6.2.2 ANTIPLATELET

6.2.2.1 ASPIRIN

6.2.2.2 OTHER

6.3 OTHER

7. GLOBAL BRAIN ISCHEMIA MARKET, BY END USER

7.1 HOSPITAL

7.2 CLINICS

7.3 OTHER

8. GLOBAL BRAIN ISCHEMIA MARKET, BY REGION

8.1 INTRODUCTION

8.2 NORTH AMERICA

8.2.1 US

8.2.2 CANADA

8.3 EUROPE

8.3.1 WESTERN EUROPE

8.3.1.1 GERMANY

8.3.1.2 FRANCE

8.3.1.3 ITALY

8.3.1.3 SPAIN

8.3.1.5 UK

8.3.1.6 REST OF WESTERN EUROPE

8.3.2 EASTERN EUROPE

8.4 ASIA

8.4.1 JAPAN

8.4.2 CHINA

8.4.3 INDIA

8.4.4 AUSTRALIA

8.4.5 REPUBLIC OF KOREA

8.5 REST OF ASIA-PACIFIC

8.6 MIDDLE EAST & AFRICA

9. COMPETITIVE LANDSCAPE

9.1 MAJOR STRATEGIES ADOPTED BY MARKET PLAYERS

9.1.1 STRATEGIC PARTNERSHIP

9.1.2 MERGER & ACQUISITION

10 COMPANY PROFILE

10.1 BRISTOL-MYERS SQUIBB COMPANY

10.1.1 OVERVIEW

10.1.2 PRODUCT OVERVIEW

10.1.3 FINANCIALS

10.1.4 KEY DEVELOPMENTS

10.2 BOEHRINGER INGELHEIM GMBH

10.2.1 OVERVIEW

10.2.2 PRODUCT OVERVIEW

10.2.3 FINANCIALS

10.2.4 KEY DEVELOPMENTS

10.3 STRYKER CORPORATION

10.3.1 OVERVIEW

10.3.2 PRODUCT OVERVIEW

10.3.3 FINANCIALS

10.3.4 STRATEGY

10.3.5 KEY DEVELOPMENT

10.4 PENUMBRA, INC.

10.4.1 OVERVIEW

10.4.2 PRODUCT OVERVIEW

10.4.3 FINANCIALS

10.4.4 KEY DEVELOPMENTS

10.5 NEUROTEC PHARMA

10.5.1 OVERVIEW

10.5.2 PRODUCT OVERVIEW

10.5.3 FINANCIALS

10.5.4 KEY DEVELOPMENTS

10.6 OTHERS