Animal Vaccines Market Scenario
Animal vaccines market is expected to grow significantly over the forecast period. It is anticipated that the market held a valuation of USD 6339 million in 2017 and is projected to grow at a CAGR of 5.65% over the forecast period.
Due to rising pet adoption and animal related diseases, market players are actively working to introduce more advance animal vaccines in the market. For instance, in 2015, Boehringer Ingelheim launched two new swine vaccines against Porcine Reproductive and Respiratory Syndrome (PRRS) i.e. Ingelvac PRRSFLEX EU for piglets and ReproCyc PRRS EU for breeding gilts.
Various other factors such as increasing incidence of livestock diseases, technological advancements, increasing adoption of companion animals, and rising government initiatives are also expected to propel the growth of the market.
However, high storage costs for vaccines, and inadequate surveillance and reporting systems can hamper the market growth over the forecast period.
Segmentation
The animal vaccines market is segmented based on type, technology, indications, composition and region.
The global market for animal vaccines, by type is segmented into static porcine vaccines, poultry vaccines, livestock vaccines, companion animal vaccines, aquaculture vaccines, and others. The livestock vaccine is further segmented into bovine vaccines, and small ruminant vaccines. The livestock vaccine is further segmented into canine vaccines, and feline vaccines.
The market, by technology, is segmented into live attenuated vaccines, inactivated vaccines, toxoid vaccines, recombinant vaccines, and others.
Based on indications, the market is segmented into foot & mouth disease, parvovirus, distemper, reproductive & respiratory syndrome, and others.
Based on composition, the market is segmented into mono vaccine, and combination vaccines.
In the current scope of the study, the above-mentioned segments are covered into the four global regions, namely the Americas, Europe, Asia-Pacific and the Middle East & African region.
The animal vaccines market in the Americas has further been segmented into North America and South America, with the North American market divided into the US and Canada.
The European animal vaccines market has been segmented into Western Europe and Eastern Europe. Western Europe has been classified as Germany, France, the UK, Italy, Spain, and the rest of Western Europe. The animal vaccines market in Asia-Pacific has been segmented into Japan, China, India, South Korea, Australia, and the rest of Asia-Pacific. The animal vaccines market in the Middle East & Africa has been segmented into the Middle East and Africa.
Regional Market Summary
Global Animal Vaccines market Share (%), by Region, 2017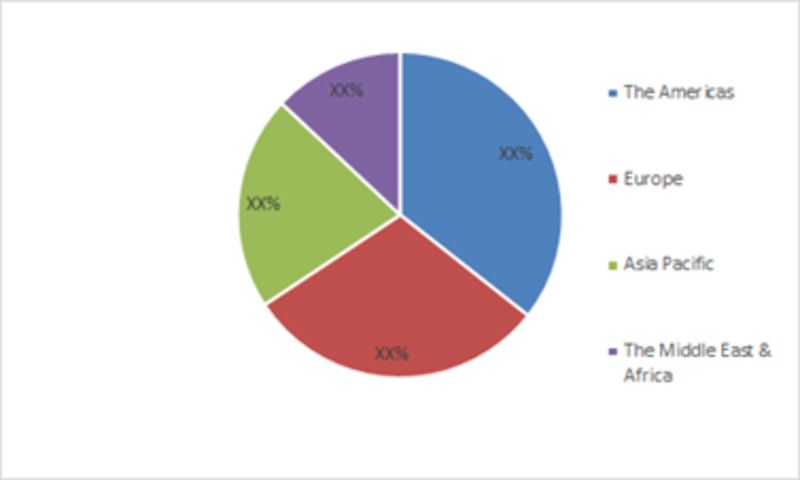 Sources: MRFR Analysis
The Americas dominated the global market for animal vaccines owing to the presence of major market players, rising pet adoption and developed economies like US and Canada within the region. According to the American Society for the Prevention of Cruelty to Animals (ASPCA), nearly 6.5 million companion animals enter US animal shelters nationwide every year.
In 2017, it was estimated that Europe stood second in the animal vaccines market. This can be attributed to the rising research and development investments. For instance, in 2018, Boehringer Ingelheim announced to reinforce its leading position in the veterinary vaccine market with 70 million euro investment in the R&D and biological production activities.
Asia Pacific was projected to be the fastest growing region in 2017. Increasing awareness about animal health drives the regional markets of the Asia Pacific region. In 2016, at the 5th Global Animal Health Conference, HealthforAnimals association called for greater cooperation between national governments to improve market access for veterinary medicines.
On the other hand, the Middle East and Africa held least share in the animal vaccines market due to the low per capita income, especially within the African region. The market growth in this region is expected to be driven by increasing cases of zoonotic diseases. According to a 2015 study published in the PLOS journal, annual incidences of human rabies in the Middle Eastern countries vary from 0.02 to 1.3 per million human populations.
Key players
Some of the key players in the animal vaccines market are Bayer AG, Biogenesis Bago, Boehringer Ingelheim GmbH, China Animal Husbandry, Elanco Animal Health, Hester, Idt Biologika, Indian Immunologicals Limited, Merck Animal Health, MSD Animal Health, Phibro Animal Health, Tianjin Ringpu, Vetoquinol, Zoetis Inc., and others.
Research Methodology
Market Research Future research is conducted by industry experts who offer insights into industry structure, market segmentation, assessment, Competitive Landscape (CL), penetration, as well as on emerging trends. Besides primary interviews (~ 80%) and secondary research (~ 20%), their analysis is based on their years of professional expertise in respective industries. Our analysts also predict where the market will be headed in the next five to ten years, by analysing historical trends and current market positions. Furthermore, the varying trends of segments and categories geographically presented are studied and are estimated based on the primary and secondary research.
Extensive primary research was conducted to gain a deeper insight of the market and the industry performance. In this particular report we have conducted primary surveys (interviews) with key level executives (VPs, CEOs, Marketing Directors, Business Development Managers, and many more) of major players who are active in the market. In addition to analyzing the current and historical trends, our analysts predict where the market is headed, over the next five to ten years.
Secondary research was mainly used to collect and identify information useful for extensive, technical, market-oriented, and commercial study of the Animal Vaccines. It was also used to obtain key information about major players, market classification, and segmentation according to industry trends, geographical markets, and developments related to the market and perspectives. For this study, analysts have gathered information from various credible sources, such as annual reports, SEC filings, journals, white papers, corporate presentations, company web sites, international organization of chemical manufacturers, some paid databases, and many others.
Intended Audience



Pharmaceutical Companies




Government and Private Laboratories




Research and Development (R&D) companies




Medical Research Laboratories




Market Research and Consulting Service Providers




Veterinary Hospitals & Clinics



Market Segmentation and Key Market Players
Animal vaccines market, by Technique
Animal vaccines market, by Technology



Live Attenuated Vaccines




Inactivated Vaccines




Toxoid Vaccines




Recombinant Vaccines




Others



Animal vaccines market, by Indications



Deep Vein Thrombosis Treatment




Foot & Mouth Disease




Parvovirus




Distemper




Reproductive & Respiratory Syndrome




Others



Animal vaccines market, by Composition



Mono Vaccine




Combination Vaccines



Speak to Analyst
Ask for Customization
Frequently Asked Questions (FAQ) :
---