Pune, India, December 7, 2017, MRFR Press Release/- Market Research Future published a half cooked research report on global web content management software market.
Market Highlights:
A web content management software is a program that assists users in the maintenance, control, change and reassembly of the contents present on a web page without a prior knowledge of the programming or any mark-up language. The market is expected to reach nearly 12 billion by 2023 with a CAGR of 15% during the forecast period. The market is driven by many factors such as growing integration of web content management with existing business technologies allowing the non-technical users to understand, write and publish the content through various channels like mobile, web and social media. Another factor that drives the growth of the market is adoption of smartphones and related mobile applications giving rise to complex and undesirable content on web pages.
The small and the medium enterprise segment is expected to grow at the highest CAGR during the forecast period. These companies typically face the challenges of skilled personnel, budget limitations and low economies of scale to provide a cost effective portfolio. These challenges tends the companies to shift their existing business on a cloud based platform, which is dominating the market in terms of deployment. The cloud based platforms are initially costly to implement but later prove to be cost effective in terms of maintenance and subscription.
Browse Full Report Details @ https://www.marketresearchfuture.com/reports/web-content-management-software-market-4932

Key Players:
The competitive landscape of web content management software is categorized into various key players and other emerging companies ranging from tier one to tier five. Some of the key players, Oracle Corporation (U.S.), Open Text Corporation (Canada), Adobe Systems Inc (U.S.), International Business Machine Corporation (U.S.), Dell EMC (U.S.), Hewlett Packard, Inc (U.S.) among others, constantly keep innovating and invest in research & development for a cost-effective portfolio.

Global Web Content Management Software Market, (USD Billion)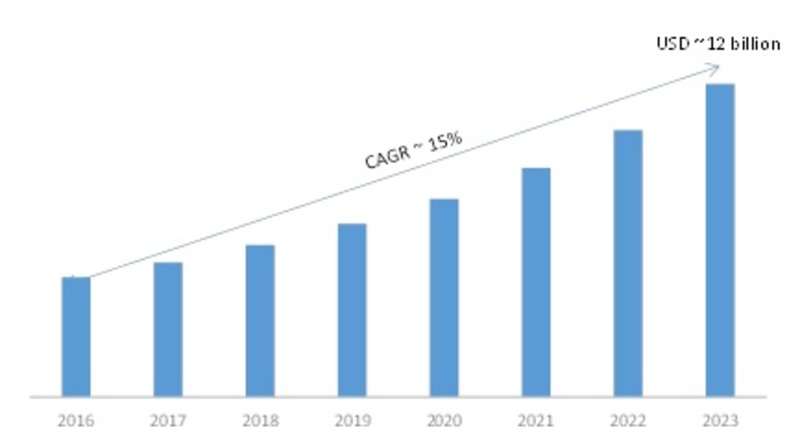 Regional Analysis:
The geographical analysis of the web content management software covers North America, Europe, Asia Pacific and rest of the world. The North America dominates this market with the highest market share and is expected to continue this growth during the forecast period. This growth is mainly due to a great focus on research & development and quicker adoption of the digital technology across various industrial sectors like consumer electronics and retail, hospitality, and media & entertainment. These include techniques such as social media marketing, search engine optimization, e-mail marketing, online advertising, and partnership agreements with other websites. Additionally, countries such as the U.S. and Canada are technologically advanced countries and hold most of the prominent key players in the web content management market, giving this region an advantage of domestication. The web content management market is in its emerging phase, and is likely to grow rapidly during the forecast period.
However, the Asia Pacific is expected to grow at the highest rate during the forecast period. The Asia Pacific region has a huge presence of emerging companies in the field of electronics, software solutions, and software development and organized retail. These companies drive the need of business efficiency and reduction in operational cost. On the other hand, Europe is one of the mature regions in this market, however, new software up-gradation and web technology tend to drive the growth of web content management software in Europe.