Pune, India, January 2019/MRFR Press Release/- Market Research Future has published a half-cooked research report on the Global Remotely Operated Vehicles Market.
Market Highlights
The history of ROVs dates back to 1960s when it was first implemented by US Navy to retrieve sunken data. Various types of ROVs introduced at that time are still popular among various industries such as offshore oil & gas, marine, and defense, among others. ROVs can vary in sizes depending upon the function that it has to perform. For instance, the size of an ROV can vary from small sized one with only one camera fitted on it and used for simple observation. On the other hand, it might be a combination of complex systems incorporating dexterous manipulators, mechanical tools, and video cameras, and other equipment.
Based on depth, the market has been segmented as Less than 5,000 feet, 5,000–10,000 feet, and Above 10,000 feet. The 5,000-10,000 feet ROVs segment is expected to dominate the market during the forecast period due to operators undertaking complicated offshore field development reserves in order to access marginal reserves in deep and ultra-deep water, especially in the deep-water 'Golden Triangle' regions of Latin America and North America.
The global Remotely operated vehicles (ROV) market is expected to grow at ~ 10.50% CAGR during the forecast period.
Browse In-depth Detailed Research Report [Table of Content, List of Figures, List of Tables] of Remotely Operated Vehicle Market Trends
Drivers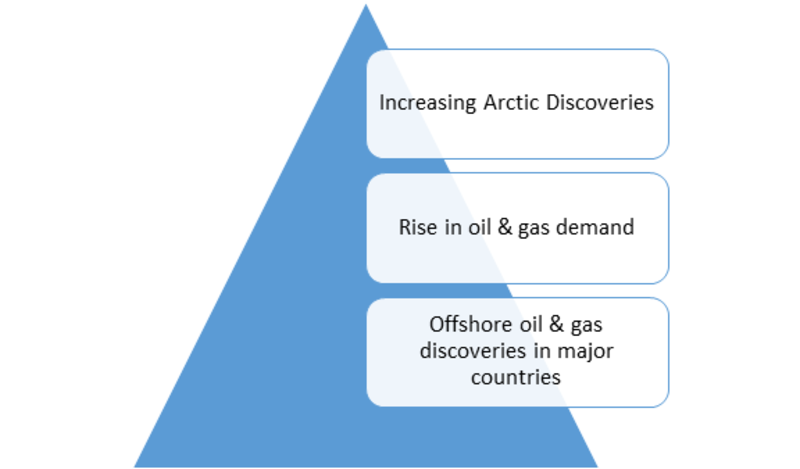 Market Research Analysis
Middle East & Africa is estimated to dominate the market for Remotely operated vehicles (ROV)
Region wise, Middle East & Africa held the largest market share of the global Remotely operated vehicles (ROV) market in 2017. The need for oil & gas in various industries will necessitate the implementation of robotics and automation in rugged offshore environments to enhance efficiency and improve productivity. ROVs are highly maneuverable underwater robots that are linked to the ship via a cable that carries electrical signals from the operator to the ROV and vice-versa. ROVs are equipped with cameras, manipulators, and water samplers for monitoring unsheltered maritime environments, light penetration, and water temperature. All these factors are likely to drive the market for ROVs in the Middle East & Africa.
GLOBAL REMOTELY OPERATED VEHICLES (ROV) MARKET 2018-2023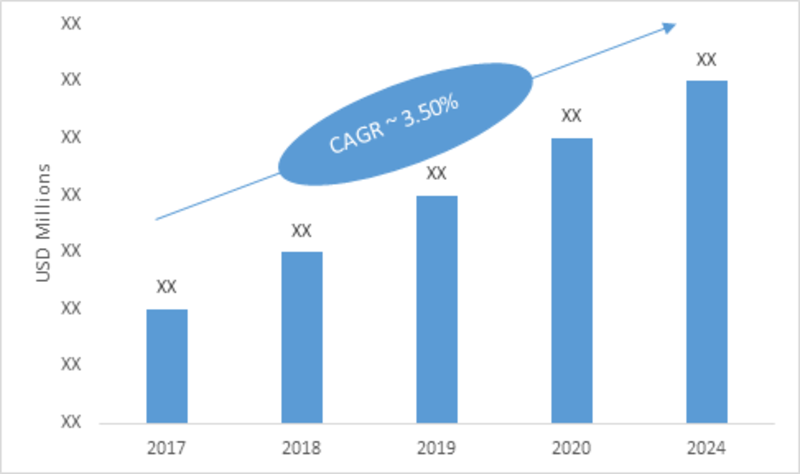 Scope of the Report
This report provides an in-depth analysis of the global Remotely operated vehicles (ROV) market, tracking three market segments across five geographic regions. The report studies key players, providing a five-year annual trend analysis that highlights market size, and share for North America, Asia-Pacific (APAC), Europe, and Rest of the World. The report also provides a forecast, focusing on the market opportunities for the next five years for each region. The scope of the study segments the Remotely operated vehicles (ROV) market by its type, depth, application, end-user, and region.


By Type



Micro/Mini ROVs




High-Capability ROVs




General Class ROVs




Work Class ROVs




Heavy Class ROVs





By Depth



Less Than 5,000 Feet




5,000-10,000 Feet




Above 10,000 Feet





By Application



Drilling and Well Completion Support




Construction Support




Remote Subsea Intervention Tooling Design




Inspection, Repair, and Maintenance Service




Subsea Engineering Services





By End-User



Oil & Gas




Defense




Scientific Research




Marine




Others





By Regions



North America




Asia-Pacific




Europe




Middle East & Africa




South America



Key Players
The key players of the global Remotely operated vehicles (ROV) market are AC-Cess (UK), Deep Ocean Engineering (US), International Submarine Engineering (), Deepocean (Norway), ECA Group (France), DOF Subsea (Norway), Forum Energy Technologies (US), Saipem (Italy) Technipfmc (UK), Fugro (Netherlands), Subsea 7 (UK), and Helix Energy Solutions Inc. (US), among others.