Pune, India, November 2017 /MRFR Press Release/- Market Research Future has a half cooked research report on global EHR-EMR market. This market is growing continuously and expected to grow at the CAGR of 12.7% from 2017 to 2023.
Market Highlights
Demand of software solutions for healthcare management is increasing across the world. Most of the healthcare providers are now focusing on electronic health records for entering patient related data. Replacement of paper records by electronic records, technological advancement in the field of healthcare IT and growing need of healthcare records management drives the growth of this market. Global EHR-EMR market is expected to reach USD 250 billion by 2023 by growing at the  CAGR of 12.7% during forecast period of 2017 to 2023.
Taste the market data and market information presented through more than 45 market data tables and figures spread over 80 pages of the project report. Avail the in-depth table of content (TOC) & market synopsis on "EHR-EMR Market Research Report –Global Forecast till 2023."
Global EHR-EMR Market Players:
This market as numerous players, some of the Key players are Epic Systems Corporation (U.S), Allscripts (U.S), eClinicalWorks (U.S), Cerner Corporation (U.S), QSI Management, LLC (U.S), General Electric Company (U.S), McKesson Corporation (U.S), Greenway Health and LLC (U.S).
Epic Systems Corporation is a healthcare software company providing healthcare solutions which includes major domains namely patient engagement, managed care, clinicians, care at distance, revenue cycle, population health and many more. In January 2016, this company purchased Mayo Clinic data center for USD46 million.
Allscripts is a publically traded company, providing healthcare professionals with electronic health records technology and practice management. Its solutions includes care coordination, clinical and patient engagement.
Figure 1          Major Players in the Global EHR-EMR Market, 2016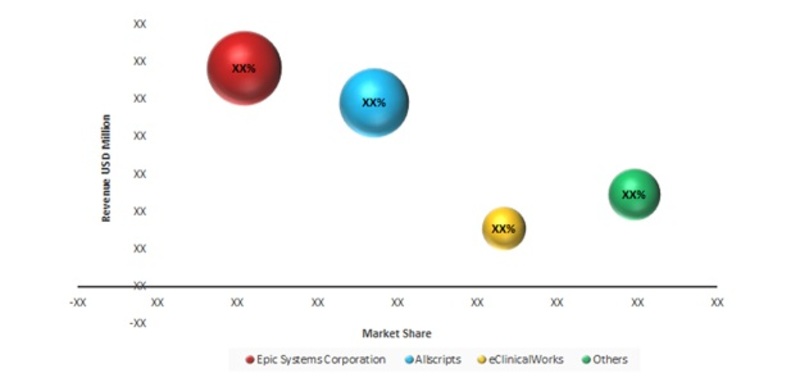 Segmentation:
Figure 2          Global EHR-EMR market, by region, 2016 (%)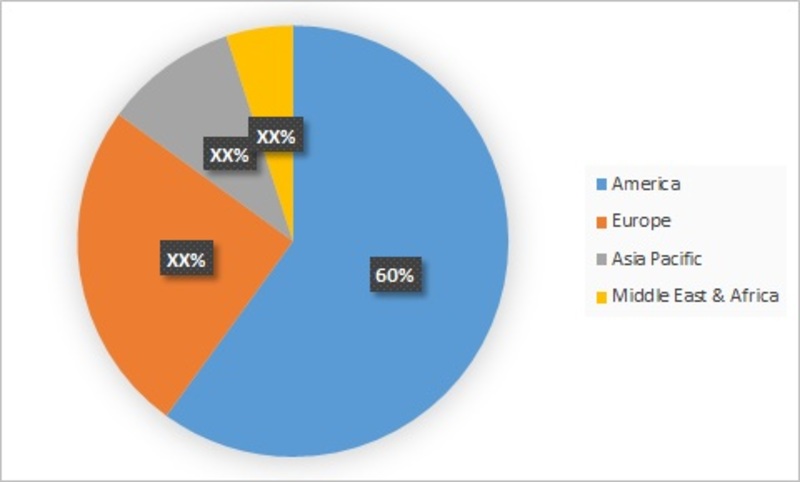 Global EHR-EMR market has been segmented on the basis of types which includes emergency care, perioperative care, mobile applications for doctors & nurses and others. Mobile applications for doctors and nurses are available on iOS and android platform.  Other types include wound care and patient engagement. On the basis of mode of delivery, the market is segmented into on-premise and cloud based.
Regional Analysis
:
Depending on the geographic region, global EHR-EMR market is segmented into four key regions namely Americas, Europe, Asia Pacific and Middle East & Africa. America is the largest market and its growth is attributed to an increasing use of information technology in hospitals and demand of software solutions for managing patients' medical records. Major healthcare IT companies in the U.S are global leaders in providing healthcare software solutions. The European market is also growing continuously and will slowly catch up with the American market in the near future.
Asia Pacific market is expected to show the fastest growth in the global EHR-EMR market during the forecasted period. Toshiba Medical Systems Corporation is a major market player here. Increasing population growth and healthcare demand outreaching supplies, drives this market in this region.  
Middle East & Africa shows a steady growth in this market owing to an increasing demand of software solutions for hospital management.
Access Report Details @ https://www.marketresearchfuture.com/reports/ehr-emr-market-819