Plasma Lighting Market Synopsis
The global plasma lighting market was valued at USD 290.42 Million in 2018; it is expected to reach USD 420.00 Million by the end of the forecast period at a CAGR of 5.4%.
Plasma lighting systems consist of electrodeless metal halide lamps that produce light from arc discharge operated under high pressure. Plasma lights are also known as light-emitting plasma, and consist of full-spectrum light—from ultraviolet to infrared. As a long wattage lamp or bulb, they are highly energy-efficient and provide a number of benefits. The plasma lighting system typically includes some components such as lamps or emitters; these consist of light-emitting gas that operates under high pressure. An applicator is used for coupling power to the lamps, and high-frequency ballast such as magnetron generator or radio-frequency generator. A number of plasma lighting systems require separate low voltage direct current power supply to provide power to high-frequency drivers. This DC power is mainly supplied by original equipment manufacturers to luminaire manufacturers for suitable DC power supplies.
The increasing demand for energy-efficient and long-lasting lights and growing adoption of indoor farming are expected to drive the plasma lighting market during the forecast period. However, high initial cost due to quality and energy-efficiency are expected to restrain the market growth during the forecast period.
Key Developments



In August 2018,

Ceravision Ltd launched UV 420HEP. This product offers UV spectrum, prolonged life and output, larger yields, higher quality, and better crop protection. This plasma grow light produces visible green and blue spectrum light and high levels of ultra-violet - UV-A light and UV-B light.





Pure Plasma Lighting launched Genesis M, a world's first 1000-watt plasma light system for horticulture lighting. Genesis M is an electrodeless and efficient light source that generates a continuous full spectrum of near-perfect natural light.


Plasma Lighting Market Segmentation
The plasma lighting global market has been segmented based on wattage, distribution channel, application, and region.
By wattage: 100 W, 700 W, and 300W.
Based on the distribution channel: retail and commercial.
By application: street lighting, highways, sports & Entertainment, tunnel lights, horticulture, and others.
By region: North America, Europe, Asia-Pacific, the Middle East & Africa, and South America.
Plasma Lighting Global Market Regional Analysis
Globally, the plasma lighting market has been categorized into five regions—North America, Europe, Asia-Pacific, the Middle East & Africa, and South America. Europe is expected to dominate the market during the forecast period. Government initiatives in favor of plasma lighting control systems and smart city initiatives are expected to dominate the market of plasma lighting in this region.
Asia-Pacific is expected to be in the second position and grow at a faster rate during the forecast period due to various infrastructure development projects such as smart cities across the region. Countries such as China, Japan, South Korea, and India are expected to dominate the market of plasma lighting during the forecast period.
North America is expected to occupy the third position in terms of market share due to the early adoption of the latest technologies and the presence of global players such as Hive Lighting Inc. The US is expected to dominate the market of plasma lighting during the forecast period. However, the market in Canada is expected to grow at a higher rate during the forecast period.
Global Plasma Lighting Market, USD Million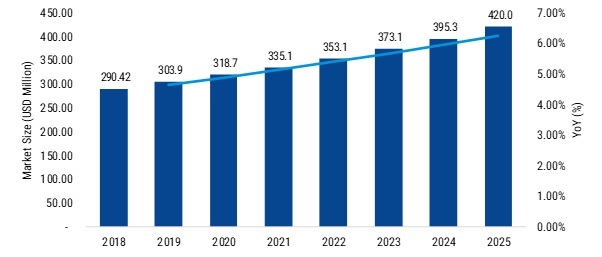 Source: MRFR Analysis
Competitive landscape
The global plasma lighting market consists of various global, regional, and local service providers who are continuously evolving their product portfolio to enhance their market positions. The major players are likely to strengthen their presence worldwide through the mergers and acquisition of local and regional players for expanding the reach of their solutions during the review period. Improvements in the global economic scenario combined with technological advancements in the emerging economies in India, South Africa, China, Brazil, and Argentina, are likely to fuel the market growth, thereby making it an ideal time for the vendors to expand the market of plasma lighting to untapped geographies and increase the market share.
Therefore, vendors must develop new technologies and stay abreast of emerging technologies that could affect the continuing competitiveness of their product lines in the market.
Plasma Lighting Industry Key Players
The key players in the plasma lighting market are Ceravision (UK), Hive Lighting (US), KA Shui International Holdings (Hong Kong), Gavita (Netherlands), Green De Corp (Hong Kong), Griffin & Ray (UAE), Fusionlux (Luxembourg), Guangzhou Kaiming Industries (China), Birns (US), Solaronix (Switzerland), RFHIC Corporation (South Korea), and Pure Plasma Lighting (US), among others.
Intended Audience



Component Manufacturers




Semiconductor Vendors




System Integrators




Distribution Centers




Software Developers




Manufacturing Companies




Research Institutes and Organizations




Technology Standards Organizations



Frequently Asked Questions (FAQ) :
---