Market Scenario:
Ovulation is the process that results in the release of eggs from the ovary. The ovulation test detects a rise in luteinizing hormone (LH) in the urine. A rise in this hormone signals the ovary to release the egg. There is an increase in the demand of ovulation test kits across the globe. Urine test segment accounts for the largest market share due to its extensive application by women for testing pregnancy. Pregnancy management, women and child health gaining importance throughout the world favor the growth of this market. Increase in first pregnancy, complications during pregnancy and demand of reliable technology for pregnancy test kits. Home care segment is the largest segment for this market. The market is also driven by the demand of ovulation test kits giving 99% accurate results confirming pregnancy. The global market of Ovulation Test is expected to reach US$ 2500 million in 2023 from US$ 1000 million in 2016 with a CAGR of approximately 4.5% during the forecast period 2017-2023.
Study Objectives:
Main objective of this research is to provide information about types of ovulation tests, their end-users and market trends for ovulation test



To provide detailed analysis of the market structure along with forecast for the next seven years of the various segments and sub-segments of the ovulation test market.




To provide insights about factors affecting the market growth.




To analyze the ovulation test market based on various factors- price analysis, supply chain analysis, porters five force analysis etc.




To provide historical and forecast revenue of the market segments and sub-segments with respect to four main geographies and their countries- America, Europe, Asia-Pacific and Middle East and Africa.




To provide country level analysis of the market with respect to the current market size and future prospective.




To provide country level analysis of the market for segments by type of test, end users and sub-segments.




To provide overview of key players and their strategic profiling in the market, comprehensively analyzing their core competencies, and drawing a competitive landscape for the market.




To track and analyze competitive developments such as joint ventures, strategic alliances, mergers and acquisitions, new product developments, and research and developments in the global ovulation test market.



Figure 1: Research methodology for ovulation test market: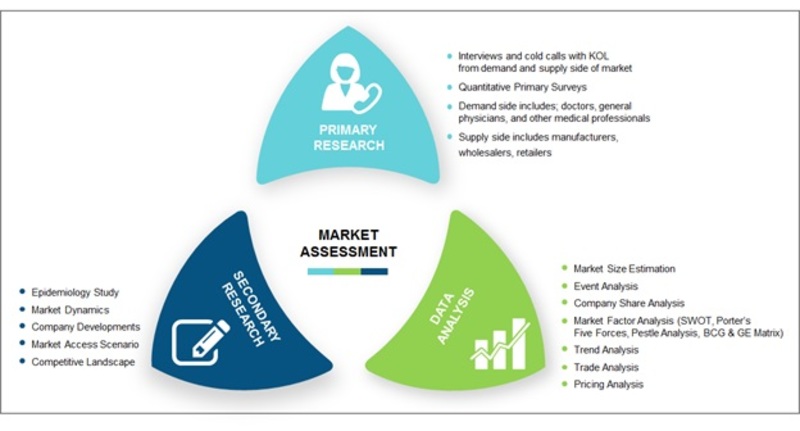 Source: Company analysis, white paper, company presentation, annual reports
Key Players for Ovulation Test Market:
Some of the key players in this market are: Swiss Precision Diagnostics GmbH (Switzerland), Church & Dwight Co. Inc. (U.S.), Prestige Brands Holdings Inc. (U.S.), HiLin Life Products Inc. (U.S.) and Fairhaven Health LLC (U.S.)
Other players in this market are: Fertility Focus Limited (U.K.), Geratherm Medical AG (Germany), Accuquik (California), NecLife (India) and Piramal Healthcare (India)
Segments:
Global Ovulation Test market has been segmented on the basis of type of test which includes Urine Based Test, Saliva Based Test and other tests. The end users are Hospitals, clinics, diagnostic centers, fertility centers, home care, and others.
Figure 2: Market Synopsis of Ovulation Test Market by type, 2016 (%):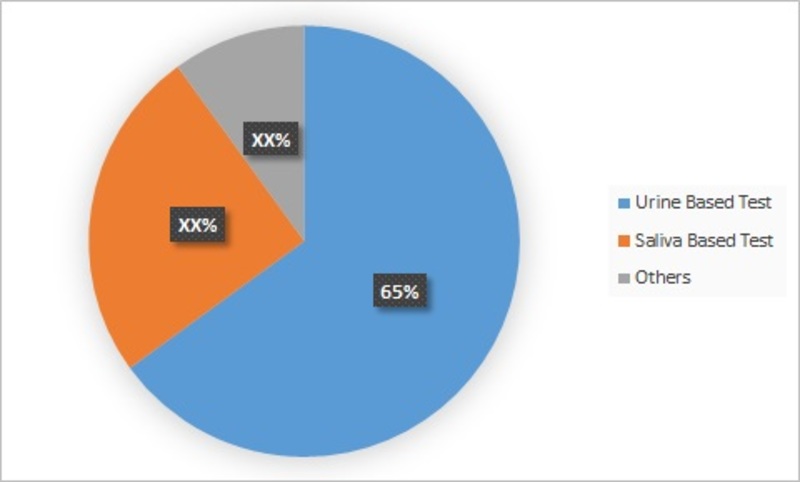 Regional Analysis of Ovulation Test Market:
Globally, Ovulation Test market consists of four regions Americas, Europe, Asia-Pacific and Middle East and Africa. North America is the largest market. The North American market for Ovulation Test is expected to grow at a CAGR 2.20% which is expected to reach at US$ 900 million from US$ 550 million in 2016 by the end of the forecasted period. Awareness regarding planned pregnancy favor the growth of this market. Europe is the second-largest market for Ovulation Test which is expected to grow at a CAGR of 1.24%. Whereas Asia Pacific is expected to be the fastest growing market for Ovulation Test market. India is expected to be the emerging and fastest growing market. India is expected to be the largest market due to increase population of the country. The market shows steady growth in Middle East and Africa. The report for Ovulation Test market of Market Research Future comprises of extensive primary research along with the detailed analysis of qualitative as well as quantitative aspects by various industry experts, key opinion leaders to gain the deeper insight of the market and industry performance. The report gives the clear picture of current market scenario which includes historical and projected market size in terms of value and volume, technological advancement, macro economical and governing factors in the market. The report provides details information and strategies of the top key players in the industry. The report also gives a broad study of the different markets segments and regions.

Intended Audience



Ovulation Test Kits Manufacturers




Ovulation Test Kits manufacturers




Research and Development (R&D) Companies




Medical Research Laboratories




Academic Medical Institutes and Universities




Pharmaceutical companies



Frequently Asked Questions (FAQ) :
---