Global Orthopedic devices Market information, by type (Trauma Fixation, Spinal Devices, Joint Replacement, Consumables & Disposables, Bone Repair, and Others), by application (Spine, Trauma and extremities, Knee, Hip, Foot and ankle, and Others), BY End User (Ambulatory surgery centers, Hospitals, and Medical research center) - Forecast to 2023
FIGURE 1 GLOBAL ORTHOPEDIC DEVICES MARKET BY END USER, 2016 (%)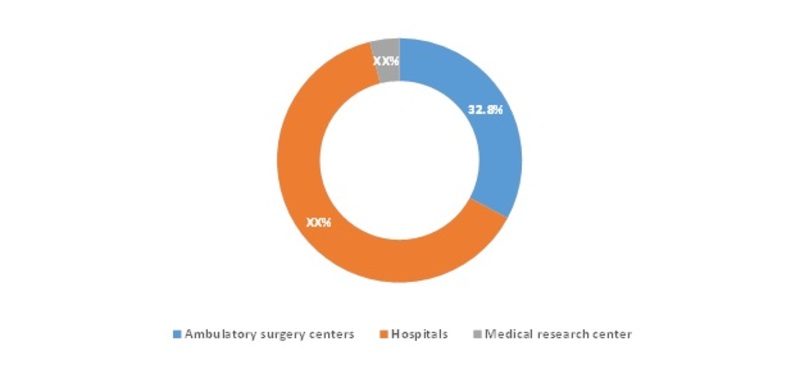 Sources: Expert Interview, Market Research Future Analysis, Annual report, White paper, Company Presentation

Market Synopsis of Global Orthopedic devices Market:
Market Scenario:
An orthopedic device are placed within the body's skeleton and muscle systems so as to correct existing problems or to provide stability. Technological advancements and product development is the best strategy that yields the greatest market benefit. Changing technology, increasing prevalence of osteoporosis, increasing funding for R&D and market growth in emerging economies are major driving forces for global orthopedic devices market.
Orthopedic devices market is growing steadily and expected to continue its growth near future. The total market for orthopedic devices was US$ 43,802.1 million in 2016 and expected to reach US$ 58,814.6 million by 2023. The global orthopedic devices market is expected to grow at a CAGR of 4.3% during the forecast period.

Segments:
Global Orthopedic devices Market has been segmented on the basis of type which comprise Trauma Fixation, Spinal Devices, Joint Replacement, Consumables & Disposables, Bone Repair, and Others. On the basis of application, it is segmented into, Spine, Trauma and extremities, Knee, Hip, Foot and ankle, and others. On the basis of end user, it is segmented into, Ambulatory surgery centers, Hospitals, and Medical research center.

Research Methodology: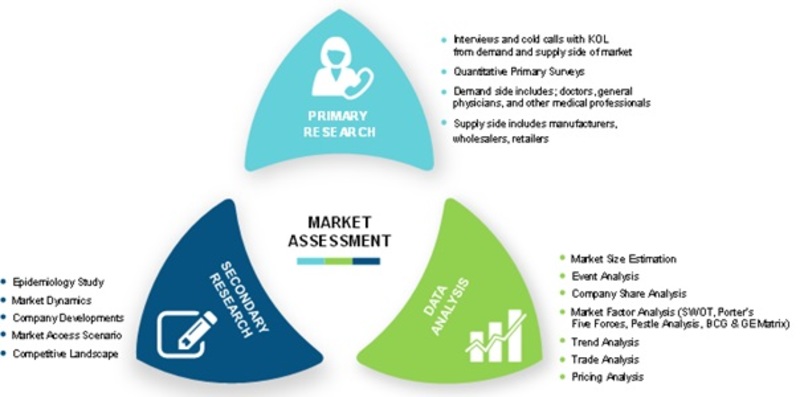 Source: Directorate of Industries, Expert Interview Market Research Future Analysis, Annual report, White paper, Company Presentation

Regional Analysis of Global Orthopedic devices Market:
Considering the global scenario of the market, North America was holding largest market share of 39.6% in global orthopedic devices market in 2016. Europe is second largest market and expected to reach USD 19,467.6 million by 2023. APAC is expected to grow at fastest CAGR of 6.2% during 2017-2023. On the other hand. Middle East and Africa (ME&A) Orthopedic devices market was growing lower than global average and expected to grow at steady pace.


Key Players for Global Orthopedic devices Market:
Some of the key players in this market are: DePuy Synthes Companies (US), Globus Medical, Inc. (US), Medtronic (Republic of Ireland), NuVasive, Inc. (US), Smith & Nephew plc. (UK), stryker Corporation (US), and Zimmer Inc. (US)


Intended Audience
The report for Global Orthopedic devices Market of Market Research Future comprises extensive primary research along with the detailed analysis of qualitative as well as quantitative aspects by various industry experts, key opinion leaders to gain the deeper insight of the market and industry performance. The report gives the clear picture of current market scenario which includes historical and projected market size in terms of value and volume, technological advancement, macro economical and governing factors in the market. The report provides details information and strategies of the top key players in the industry. The report also gives a broad study of the different markets segments and regions