Market Scenario
Furnitures cater to a number of functional areas such as seating, sleeping, home decoration, storage, work, and more. They can be used at homes as well as in public places such as restaurants and hotels. Increasing spending power of consumers, changing lifestyle, and launch of new and innovative products with elegant designs are increasing the sales of luxury furniture across the globe. The Global Luxury Furniture Market is projected to grow with a significant growth rate of 3.14% from 2019 to 2024 and reach a market size of USD 183 billion by the end of 2024. Introduction of smart furniture offering different functions controlled via smart phones or sensors and the availability of artisanal furniture are expected to further drive the global luxury furniture market growth during the forecast period.
Segmentation
Global Luxury Furniture Market has been segmented based on product type, material type, furniture type, end-use, and region. Based on product type, market has been classified into RTA Furniture and Non-RTA Furniture. Based on material type, market has been classified into wood, melamine, glass, steel, wrapped panels, finished foils, laminates, and lacquered panels. On the basis of furniture type, the market is bifurcated into chairs, sofas, tables, beds, cabinets, and others. Based on end use, the global market is segmented into commercial and household. The global luxury furniture industry has been analysed for four key regions—North America, Europe, Asia-Pacific, and the rest of the world. The North American market has further been segmented into the US, Canada, and Mexico. The European market has been classified into the UK, Germany, France, Italy, Spain, and the rest of Europe. Asia-Pacific has been divided into China, India, Japan, Australia and New Zealand, and the rest of Asia-Pacific. The furniture market in the rest of the world has been segmented into South America, the Middle East, and Africa.
Key Players
Duresta Upholstery Ltd (UK), Valderamobili (S.R.L.) (Italy), Giovanni Visentin S.R.L. (Italy), Scavolini S.p.a. (Italy), Muebles Picó (Spain), Nella Vetrina (Italy), Heritage Home Group (US), Iola Furniture Limited (UK), Herman Miller, Inc. (US), Turri SRL (Italy), and Steinhoff International (South Africa) are some of the key players in the global luxury furniture market.
Regional Market Summary Global Luxury Furniture Market Share (%), by Region, 2018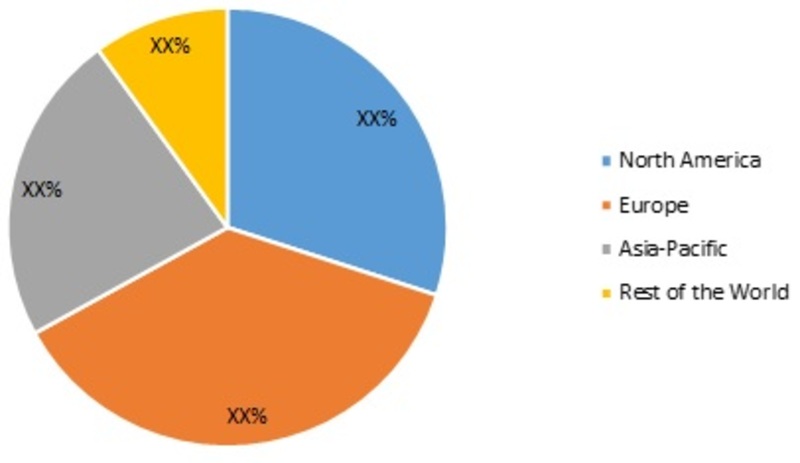 Source: Secondary Sources and MRFR Analysis
Globally, luxury furniture market in Europe is anticipated to be the dominating market with a share of 47.22% in 2018. Established hospitality sector in Europe and high focus on interior designing are also influencing the sales of luxury furniture in the region. Furthermore, Italy and France being a hub of fashion trends followed by strong economy of the region are expected to be the major factors driving the European market growth during the forecast period. Asia-Pacific is expected to grow at the fastest rate in the luxury furniture market due to rising per capita disposable income, growing real estate industry, and product promotion by market players. Increasing preference for a posh ambience including luxurious architecture and elegant acoustics at home, restaurants, hotels, and vehicles is majorly driving the regional market growth.
Global Luxury Furniture Market, by Product Type
Global Luxury Furniture Market, by Material Type



Wood




Melamine




Glass




Steel




Wrapped Panels




Finished Foils




Laminates




Lacquered Panels



Global Luxury Furniture Market, by Furniture Type



Chairs




Sofas




Tables




Beds




Cabinets




Others



Global Luxury Furniture Market, by End-Use
Global Luxury Furniture Market, by Region



North America







Europe







Germany




France




Italy




Spain




UK




Rest of Europe









Asia-Pacific







Rest of the World (RoW)







South America




Middle East




Africa








Intended Audience



Luxury furniture manufacturers




Commercial research and development institutions




Hotel and restaurants




Raw material suppliers and distributors




Retailers, distributors, and wholesalers




Traders, exporters, and importers



Frequently Asked Questions (FAQ) :
---