Market Synopsis of Database Management System Market.
Market Scenario:
Database Management System is a technology which collects, store, modify and extract information from database. Growing application areas and high adoption of cloud computing among the small scale enterprises are playing vital role in the growth of DBMS market. As the size of the digital content around the world is increasing, the need of database centers and cloud computing is expected to rise subsequently. Database Management System plays a vital role in the IT and Communication industry whereas arrival of cloud computing with respect to management of huge data's is also helping in high adoption of DBMS in other industries as well. One of the growing application area's of DBMS is in BFSI and Healthcare industry. Recent studies shows these days BFIS and Healthcare sectors are the prime targets of hackers, and cloud computing is helping these industries on a broader scale to secure and manage their confidential data's.
The Database Management System market is majorly driven by the factors such as improved data sharing, data security, minimized data integration whereas high cost of hardware and software, high cost of staff training & technical staff are some of the restrains of the market. The Global Database Management Systems Market is expected to reach at market size of USD 63 billion by the end of forecast period with CAGR of 8% between 2016 and 2022.
Study Objectives of Database Management System Market.


To provide detailed analysis of the market structure along with forecast of the various segments and sub-segments of the

Database Management System Market

.




To provide insights about factors affecting the market growth.




To analyze the Database Management System Market based porter's five force analysis etc.




To provide historical and forecast revenue of the market segments and sub-segments with respect to four main geographies and their countries- North America, Europe, Asia, and Rest of the World (ROW)




To provide country level analysis of the market with respect to the current market size and future prospective




To provide country level analysis of the market for segment by components, types, deployment, industries and sub-segments




To provide strategic profiling of key players in the market, comprehensively analyzing their core competencies, and drawing a competitive landscape for the market



To track and analyze competitive developments such as joint ventures, strategic alliances, mergers and acquisitions, new product developments, and research and developments in the

Database Management System Market

.



Global Database Management System Market (USD Billion)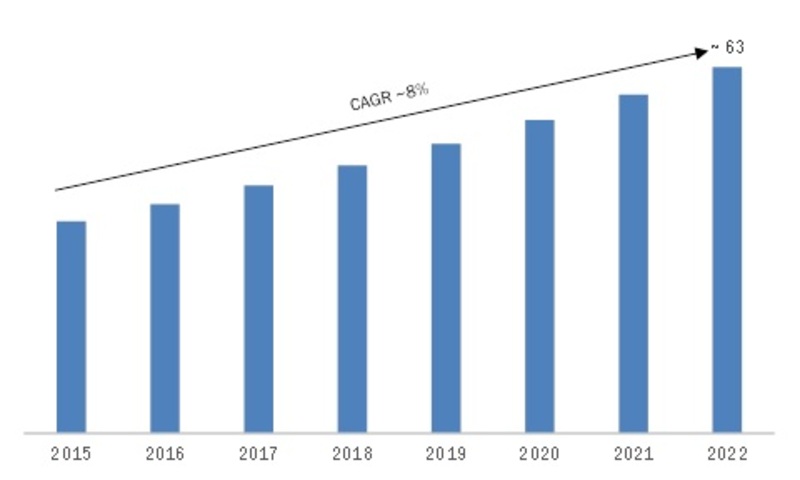 Intended Audience


Database management companies


Cloud service providers


Cloud computing companies


Software development companies


Hardware Suppliers and distributors


Software distributors


Software developer



Government



Key Players
The prominent players profiled in this report are- Oracle Corporation (U.S), Embarcadero Technologies (U.S), SAP AG (Germany), IBM Corporation (U.S), MarkLogic (U.S), Hewlett-Packard (U.S), Microsoft Corporation (U.S), Amazon WebServices (Washington), EnterpriseDB (U.S), InterSystems (U.S), Cloudera (U.S), among others.
Some other players in this market are- MariaDB Corporation, Teradata among others.
Segments:
The database management system has been segmented on the basis of components, types, deployment and industry. The components includes- hardware and software. By type the market has been segmented as relational, non-relational whereas on the basis of deployment (cloud, on-premises) and on the basis of industries, the market includes- BFSI, IT & Telecommunication, Aerospace & Defence, Media & Entertainment and healthcare among others.
Regional Analysis
North America is dominating the market of Database management system due to the presence of global players which provide competitive advantage to U.S. and Canada. Growing IT industry and high deployment of cloud computing by middle and large enterprises are some of the major factor which is driving the market of database management system in North America. Europe is showing steady growth in the market of DBMS. High growth of financial sector and healthcare is leading to high adoption of on premises and on cloud database infrastructure. Asia-Pacific is expected to grow at rapid pace due to the growing manufacturing and BFSI sector in China and India. Also, players located in China and Japan are investing heavily in the development of efficient DBMS systems.
Frequently Asked Questions (FAQ) :
---