Data Catalog Market Synopsis
Market Scenario
data catalog market is expected to reach approximately USD 770 Million by 2023 growing at a ~24.8% CAGR over the forecast period 2018-2023.
In a digital world where data lives everywhere, data catalog acts as a valuable asset in information architecture. Data catalog is a service that enables the user to explore the required data sources, understand the explored data sources and assist the organization to achieve more value from their present investments. It bridges the gap between IT and other businesses, allowing everyone to contribute their insights. Data catalog also ensures data quality and data governance by allowing users to collaborate in a single self-service environment. Furthermore, it contains the business guidelines and best practices associated with data. This information can be shared by analysts or defined by an IT steward or Chief Data Officer to ensure the data accuracy.
The market for data catalog is expected to grow due to the ever-increasing volumes of data. Increasing number of cloud apps, IoT and digital transformation of processes exponentially increased the data available hence the need for the data catalog solution also increased. For instance, Informatica has introduced a data catalog enabled with machine learning, that automatically scans data assets across the enterprise, catalogs them and indexes those assets for enterprise-wide discovery. However, lack of standardization in data management, data security, and privacy may hinder the growth of market.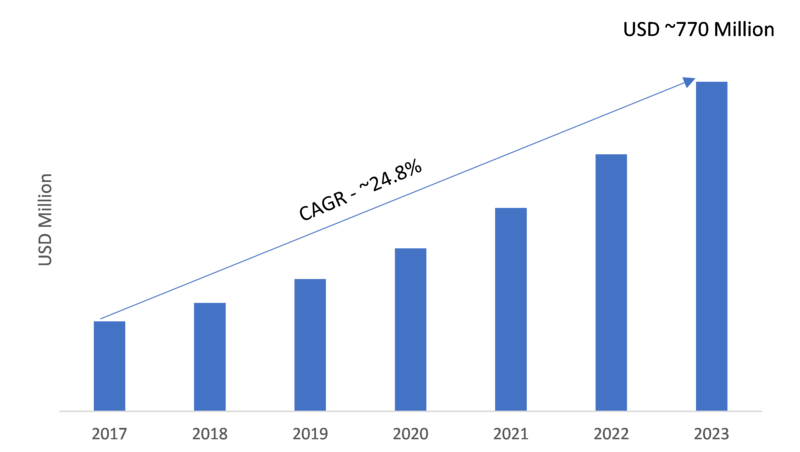 Source: MRFR Analysis
Key Players
Some of the key players of data catalog market include IBM (US), Informatica (US), Amazon Web Services (US), Collibra (Belgium), Waterline Data (US), Alation (US), Microsoft (US), TIBCO Software (US), Datawatch Corporation (US), Alteryx (US), Zaloni (US), and Tamr (US), among others. The prominent players keep innovating and investing in research and development to present a cost-effective product portfolio. Merger and acquisitions among various players are changing the market structure.
Segmentation
By component, the market is segmented into Solution and Services. Solution is sub-segmented into Standalone Solution and Integrated Solution.
Services is sub-segmented into Professional Services and Managed Services.
By Deployment, the market is segmented into On-premise and On Cloud.
By Consumer Type, the market is segmented into Business Intelligence Tools, Enterprise Applications and, Mobile and Web Applications.
By Organization size, the market is segmented into small and medium enterprises and large enterprises.
By Vertical, the market is segmented into BFSI, IT & telecom, Government, Healthcare, Retail, and others
Regional Analysis
The geographical analysis of data catalog market is studied for North America, Europe Asia Pacific and the rest of the world. North America is expected to dominate the data catalog market during the forecast period as many organizations are shifting towards new and upgraded technologies with the increasing adoption of digital business strategies. The presence of major solution providers of data catalog in North America is also driving the growth of market. Asia Pacific is expected to grow with the highest CAGR during the forecast period due to increasing adoption of automation and increased demand for visualization tool. The market in Asia Pacific is gaining momentum from various industries such as Manufacturing, Healthcare, Banking, Financial Services, and Insurance among others
Target Audience



Data catalog software providers




Initial public offering/venture capitalists/angel investors




IT management directors/managers




BFSI; healthcare; retail; and manufacturing organizations




Government organizations




Training and education service providers




Consultants/advisory firms




System integrators




Managed service providers




Value-added resellers




Regulatory bodies



Speak to Analyst
Ask for Customization
Frequently Asked Questions (FAQ) :
---