Market Synopsis of Global Bioidentical Hormones Market
The global bioidentical hormones market is expected to reach US$ 400 million by 2023, and the market is projected to grow at a CAGR of ~ 5.2 % during the forecast period 2017-2023.
Market scenario
Bioidentical Hormones Market are biochemically the same as those made our body naturally, unlike conventional hormone therapy that uses synthetic hormones or animal-based hormones.
Bioidentical hormones are very similar to the hormones produced by the human body and are used as treatment for hormones deficiency. Bioidentical hormones are pre-made on prescription or are compounded by a pharmacist, based on the doctor's demand. Bioidentical Hormones Market are most commonly used in the treatment of symptoms and associated complications of menopause such as hot flashes, night sweats, weight gain, mood changes, vaginal dryness, fatigue etc. Hormonal therapy however is beset with side effects such as increased risk of breast cancer, heart attack, stroke etc.
Bioidentical Hormones Market are somewhat controversial because they have not been approved by the U.S. Food and Drug Administration (FDA). The FDA approves of the individual ingredients used by compounding pharmacies but not the finished product. Prescription hormonal pharmaceuticals are FDA-regulated and guaranteed of same strength each time, while, compounded hormonal preparations of Bioidentical Hormones Market are not because they may contain different dosages due to batch to batch variations. Being unregulated , there is no guarantee of purity and safety as compared to conventional hormone products. The claims of Bioidentical Hormones Market being safer have not been supported by studies.
The market drivers for bioidentical hormones market are increasing geriatric population, growing screening for hormonal deficiency, rising awareness and growing income of women.
Key Players in the Global Bioidentical Hormones Market
Some of key players profiled in the global Bioidentical Hormones Market report are SottoPelle, BioTE Medical, Advantage Pharmaceuticals, Inc., Full Life Wellness Center, Neuva Aesthetics, Defy Medical, Biostation and others.
Global Bioidentical Hormones Market Research Methodology: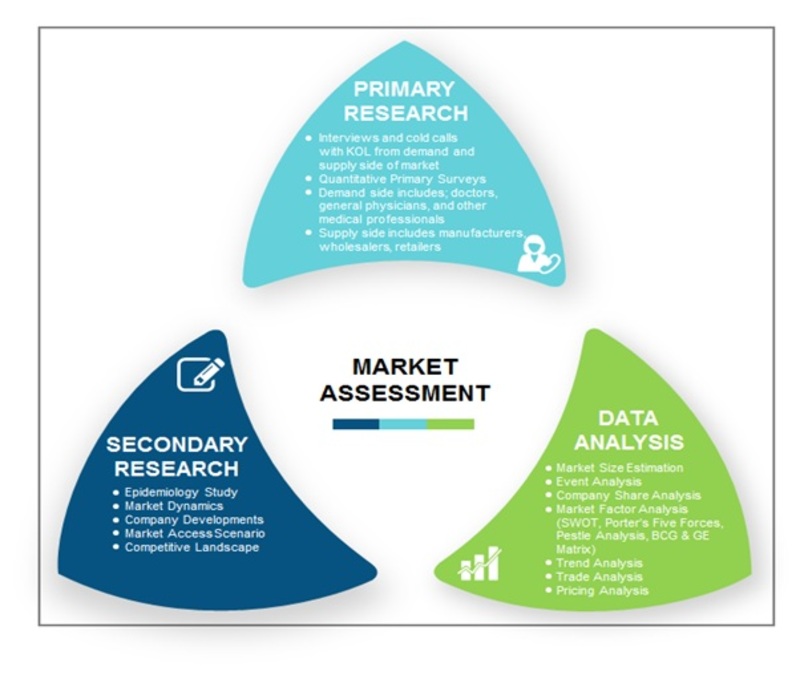 Intended Audience



Global Bioidentical Hormones treatment manufacturers & suppliers




Research and development (R&D) companies




Hospitals and clinics




Academic institutes and universities



Figure 1

Global Bioidentical Hormones Market by Stage, 2016 (% market share)



Bioidentical Hormones Market Segments:
The global bioidentical hormones market has been segmented on the basis of types, product types, and end users.
Based on types, the Bioidentical Hormones Market has been segmented as estrogens, progesterone, testosterone, others.
Based on product types, the Bioidentical Hormones Market has been segmented as tablets and capsules, creams and gels, injectable, patches and implants, and others.
Based on the end users, the Bioidentical Hormones Market has been segmented as hospitals & gynecology clinics, academic and research and others.
Bioidentical Hormones Market Regional Analysis:
The Americas account for a significant market share of Bioidentical Hormones Market owing to extensive use of medications and high expenditure on the health care. Additionally, the fastest uptake of new drugs in the US drives the bioidentical hormones market. Also, concentration of major research companies in the developed countries of this region is adding fuel to the market growth.
Europe is the second largest Bioidentical Hormones Market in the world due to high income and healthcare penetration.
Asia Pacific region is expected to grow rapidly and China and India are likely to lead this Bioidentical Hormones Market due to fast growing healthcare sector during the forecast period.
Gulf nations such as Saudi Arabia and the UAE are estimated to drive the Middle East & African Bioidentical Hormones Market. The African region is expected to witness a moderate growth owing to poor economic and political conditions and poor healthcare development.
The report for Global Bioidentical Hormones market by Market Research Future comprises of extensive primary research along with the detailed analysis of qualitative as well as quantitative aspects by various industry experts, key opinion leaders to gain a deeper insight of the market and industry performance. The report gives a clear picture of the current market scenario which includes past and estimated future Bioidentical Hormones Market size with respect to value and volume, technological advancement, macro economical and governing factors in the market. The report provides detail information about and strategies used by top key players in the industry. The report also gives a broad study of the different Bioidentical Hormones Market segments and regions.
Frequently Asked Questions (FAQ) :
---
Table of contents
1. Bioidentical Hormones Market Introduction

1.1 Definition

1.2 Scope of Study

1.2.1 Research Objective

1.2.2 Assumptions & Limitations

1.2.2.1 Assumptions

1.2.2.2 Limitations

1.3 Market Structure

2. Bioidentical Hormones Market Research Methodology

2.1 Research Process

2.2 Primary Research

2.3 Secondary Research

3. Bioidentical Hormones Market dynamics

3.1 Drivers

3.2 Restraints

3.3 Opportunities

3.4 Macroeconomic Indicators

4. Bioidentical Hormones Market factor analysis

4.1 Porters Five Forces Model

4.2 Bargaining Power of Suppliers

4.3 Bargaining Power of Buyers

4.4 Threat of New Entrants

4.5 Threat of Substitutes

4.6 Intensity of Rivalry

5. Global Bioidentical Hormones Market, by Types

5.1 Introduction

5.2 Estrogens

5.3 Progesterone

5.4 Testosterone

5.5 Others

6. Global Bioidentical Hormones Market, by Product Types

6.1 Introduction

6.2 Tablets and Capsules

6.3 Creams and Gels

6.4 Injectable

6.5 Patches and Implants

6.6 Others

7. Global Bioidentical Hormones Market, by End Users

7.1 Introduction

7.2 Hospitals & Clinics

7.3 Academic and Research

7.4 Others

8. Global Bioidentical Hormones Market, by Region

8.1 North America

8.1.1 Introduction

8.2 Europe

8.2.1 Introduction

8.3 Asia Pacific

8.3.1 Introduction

8.4 Middle East & Africa

8.4.1 Introduction

9. Bioidentical Hormones Market Competitive landscape

9.1 Major Strategies Adopted by Market Players

9.1.1 Strategic Partnership

9.1.2 Merger & Acquisition

10. Company profile

10.1 SottoPelle

10.1.1 Overview

10.1.2 Product Overview

10.1.3 Financials

10.1.4 Key Developments

10.2 BioTE Medical

10.2.1 Overview

10.2.2 Product Overview

10.2.3 Financials

10.2.4 Key Developments

10.3 Advantage Pharmaceuticals, Inc.

10.3.1 Overview

10.3.2 Product Overview

10.3.3 Financials

10.3.4 Key Development

10.4 Full Life Wellness Center

10.4.1 Overview

10.4.2 Product Overview

10.4.3 Financials

10.4.3 Key Development

10.5 Neuva Aesthetics

10.5.1 Overview

10.5.2 Product Overview

10.5.3 Financials

10.5.3 Key Development

10.6 Defy Medical

10.6.1 Overview

10.6.2 Product Overview

10.6.3 Financials

10.6.3 Key Development

10.7 Biostation

10.7.1 Overview

10.7.2 Product Overview

10.7.3 Financials

10.7.3 Key Development

10.8 Others

11. Conclusion

11.1 Key Findings

11.1.1 From CEO's Viewpoint

11.1.2 Unmet Needs of The Market

11.2 Key Companies to Watch

11.3 Prediction of Bioidentical Hormones Industry

12. Appendix