Biohacking Market Information: By Type (Outside Biohacking, Inside Biohacking), By Devices (Sensors, Smart Drugs, Strains), Indication (Synthetic Biology, Genetic Engineering, Forensics Sciences), End User- Global Forecast till 2023
Market Synopsis of the Global Biohacking Market
Biohacking refers to managing one's own biology using a combination of medical, nutritional and electronic techniques. Biohackers are people who perform lab experiments to explore new possibilities of biotechnology, molecular biology, genetic engineering and many other aspects of biology. They undertake number of various experimentation on the body, for instance, inserting microchips to control stress level or monitor heart rate.
Microchip is a unit of packaged computer circuitry, manufactured from a material such as silicon. They are made of microprocessors and for computer memory and are also used for various purposes such as such as analog-to-digital conversion, bit slicing, and gateways. Implanting microchips into the human body can transform number of daily activities a person does. The size these microchips is as small as a rice grain that can be easily implanted under the skin. Most of the bio hackers get these implanted into their skin which makes their tasks easier than ever before. For instance, opening a security lock or door.
Bio hackers have developed number of products exploring the body and mind, which will benefit the mankind. Some of the revolutionary products are microchips, smart drugs, magnetic fingertips, RFID implants, brain sensors, bacterial and yeast strains, health tracker, body sensors, smart blood pressure monitor and many others.
The global biohacking market is mainly driven by rising awareness about biohacking, increasing prevalence of chronic diseases, and extensive demand smart devices and drugs across the globe. Furthermore, presence of prominent market players also influences the growth of the market. However, the market growth of the market is restrained by lack of cyber security practices.
The global biohacking market is expected to grow at a CAGR of 19.42% during the forecast period.
Intended Audience



Biopsy Devices Manufacturers




Biopsy Devices Suppliers




Private Research Laboratories




Research and Development (R&D) Companies




Market Research and Consulting Service Providers




Government Research Laboratories



Segments
The global biohacking market is segmented on the basis of type, product, application, and end user.
On the basis of type, the market is segmented into outside biohacking and inside biohacking.
On the basis of product, the market is segmented into smart drugs, sensors, strains, and others.
On the basis of application, the market is segmented into synthetic biology, genetic engineering, forensic science, diagnosis & treatment, drug testing, and others.
On the basis of end user, the market is segmented into pharmaceutical & biotechnology companies, forensic laboratories, and others.
Regional Analysis of the Global Biohacking Market
Geographically, the global biohacking market is segmented into four regions namely Americas, Europe, Asia Pacific and the Middle East and Africa.
Americas hold the significant market share in biohacking owing the presence of large number of biotechnology and synthetic biology companies engaged in the product of innovative products. Many of these companies manufacturing bacterial strains, lab equipment's and accessories used in hacklabs. Large number of conferences are organized by a number of biohacking groups and organizations encouraging the youth to do research in the field of biotechnology.
Europe is regarded as the second largest market for biohacking. In Europe, the market for biohacking is found to be growing steadily. The major restrain for the growth of this market in the Europe is strict regulations governing biohacking. For instance, European groups need to obtain license from the government to carry out genetic engineering experiments.
Asia Pacific region is expected to grow at a steady rate owing to an increasing demand for smart devices and sensor, rising prevalence of chronic diseases such as cardiovascular diseases, diabetes, neurological diseases, and growth of healthcare industry in the market. As per the WHO, cardiovascular diseases are of the major cause of mortality in India. In 2015, there were nearly 30 million heart patients and the burden is expected to increase in the further, surpassing other countries across the globe. Additionally, diabetes is another major chronic disease among the geriatric population in Asia Pacific.
Middle East & Africa show slow growth in the biohacking market. The market is driven by increasing demand for smart devices, changing lifestyle, and rising prevalence of obesity, diabetes and cardiovascular diseases. Egypt, United Arab Emirates (UAE), Kuwait, and Saudi Arabia have high prevalence of obesity. Furthermore, prevalence of obesity in found to be high among adults and children, which is of great concern. However, technology penetration is found to low in various parts for Africa. Biohack.ae is company currently working on biohacking which manufactures supplements, mushrooms, MCT oils and healthy fats, smart drugs, proteins, and coffee.
FIGURE 1: Global Biohacking Market by Region, 2016 (%)



Sources: U.S. National Library of Medicine, National Centre for Biotechnology Information, U.S. Centres for Medicare & Medicaid Services, Directorate of Industries, Expert Interviews, Annual report, White paper, Company Presentation
Key Players in the Global Biohacking Market
The global biohacking market has evolved from last few years with emergence of new players in the market. Along with extensive research, key players have adopted the strategy of product launch in the market. The major focus to the companies is on the development of new biohacking tools, kits, and devices that can be used by biohackers. These products are smart drugs, sensors, and bacterial strains having wide application in synthetic biology, and genetics.
Some of the major players in the global Biohacking market are Fitbit, Inc. (U.S.), Apple (U.S.), Synbiota (Canada), THE ODIN (U.S.), HVMN, Inc. (U.S.), Thync Global Inc., U.S.A. (U.S.), Moodmetric (U.S.), and others.
Research Methodology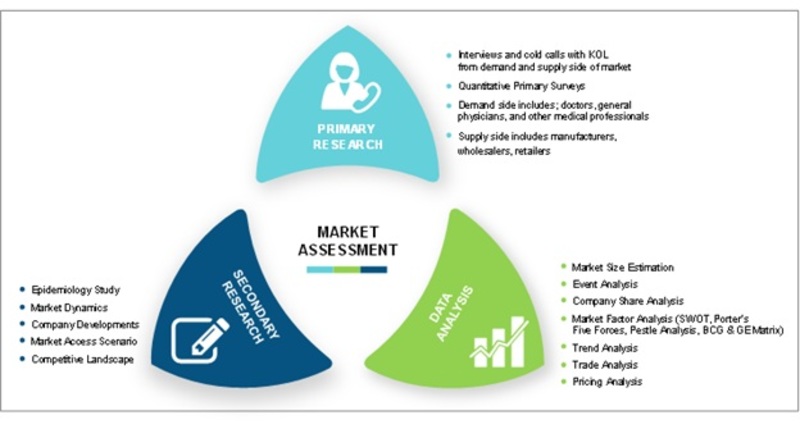 Source: World Health Organization, Centers for Disease Control and Prevention, European Society of Clinical Microbiology and Infectious Diseases, U.S. National Library of Medicine, National Organization for Rare Disorders, The American Autoimmune Related Diseases Association, The International Society for Human and Animal Mycology, Expert Interview Market Research Future Analysis, Annual report, White paper, Company Presentation