Pune, India, 22 January 2018 /MRFR Press Release/- Market research future published a half cooked research report on global Wave & Tidal Energy market. The Wave & Tidal Energy market is expected to grow at the CAGR of around 25% during the period 2022 to 2030.
Market Highlights
The growth in wind energy is due to the increasing demand for clean and reliable energy to reduce the global carbon emissions, and to maintain ecological balance by generating electricity through renewable resources. However, high initial capital cost of projects with high maintenance cost, can hinder the Wave & Tidal Energy market.
There is great potential for wave energy to become a major renewable energy source in the future.  Though the development of the tidal power is at the promising stage, it is estimated to have a high potential, globally. It is generated from converting energy from the force tides into power. Future research and development is needed to improve the technology and durability of the equipment, as well as to identify, reduce, and potentially mitigate the negative impacts of this technology upon marine life. However, recent innovations in design and turbine technology for tidal power are expected to influence and increase the installed capacity of tidal plants.
Read Report Details @ https://www.marketresearchfuture.com/reports/wave-tidal-energy-market-3885 
On December 2017, Atlantis has agreed to acquire SIMEC Uskmouth Power Limited to enhance the portfolio of Atlantis in tidal stream and barrage projects.
Geographically, In South Korea, The government has set a target that 11% of the national energy demand coming from new and renewable energy by 2030. Ocean energy, including wave and tidal is targeted to contribute 4.7% in the new and renewable total. Global wave & tidal market is expected to reach market size of USD 9.65 Bn within upcoming years at a CAGR of 25%.
Drivers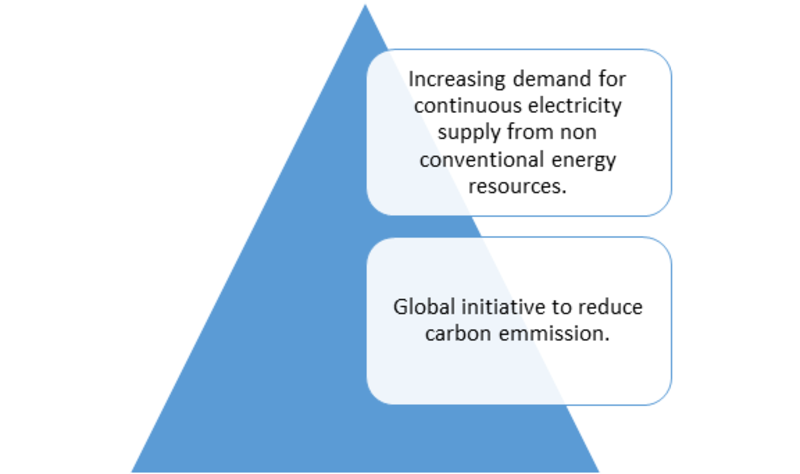 Market Research Analysis
Regional Analysis:
Rich in coastal waters and rivers, North America has huge hydro and marine power potential, which it is slowly developing. The renewable industry in North America is quite developed. According to the World Energy Agency, the driving forces to contribute in the North America market are the location, incentives, and government policies.
Europe is the global leader in the development of ocean energy technologies, hosting most of global developers (52% of tidal stream and 60% of wave energy developers). However, the installation of ocean energy devices is taking place at a slower pace than expected. This is because there is only 14MW of ocean energy installed capacity at the end of 2016, instead of 641MW declared by the EU Member States in their national renewable energy action plans.
Asia Pacific is one of the largest markets for renewables in the world. There is an increasing demand for energy because of the growing population and rising electricity demand in the region. Moreover, these rapidly growing economies in this region are also the top polluters in the world. Solar, wind and other renewable resources are identified as the best replacement to other conventional fossil fuel energy sources and are used to reduce carbon emission by effectively meeting the electricity needs.
Increasing concerns about carbon emissions and volatility in energy markets have combined to heighten interest in renewable sources. China alone is responsible for over 40% of global renewable capacity growth, which is largely driven by concerns about air pollution and capacity targets that were outlined in the country's 13th five-year plan to 2020.
GLOBAL WAVE & TIDAL ENERGY MARKET, (CAGR)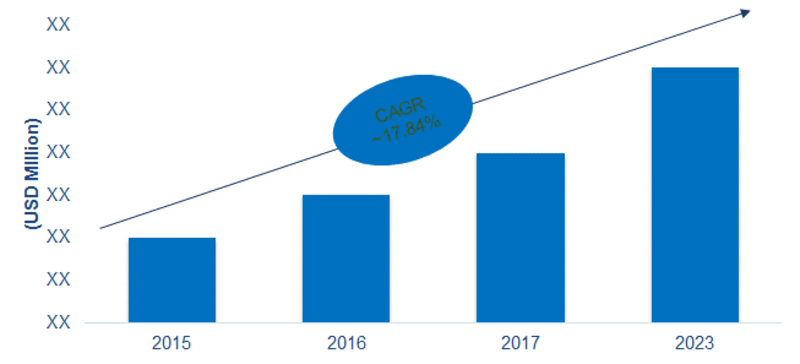 Scope of the Report
This study provides an overview of the global Wave & Tidal Energy market, tracking two market segments across four geographic regions. The report studies key players, providing a five-year annual trend analysis that highlights market size, volume and share for North America, Europe, Asia Pacific (APAC) and Rest of the World (ROW). The report also provides a forecast, focusing on the market opportunities for the next five years for each region. The scope of the study segments the global Wave & Tidal Energy market by its component type, by location and by region.


By Type


Wave Energy


Tidal Energy 


By Regions


North America 


Asia Pacific 


Europe


Key Players
The key players of global wave & tidal energy market are Atlantis Resources Ltd (London), Aquamarine Power Ltd (U.K.), Carnegie Wave Energy Limited (Australia), Ocean Power Technologies Inc.( U.S.), IHI Corporation (Japan), Pelamis Wave Power (Scotland), Ocean Renewable Power CO Llc (Portland), YAM PRO Energy (Israel), Tenax Energy (Australia) and AW Energy Oy Ltd (Vantaa)