Pune, India, October 31, 2017 /MRFR Press Release/- Market Research Future published a half cooked research report on global heterogeneous network market.
Market Highlights
The global heterogeneous network market comprises of some of the key players and other vendors such as Airhop Communications Inc (U.S.), Nokia Networks (Finland), Samsung Electronics Co., Ltd (South Korea), Texas Instruments Inc (U.S.) among others. The market is covered by many prominent leaders who constantly keep innovating and investing in research and development to provide a cost effective portfolio.
A heterogeneous network is termed as a network of computer and other devices connected with each other, across different operating systems and protocols. The mobile data operators cope with the challenge of limited resources by increasing the capacity of radio spectrum, adding different multi-level antenna techniques and implementing more efficient coding techniques.
The Global Heterogeneous Network Market has been segmented into deployment, components, technology, end user and region. The global heterogeneous network market is expected to grow significantly during the forecasted period and the factors that drive the market growth is the increased usage of mobile phones for mobile data communication. The market for global heterogeneous network is expected to reach approximately USD 34 Billion by the end of year 2023
Regional Analysis
The market for global heterogeneous network is segmented under North America, Europe, and Asia Pacific and rest of the world. Out of these regions, the North America is showcasing the highest market share in the year 2016. This is majorly due the early adoption of technologies in the countries like U.S. and Canada. Also, due to advancements in the mobile communication technology accounting the growth of the cloud services as the storage. The major challenges that companies face, is in the allocation of spectrum reuse for traffic offloading. As the growth of 4G and 5G technologies increasing rapidly in countries like U.S and Canada, the need for the market of heterogeneous network that is capable of connecting to different operating systems over different networks, has also increased.
Asia Pacific follows the market leader due to the increased usage of mobile communications and internet penetration from mobile devices for data downloading such as audio and video files which is in turn increasing the mobile broadband traffic. Also countries in Asia Pacific region, such as India and China are emerging economically as the technological advancements take a fast pace. The countries have seen growth in digitization and overall mobile network infrastructure with the introduction of the 4G and related technologies. These countries will witness a significant growth in the forecasted period as the number of mobile phone users are increasing rapidly. However, apart from North America and Asia Pacific, Europe is expected to grow at a steady pace because of more mature market.

Browse Full Report Details @ https://www.marketresearchfuture.com/reports/heterogeneous-network-market-4643

Global heterogeneous Network market, USD Billion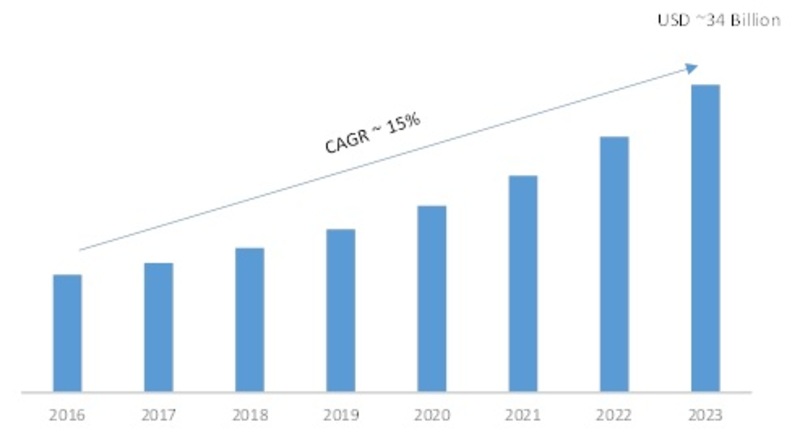 Source: Market Research Future Analysis