Pune, India, February, 2019 /MRFR Press Release/- Market Research Future published a half-cooked research report on global Gear Motors market. The Gear Motors market is expected to expand at ~ 5.80% CAGR during the period 2022 to 2030.
Market Highlights
Gear motor is a motor assembled with a set of speed gears. An electric motor and reduction gear are integrated into a single unit, which further can be collectively installed with motor shaft better compactness. These kinds of motors can be operated in various directions such as horizontal, vertical, or tilted position. Larger torque can be achieved by using a higher gear ratio. These motors also comprise of mechanical gears to control the speed of the motor depending upon the type of application and requirements.
Browse In-depth Details [Table of Content, List of Figures, List of Tables] of Gear Motor Market Research Report
Based on industry, the market is segmented as Material Handing, Food & Beverage, Metals & Mining, Automotive, Power Generation (Excluding Wind Power), Marine, Wind Power, Cement & Aggregates, Construction, Chemicals, Rubber, and Plastics, and Others. The wind power and material handling are two most dominating segments within gear motor market. The growth in wind power segment is driven by increasing investment in wind power installations in Asia-Pacific, North America, and Europe.
Drivers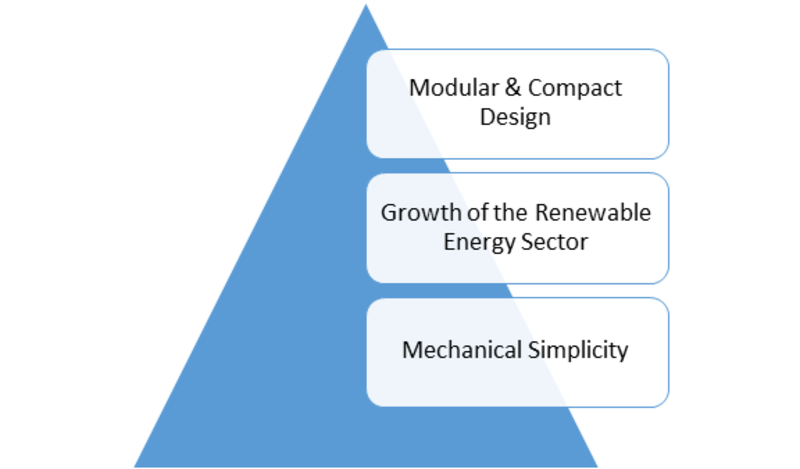 Market Research Analysis
Asia-Pacific is estimated to dominate the market for Gear Motors
Region wise, Asia-Pacific held the largest market share of the global gear motors market in 2017. The countries contributing to the largest market share of the region include India, and China, among major Southeast Asian countries. Moreover, India and China are also expected to be the fastest growing countries due to development of existing infrastructure.

GLOBAL GEAR MOTORS MARKET 2022-2030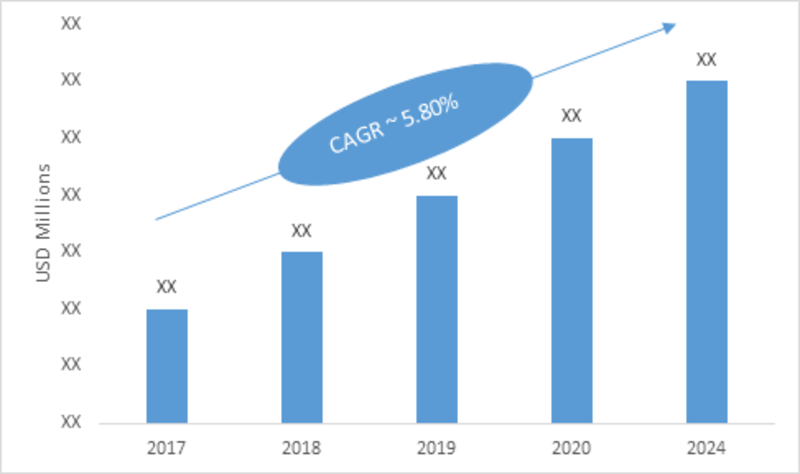 Scope of the Report
This report provides an in-depth analysis of the global Gear Motors market, tracking five market segments across five geographic regions. The report studies key players, providing a five-year annual trend analysis that highlights market size, and share for North America, Asia-Pacific (APAC), Europe, Middle East & Africa, and South America. The report also provides a forecast, focusing on the market opportunities for the next five years for each region. The scope of the study segments the Gear Motors market by its gear type, product type, rated power (kW), Torque (Nm), industry, and region.
By Gear Type


Planetary Gear Motors


Helical Gear Motors


Helical-Bevel Gear Motors


Worm Gear Motors


Other Motors


By Product Type


Gearbox


Integrated Gear Motor Unit


By Rated Power (kW)


Up to 7.5 kW


5 to 75 kW


Above 75 kW


By Torque (Nm)


Up to 10,000 Nm


Above 10,000 Nm


By Regions


North America


Asia-Pacific


Europe


Middle East & Africa


South America


Key Players
The key players of the global Gear Motors market are Eaton Corporation PLC., Siemens AG, Baldor Electric Company, Sew-Eurodrive GmbH & Co. Kg, Winergy, Watt Drive Antriebstechnik GmbH, Bauer Gear Motor GmbH, Sumitomo Heavy Industries Ltd, Johnson Electric Holdings Limited, Emerson Electric Co, Elecon Engineering Company Ltd, China High Speed Transmission Equipment Group Co. Ltd, Brevini Power Transmission S.P.A., and Bonfiglioli Riduttori S.P.A, among others.