Pune, India, June 11, 2018 /MRFR Press Release/- Market Research Future published a half-cooked research report on global FSRU market. The global FSRU market is expected to witness ~13.88% CAGR during the period 2018 to 2023.
Market Highlights
The emerging business of LNG has been growing since a decade ago; now FSRUs are being used to transfer LNG from one place to another through oceans. The FSRU terminals take up LNG, regasify the LNG in gaesour form and further it can be usedas natural gas.. As per the estimation, the global FSRU market is expected to increase from 85 MTPA in 2018 to 230 MTPA in 2023 at a CAGR of approx. 13.88% which is due to the demand for natural gas is increased, development on port also increased.
Presently, FSRU market is gaining popularity because of cost effectivity, purpose, and demand. At the moment, major FSRUs present in the Middle East and Latin America. The market is looking for new investors and stakeholders to grow further. The market is dominated by few players only, but it has still potential to expand because most of the countries are updating their energy mix. Regionwise, Asia Pacific has more chances to develop strategies and market share in LNG market which ultimately help this segment to grow up in future.
The global FSRU market has been segmented by construction into newly built and converted. Based on storage, the market has been segmented into small, medium, and large FSRU, which is constructed and depends on the capacity and requirements of clients. By application, the market has been segmented into industrial, power generation, and others. Based on region, the market has been segmented into North America, Europe, Asia Pacific, the Middle East & Africa, and Latin America. North America and the Middle East are expected to dominate the market as several new FSRU projects are currently being constructed in these regions.
The global FSRU market is projected to witness ~ 18.88% CAGR during the forecast period.
Access Report @ https://www.marketresearchfuture.com/reports/fsru-market-6158
Drivers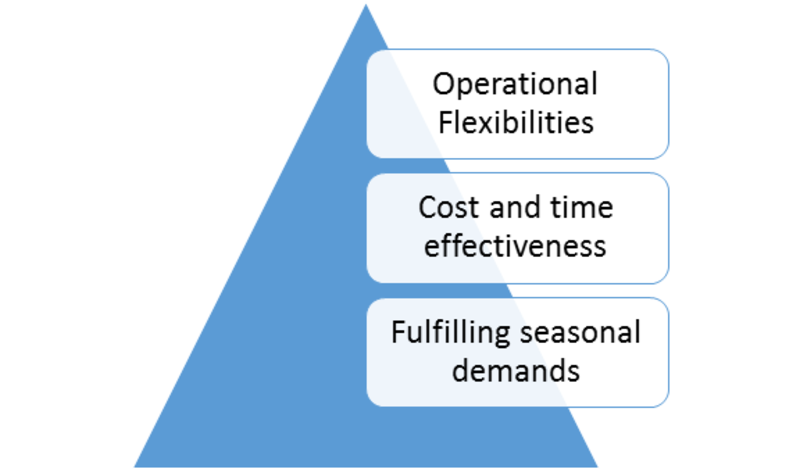 Market Research Analysis
North American and Middle East regions are expected to command a major market share
North America has been seen tremendous growth of 2.5 MTPA in 2016 in terms of export. North America has new liquefaction projects coming up, with a capacity of approx. 665 MTPA, along with possessing operational, logistics, and technical capabilities to grow in this segment. the Middle East already has the maximum number of FSRU to export to other parts of the world.
Scope of the Report
This report provides an in-depth analysis of the global FSRU market, tracking four market segments across five geographic regions. The report studies key players, providing a five-year annual trend analysis that highlights market size, and share for North America, Europe, Asia Pacific (APAC), Middle East, Africa and Rest of the World (ROW). The report also provides a forecast, focusing on the market opportunities for the next five years for each region. The scope of the study segments the FSRU market by construction type, storage, application, and by region.
By Construction Type
By Storage
By Application



Industrial




Power Generation




Others



By Regions



North America




Europe




Asia Pacific




Middle East and Africa




Latin America



Key Players
The key players in the global FSRU market are are Excelerate Energy (U.S), Hoegh LNG (Bermuda), Golar LNG (Bermuda), BW gas (Norway), Gazprom FLEX LNG (U.K), Exmar (Belgium), Maran Gas Maritime Inc. (Greece), Offshore LNG Toscana SpA (Italy), Mitsui O.S.K. Lines (Japan) Bumi Armada (Malaysia), and Teekay Lng Partners, L.P. (Bermuda).