Pune, India, January 2019/MRFR Press Release/- Market Research Future has published a half-cooked research report on the Global Distributed Energy Resource Management Market

Market Highlights
Distributed energy resource management is a system which takes care of the management of distributed energy resources (DERs) through the integration of hardware and software. In the current scenario, distributed energy resources (DERs) are highly in demand due to factors such as unexpected utility power outages, planned rolling blackouts, power quality issues, and increase power costs. Advancement in DERs have resulted into complexity of grid which is difficult to manage. For managing these DERs, electric utilities need to install proper management system such as DERMS for managing these DERs.
Based on software, the market has been segmented as analytics, management & control, and virtual power plants. Analytics segment is expected to dominate the market during the forecast period as predictive analytics solutions helps to improve efficiency, reduce costs, and better interact with their customers.
The global Distributed Energy Resource Management Market is expected to grow at ~ 16.50% CAGR during the forecast period.

Browse Complete Report @ https://www.marketresearchfuture.com/reports/distributed-energy-resource-management-market-7259
Drivers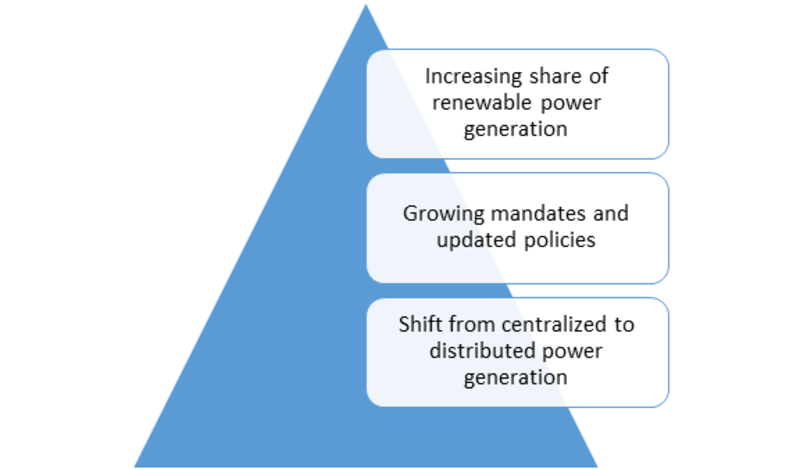 Market Research Analysis
North America is estimated to dominate the market for Distributed Energy Resource Management
Region wise, North America held the largest market share of the global Distributed Energy Resource Management Market in 2017. Distributed energy resources are expected to grow significantly across the US over the next 5 years. As of 2017, five classes of behind-the-meter DERs such as distributed solar, small-scale combined heat and power systems, electric vehicles, and energy storage contributed almost 46.4 GW of impact on the US summer peak. By 2023, this figure is expected to be more than double to 104 GW of flexible capacity. Moreover, electric utilities are also engaging their customers on the DER front. More than 100 US utilities have set up at least a basic DER marketplace. All these factors are likely to boost the DERMS market in the region.
GLOBAL DISTRIBUTED ENERGY RESOURCE MANAGEMENT MARKET 2018-2023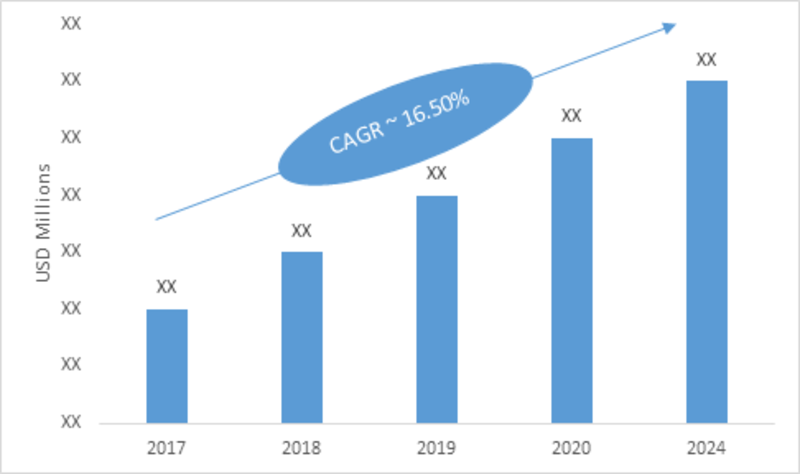 Scope of the Report
This report provides an in-depth analysis of the global distributed energy resource management Market, tracking three market segments across five geographic regions. The report studies key players, providing a five-year annual trend analysis that highlights market size, and share for North America, Asia-Pacific (APAC), Europe, and Rest of the World. The report also provides a forecast, focusing on the market opportunities for the next five years for each region. The scope of the study segments the Distributed Energy Resource Management Market by its technology, software, end-user, and region.



By Technology




Solar PV




Energy Storage




Wind




Combined Heat & Power




Others






By Software




Analytics




Management & Control




Virtual Power Plant






By Regions




North America




Asia-Pacific




Europe




Rest of the World



Key Players
The key players of the global Distributed Energy Resource Management Market are ABB Ltd, Autogrid Systems, Inc., Siemens AG, General Electric, Open Access Technology International, Inc., Spirae, Inc., Schneider Electric, Enbala Power Networks, Inc., Doosan Gridtech, Inc, Blue Pillar, Inc., and Enernoc, Inc., among others.