Impact of COVID-19 Outbreak on FMCG Industry - Forecast till 2022
Advent of global pandemic, COVID-19 has resulted in creating a global crisis in the FMCG industry. Impacting over 195 countries across the global, the pandemic has already created economic backdrop across the globe, thereby hinting for the next global recession. Strong initiatives are undertaken by different governments for containing the outbreak. However, social distancing has made a drastic negatively impact on the FMCG industry. Logistic issues, lack of adequate labors, operations limiting to production of only essential items etc. are some of the few examples most FMCG companies are facing across the globe.
Food & beverage industry has also not been spared by the impacts of COVID-19. For instance, companies involved in manufacturing of processed food and non-perishable has seen robust increase in sales owing to the lack of availability of fresh fruits and vegetables. However, restaurants and retail food establishments are facing challenges owing to shortage of food supplies, employees and stringent government lockdowns. Additionally, demand for organic and natural ingredient infused food products are increasing at an exponential growth rate. For instance, Nourish Organic Foods Pvt Ltd., an India based organic food supplier, specialized in selling of organic, gluten-free and vegan food items has experienced 30% sales growth during February-March 2020
Demand for cosmetic & color products, amid the COVID-19 outbreak is anticipated to see a steep downfall. Apart from those products that are deemed to be essential during such crisis, other non-essential products are anticipated to cater huge loss in later half of the year. For example, post Covid-19 outbreak, U.S. consumers are changing their buying behaviors with 27.5% saying that the outbreak has resulted in limiting itself and avoiding public gatherings, thereby resulting in steep decline in demand for cosmetic products. On the other hand, demand for personal hygiene products such as hand sanitizers and hand washes is growing at an exponential rate across the globe.
Market Growth for Hand Hygiene Products, Historical, Current and Forecast Scenario, India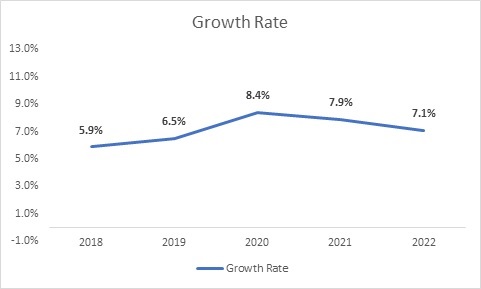 Sources: MRFR Analysis
In India, post-Covid-19 outbreak, demand for hand sanitizers, hand wash and other health hygiene products are anticipated to increase at an exponential rate. The year 2020 is anticipated to have the highest growth for these products. Increasing awareness among Indian consumers related to hand hygiene antiquates is anticipated to create lucrative opportunities for many domestic and international players till 2022. Strong e-commerce infrastructure in India is also expected to contribute towards the growth of hand sanitizers, hand wash and other hygiene products.
Impact of COVID – 9 Outbreak on Online Grocery Market, by Region



Europe







Germany




UK




France




Spain




Italy




Rest of Europe











Rest of the World (RoW)







Middle East




South America




Africa








Intended Audience



Food & Beverage Manufacturers




Personal Care & Hygiene Manufacturers




Traders, Wholesalers, and Distributors




Governments, Associations, and Industrial Bodies




Investors and Trade Experts




Clothing & Apparel Manufacturers