Global Magnesium Sulphate Market, By Application is projected to grow at a CAGR of 4.3%% and is expected to reach USD 10,731.05 million by 2027. Among the applications of magnesium sulphate, agriculture segment commanded the largest market share in 2015
Global Magnesium Sulphate has very broad market in coming recent years. MRFR analysts has predicted that healthcare sector in India is about to grow near Us $285 billion by the year 2020 which means more demand for medicine and in turn for magnesium sulphate. Another driver for magnesium sulphate market is revolution in agriculture. As new technologies are coming in field of farming, demand for magnesium sulphate is increasing. The increasing mechanization in agriculture provides with the solution of the above issues and offers the scope of maximizing production and productivity both. Additionally, new processes are coming out from R&D department of companies about the use of magnesium sulphate which will escalate the demand and supply for magnesium sulphate in the global magnesium sulphate market outlook.
Global Magnesium Sulphate Market Share Analysis, by Application (2015)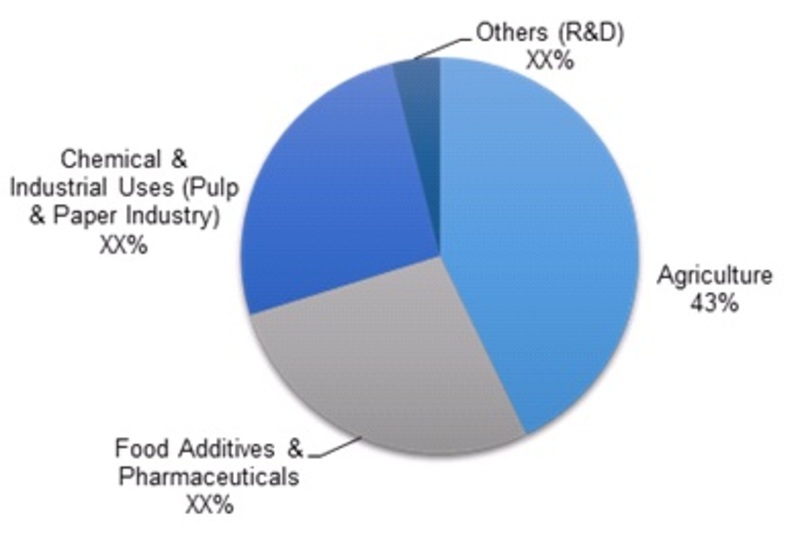 Source: MRFR Analysis
As the population are growing very rapidly and the demand for food, particularly the quality of food need to increase so as serve the proper nutrients in human body. The large portion of population is very much conscious about health due to the increasing incidences of viruses and diseases. These factors are majorly forcing the government to provide the farmers all the possible help to make use of magnesium sulphate while farming. The decreasing arable land is also one of the major factor why farmers are pressurize to use magnesium sulphate as a fertilizer. Europe is considered as the major exporter of magnesium sulphate due to the larger availability and farmers are intended to use the magnesium sulphate as a key mineral which can improve the food quality.
Market Research future through this report aims to provide understanding of the global magnesium sulphate market on the basis of application, and also assists identification of ongoing trends along with anticipated growth during the forecasted period. For this report, extensive primary research was conducted to gain a deeper insight of the market performance. Various industry experts and Key Opinion Leaders (KOLs) were contacted and interviewed to get an idea of global magnesium sulphate market.