Glycidyl methacrylate is mainly used for the production of plastics, adhesives and polymer coating. On the basis of end-users, the global glycidyl methacrylate is segmented into manufacturing units and packaging units. Manufacturing units are the major end users which are dominating the global glycidyl methacrylate market. This can largely be attributed to the large number of manufacturing unit across the globe which are particularly using glycidyl methacrylate as a key raw material in the production process. Glycidyl Methacrylate allows copolymerization functionality with other vinyl monomers in both aqueous and non-aqueous solutions which makes it excellent useful in packaging units. Along with these, glycidyl methacrylate has excellent applications in plastic modifiers such as PVC, PET, engineering thermoplastics and rubber which makes useful in end user industry like packaging. Glycidyl Methacrylate drive excellent feature as versatility nature which makes manufacturer to turn tailor made products with wide variety of demanding specifications. Manufacturing units are dominating in Asia Pacific followed by North America and Europe. Growing polymer industries along with uses of plastics in packaging industry is expected to drive the glycidyl methacrylate market.



Global Glycidyl Methacrylate Market: By End-Users, 2015 (% Share)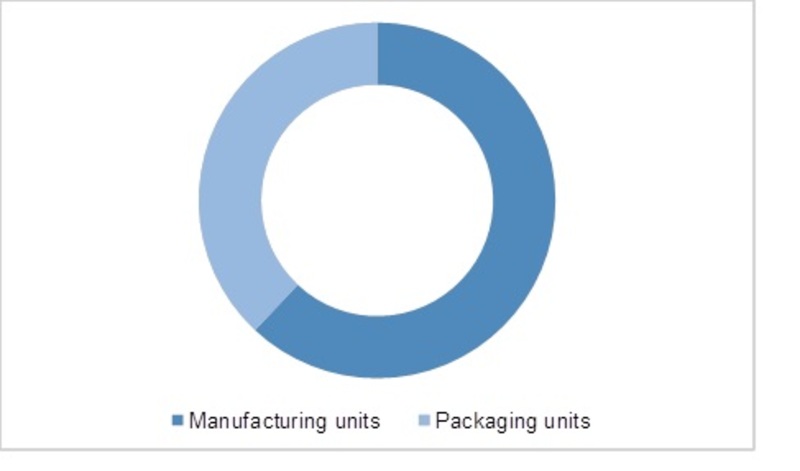 Market Research future through this report aims to provide understanding of the global glycidyl methacrylate market on the basis of end users, and also assists identification of ongoing trends along with anticipated growth during the forecasted period. For this report, extensive primary research was conducted to gain a deeper insight of the market performance. Various industry experts and Key Opinion Leaders (KOLs) were contacted and interviewed to get an idea of global glycidyl methacrylate market.