Glycidyl methacrylate is a key raw material which is primarily used in the production and manufacturing of polymer coatings and finishes, plastics, adhesives, elastomers and others. Global Glycidyl Methacrylate has very broad market in coming recent years. MRFR analysts has predicted that plastic segment in Asia-Pacific and North America is about to grow higher which means more demand for plastic and in turn for glycidyl methacrylate. The glycidyl methacrylate market is huge market in Asia-Pacific, particularly in China, Japan and South Korea. Asia-Pacific is one of the leading region in terms of value and volume. This growth is attributed towards the huge consumption of glycidyl methacrylate in China and Japan. These both region is the leading producer as well as consumers. The growth of China mainly depends on the large number of domestic as well as international players. Along with this, China and Japan are the major exporter of glycidyl methacrylate which has also made the region very powerful. Even though the market value of chemicals is China has doubled during the last five years. Various chemical industries have planned to setup new plants in China just to expand their business to take advantages of shifting chemicals focus to enter into profitable business ventures. After Asia Pacific, North America and Europe are second and third largest market respectively. Owing to the immense growth of end user industries, the demand for glycidyl methacrylate has increased as it is one of the important product which is used in the production of plastics and adhesives.


Global Glycidyl Methacrylate Market: By Region, 2015 (USD million)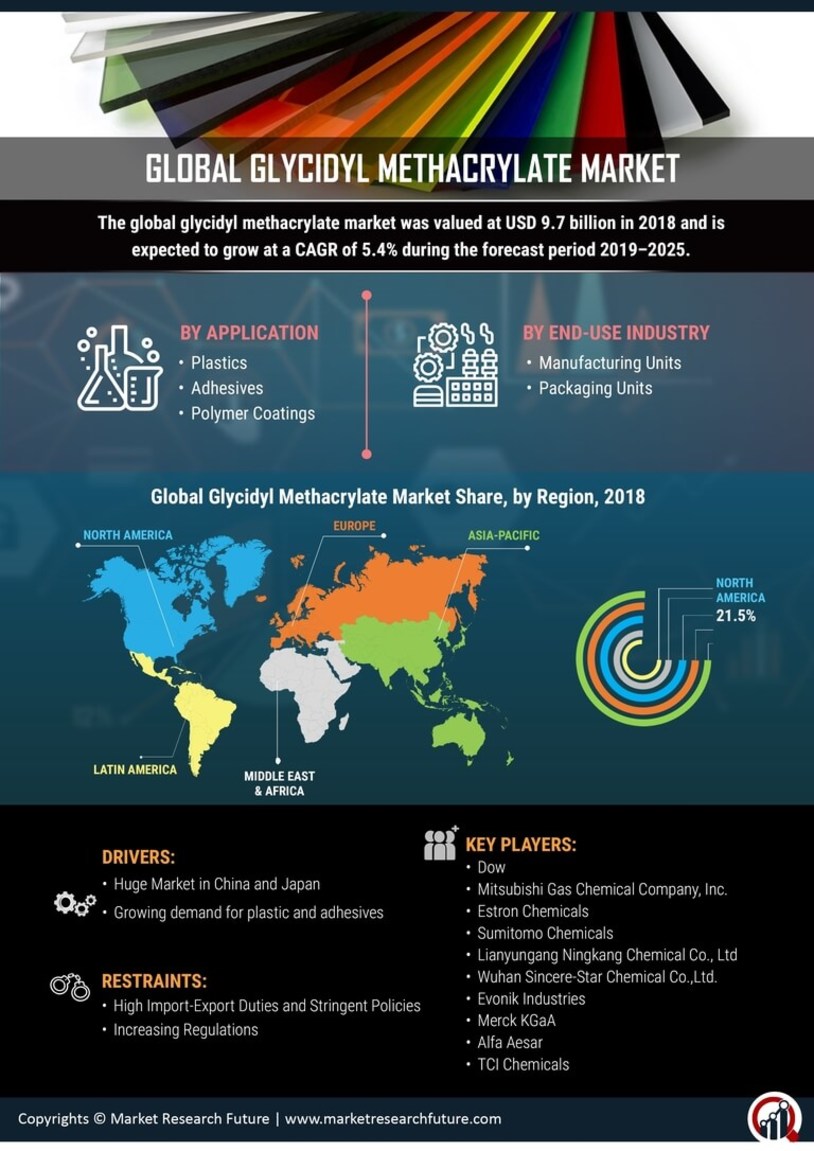 Market Research future through this report aims to provide understanding of the global glycidyl methacrylate market on the basis of region, and also assists identification of ongoing trends along with anticipated growth during the forecasted period. For this report, extensive primary research was conducted to gain a deeper insight of the market performance. Various industry experts and Key Opinion Leaders (KOLs) were contacted and interviewed to get an idea of global glycidyl methacrylate market.