Europe Dental Consumables Market, is projected to grow at a CAGR of 6.8% and is expected to reach USD$ 12,303.9 million by 2024.
Globally, Europe Dental Consumables is one of the fastest growing industry. The European market comprises of mainly two regions; Western Europe market and Eastern Europe market. Western Europe has larger share of dental consumables market than Eastern Europe. Germany has the highest share in this market followed by UK. Out of pocket expenses of UK in dental implants is covered under National Health Service (NHS) Scheme. NHS is managed by UK government thus increasing the affordability of implants for local population. Cost of implants in countries like Hungary, Poland, Spain and other European countries are much cheaper than US and UK. Growing expenditures on healthcare by the government and rise in ageing population in Europe are the major reasons of the growth of dental consumables market in this region.
Europe Dental Consumables Market, By Country, 2015 & 2024 (%)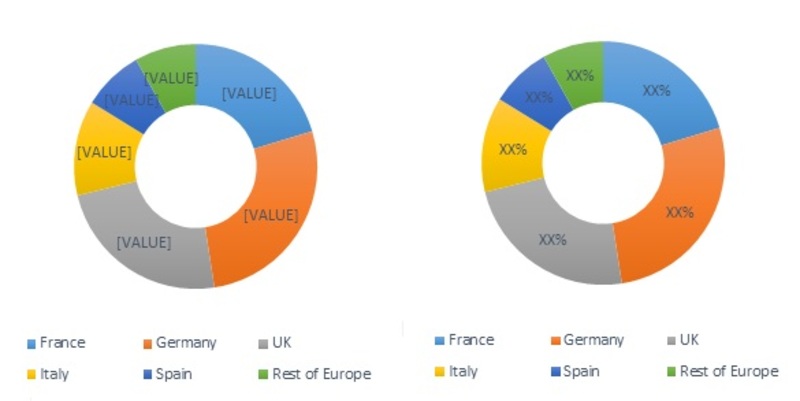 Europe Dental Consumables market statistical report published by Market Research future contains a brief overview of Europe Dental Consumables market. By country, the market has been segmented as Germany, UK, France, Spain, Italy and Rest of Europe. Germany commands the largest share and is expected to grow continuously during the forecasted period of 2016-2024. The report analyzed the Europe Dental Consumables market and presents systematic data of market share on the basis of segments and countries, and its growth rate for 2013 to 2017, along with forecast till 2024.
Market Research future through this report aims to provide understanding of the Europe Dental Consumables market on the basis of segments & countries, and also assists identification of ongoing trends along with anticipated growth during the forecasted period. For this report, extensive primary research was conducted to gain a deeper insight of the market performance. Various industry experts and Key Opinion Leaders (KOLs) were contacted and interviewed to get an idea of Europe Dental Consumables market.
List of Tables



Europe Dental Consumables Market by Region, 2013-2024 (US$ Million)




Europe Dental Consumables by Type, 2013-2024 (US$ Million)




Western Europe Dental Consumables Market, By Country, 2013-2024 (US$ Million)




Western Europe Dental Consumables Market, By Type, 2013-2024 (US$ Million)



List of Figures



Europe Dental Consumables Market, By Region (%)




Europe Dental Consumables Market, By Type




Western Europe Dental Consumables Market, By Country (%)




Western Europe Dental Consumables Market, By Type