The Event Management Software Market statistical report, published by Market Research Future contains succinct information on the event management software market, segmented by regions (North America, Europe, Asia-pacific, and Middle East & Africa) and forecast from 2016-2022. The growing adoption of the cloud platform among industries and corporates, and increase in the number of smartphone users is driving the event management software market.
Corporate is the highest revenue generated application sector in event management software market. More than 50% of the revenue comes from corporate events such as conferences, seminars, meetings, trade shows, business dinners, press conference, networking events, and many more. More than 20% of the corporate funds are being used to conduct events.
The event management software provides multiple solutions on a single platform. With the implementation of this software, event planners are able to organize events, focusing on managing and controlling attendee registration, venue sourcing, session management, and data analytics from a single platform.
North America Corporate Event Management Software Market is expected to reach USD 3.47 Billion by 2022 with a CAGR of 14.92%
Figure 1: Corporate Event Management Software Market, By Regions, 2016 Vs 2022 (USD BILLION)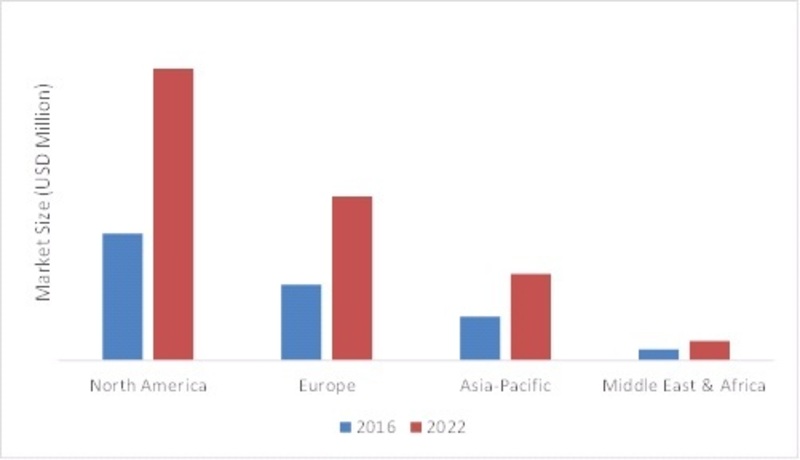 Table of Contents



Info graphics Information



1.1 Corporate Event Management Software Market, By Regions, 2016 VS 2022 (USD Million)



Introduction




Corporate Event Management Software Market, By Regions, Market Data



List of Tables
Table 1 Corporate Event Management Software Market, By Regions, 2016-2022 …..5
List of Figures
Figure 1 Corporate Event Management Software Market, By Regions, 2016-2022 …….6