Impact of COVID-19 on the Sand Screen Market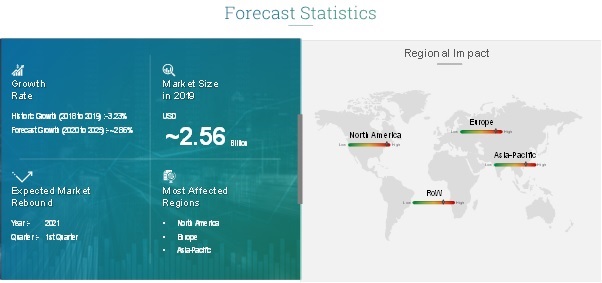 Source: Primary Experts, Secondary Sources, and MRFR Analysis
The spread of the COVID-19 pandemic has negatively impacted the sand screens market owing to the lockdowns imposed in the majority of the countries across the globe since December 2019. A sand screen is a filter used to separate sand particles from other materials and is often used in oil sands production, allowing users to harvest oil products. It includes the steps taken to convert a drilled well into a producing one. Sand screens are used in the well completion process as a field development activity. The economic success of any well development project depends majorly on how the well is completed. Sand screens are used to prevent sand from interfering with the exploration and help in enhancing the productivity of oil & gas wells, stabilizing the reservoir, and reducing the chances of erosion and wear of equipment. Sand screens are used in well completion projects owing to their flexibility and low implementation cost. The gap between a sand screen and a wellbore is filled with sized gravel, which prevents sand formation from migrating into a wellbore, thereby enhancing well productivity. The demand for these products has been interrupted due to the temporary shutting down of businesses in recent months. However, several countries have started lifting the lockdowns to restore their economic conditions, which is anticipated to fuel the demand for sand screens in the near future.
Crude Oil Production (Metric Tons), 2014-2019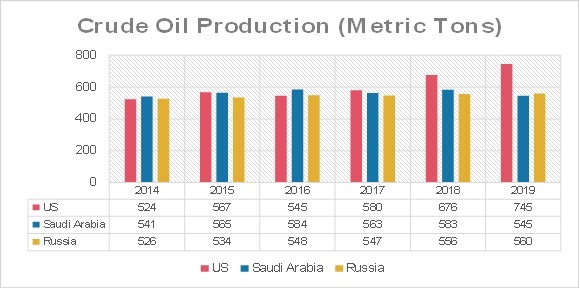 Source: Secondary Sources
The oil industry has struggled to survive the downfall in oil prices post-April 2014. The stabilization in oil prices due to balanced supply and demand for oil, coupled with other macroeconomic factors, is helping the oil industry to increase the number of new projects. Besides, the discovery and drilling projects have exhibited an increasing need for oilfield service providers. Sand screen providers are gaining huge opportunities from the recovered oil prices and the continuous increase in drilling activities from the newly discovered oilfields. Sand screen providers are, thereby, expected to experience continual growth during the forecast period. The sand screens market is driven by factors such as increased exploration and drilling activities, recovery of oil prices, and the rising demand for oilfield services. The increasing discoveries of new oilfields are fueling the growth of the sand screens market. Besides, the field development projects, which started a few years ago, will require services and equipment for the completion of wells by installing wellheads on the top of cased wells. For instance, Ghana's Jubilee oilfield was set to start production in 2019 and is in its last phase of the field development process. This would increase the demand for sand screens to enhance the productivity of oil & gas wells.