Impact of COVID-19 on the Global Intelligent Personal Assistants Market
An intelligent personal assistant is a software that is developed to perform tasks for an individual based on questions or commands. It is a software agent that is associated with electronic devices such as tablets and smartphones. The increasing adoption of the BYOD trend and advancements in technology have led to the advent of remote working. Working from home allows employees to use intelligent personal assistants, aiding in the completion of the work, which, in turn, is driving the growth of the market. During the COVID-19 pandemic, various precautionary measures have been taken by governments of most countries, confining people to their homes. This has compelled companies to allow their employees to work from home in order to contain the spread of the virus. This scenario has boosted the growth of the intelligent personal assistants market. Besides, intelligent personal assistants have been widely used by the healthcare industry, especially during the pandemic, owing to the benefits provided by the IPA software as they enhance the efficiency of the healthcare system. The IPA enables connectivity and interaction among the healthcare workers and the patients, which in turn, is expected to prevent the spread of the pandemic. The use of intelligent personal assistants through smartphones continuously tracks the condition of a patient as well as captures the data through voice. The outbreak of the epidemic is expected to inspire the healthcare establishments and pharmaceutical vendors to increase the investments in the R&D of AI.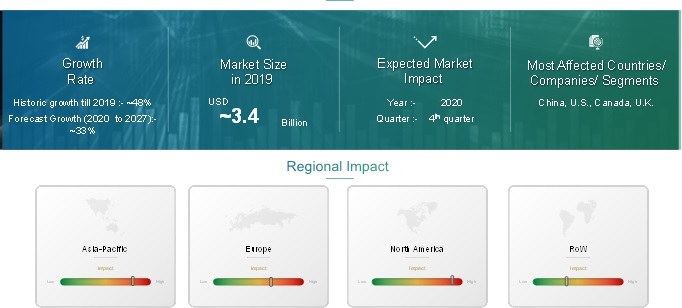 Post lockdown, the market is expected to be benefited by the increasing investments in AI, and the need for real-time data to track and monitor the spread of the pandemic. Besides, consumers are becoming increasingly comfortable with texting and voice commands and are already using Siri, which works on the iOS platform and Google, which works on the android platform. According to the MRF analysis, North America is expected to hold the largest market share owing to the early adoption of the technology. Post pandemic, the market is expected to grow significantly over the forecast period.