Impact of COVID-19 on the Global Induction Motors Market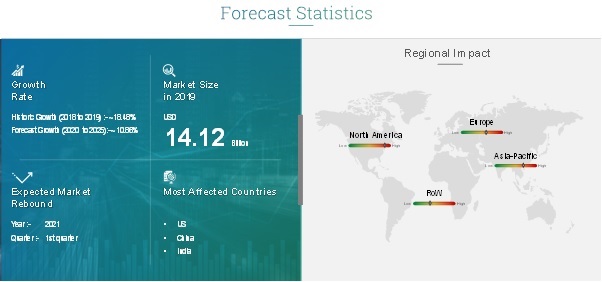 Source: Primary Experts, Secondary Sources, and MRFR Analysis
The COVID-19 outbreak has had detrimental effects on the global economy as many industries have been affected by the current circumstances, and operations of various sectors have come to a standstill. The power industry is one of the most significantly affected sectors. According to Independent Commodity Intelligence Services, the availability of power in the EU is likely to remain consistent as several countries, including the UK and Germany, have put in place safety measures to guarantee the continuation of operations. This would be helpful for the induction motors in the EU to generate power and distribute in the facilities such as isolated houses, farmyards, or pumping stations. However, the lockdown orders announced by regional governments have impacted the financial health of power distribution companies. India's daily power demand has reduced by 25 to 28% since the beginning of the nationwide lockdown, driven primarily by the closures of factories and offices in the commercial and industrial sectors. Distribution companies would have to incur higher aggregate technical & commercial (AT&C) losses than the levels specified by the regulators, as the T&D losses incurred are higher than what was earlier predicted.
FIGURE: NET ELECTRICITY GENERATION IN THE US, 2015–2019 (TWh)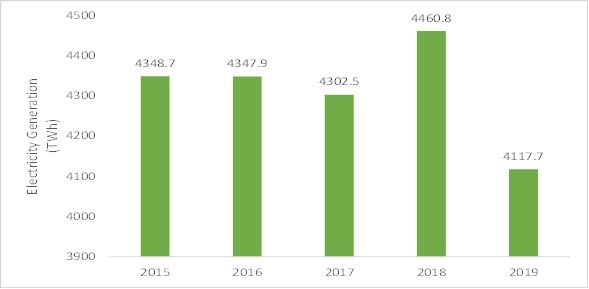 Source: Secondary sources
However, the impact of the pandemic might affect the forecast for electricity generation in the US. For instance, the retail sales of electricity to the commercial sector is likely to fall by 4.7 % in 2020 owing to the closure of businesses. Industrial sales are expected to fall by 4.2 % as factories have cut back their production. This will ultimately affect the electrical power generation and magnetic field distribution through induction motors in the country. Moreover, in China, the industrial sector, which accounts for approximately two-thirds of China's electricity consumption, led the demand drop, recording a 12% decrease in electricity consumption. This is also expected to affect electricity distribution in the country in the near future.