Impact of COVID-19 on the Global Capacitor Banks Market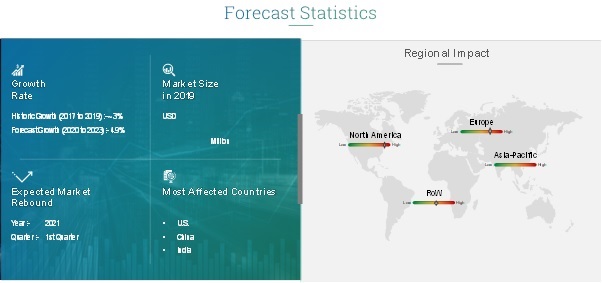 Source: Primary Experts, Secondary Sources, and MRFR Analysis
A capacitor bank is a group of various capacitors of the same rating which are connected in parallel or series formations with one another in order to store electrical energy. The resulting bank is later used to counteract a power factor phase or lag shift in an alternating current (AC) power supply. The increasing use of capacitors in the transmission industry is one of the major factors driving the growth of the market. The pandemic has neutrally impacted the global capacitor banks market. During the COVID-19 pandemic, lockdowns have been imposed by governments of the majority of the countries to curb the spread of the virus, resulting in decreased electricity consumption from the commercial sector and increased usage of electricity from the residential sector. Besides, the capacitor banks' ability to enhance power transmission capabilities and control of the power flow is estimated to boost the growth of the market. There has been no pressure on the power grids during the pandemic. The initiative to interconnect power grids is expected to drive the growth of the market.
Net Consumption of Electricity Worldwide From 2014 To 2019 (In Billion Kilowatt Hours)

Source: Secondary Sources
The lockdowns imposed in various countries have delayed power projects due to the disruptions in supply chain activities, unavailability of the workforce, and problems in project financing. Additionally, the delays in the manufacturing and infrastructure sectors have also hampered the growth of the market. According to the MRFR analysis, the Asia-Pacific region is expected to dominate the market over the forecast period owing to the massive investments in the manufacturing and infrastructure sectors.