Impact of COVID-19 on the Global Biodiesel Market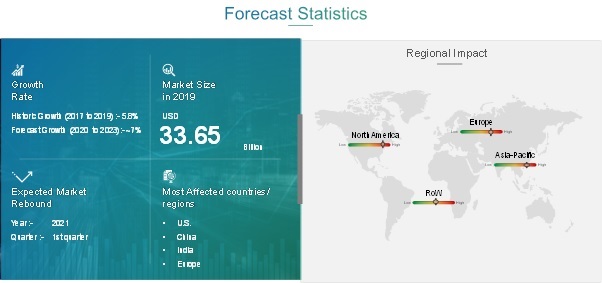 Source: Primary Experts, Secondary Sources and MRFR Analysis
Biodiesel is a form of diesel fuel that is derived from animals or plants and comprises long-chain fatty acid esters. Biodiesel is the only form of renewable fuel that is used across all energy segments, including heat, electricity, and transportation, which is one of the primary factors contributing to the growth of the market. The spread of COVID-19 across the globe has resulted in lockdowns that have led to the closing of businesses, offices, shopping malls, schools, colleges, and other public places. People working from home and students attending online classes has increased the consumption of electricity in the residential sector. In contrast, the reduction in industrialization as well as commercial activities, owing to the lockdowns, has led to an acute decline in the demand for electricity from the commercial and industrial sectors and has thus impacted the growth of the biodiesel market. The decrease in the production of biodiesel owing to the COVID-19 pandemic has affected the growth of the market drastically. The current global crisis has hampered the growth of the biodiesel market severely.
Forecasted Consumption Volume of Biodiesel Fuel, 2015 to 2025 (In Million Liters)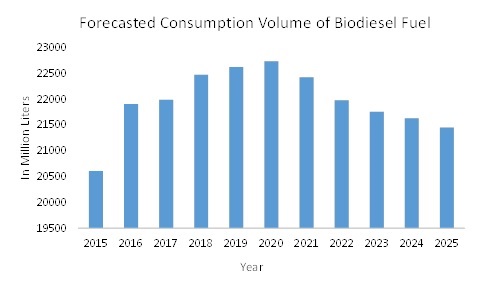 Source: Secondary Sources
The temporary reduction in the volume of biodiesel blended with diesel sold at the pumps during the lockdown has also impacted the growth of the biodiesel market. North America is expected to dominate the market owing to the favorable government regulations. Besides, the integration of biofuels is estimated to increase in the region, which is expected to drive the growth of the biodiesel market in the region, post the pandemic.