Impact of COVID-19 on the Global Battery Management System Market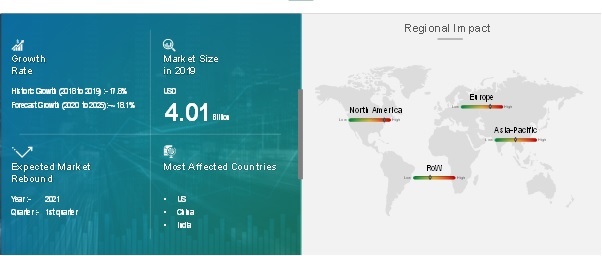 Source: Primary Experts, Secondary Sources, and MRFR Analysis
The power and automotive industries have been severely affected by the pandemic, COVID-19, resulting in declining demand for cars and other vehicles. The power industry has witnessed a falling demand and price reduction trend across the world. Various regions, including Europe, have been heavily impacted, recording all-time low electricity prices in the first quarter of FY'2020. The declining trend in the electricity prices in European countries has been evidenced by some of the major European power exchange, namely, Nord Pool and HUPX (Hungarian Power Exchange). Moreover, due to the ongoing pandemic, many companies worldwide have ceased operations or decreased their capital expenditure wherever required. For instance, Distributors Systems Operators (DSOs) are delaying many projects initiated earlier in 2020, which has led to a decline in the procurement of goods and services. Within the power industry, renewable energy is also negatively impacted owing to the unavailability of equipment for power plants, including batteries, solar panels, and wind turbines, among others. Moreover, since offices are shut in many parts of the world, the manufacturers are unable to ship out their battery management systems (BMS). The lead-acid manufacturing units of many companies have been partially shut down during the pandemic period, which has impacted employment and production. Furthermore, the battery stocks kept in the companies' warehouses for long periods of 3–6 months stand the risk of getting discharged.
FIGURE: LITHIUM ION BATTERIES EXPORTERS, USD MILLION (2018)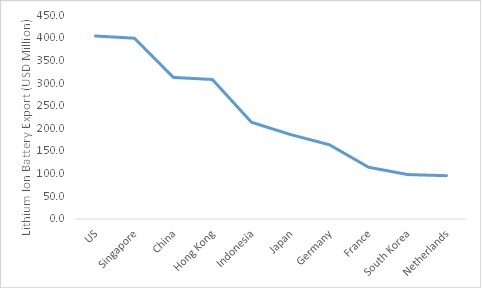 Source: Secondary sources
Global key companies are facing a slowdown due to COVID-19 and are unable to initiate projects and execute product developments. For instance, BYD, a Chinese battery producer, could not complete the tests of new models of batteries and had to reduce the delivery volume of batteries for the European market. Similarly, Umicore, a Belgium based material and technology company, suffered losses in its automotive segment with car production down by 25% year-on-year in the first quarter of FY'2020. For Umicore, the impact differs from region to region. To minimize the slowdown in production processes, many companies are depending on their respective governments to create special incentive packages for electric vehicles (EVs), energy storage, and the renewable sector, which includes special GST reduction for a specified period. This could help the companies to minimize further losses and mitigate the losses that occurred in the last few months.